Doing Business in...
Bulgaria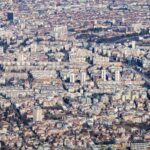 Delchev & Partners are especially proud to announce the publication of the Bulgarian book "Vertical Agreement, EC – Bulgaria" ("Вертикални споразумения, ЕС – България") co-authored by our colleague Ivan Marinov (Иван Маринов). This is the first Bulgarian book dedicated to the commercial and competition law aspects of vertical agreements under EU and national competition law. …
Contributed by Delchev & Partners
Read More...
Firms in the Spotlight...

Vladimirov Law Office

Vladimirov Law Office is a leading Bulgarian law firm with 30 years of valuable legal experience and a modern vision. It combines a team with great expertise in Maritime, Shipping, Transport, Arbitration, Insurance and International Law and lawyers with new age approach and knowledge in present matters such as EU Law, Public Tender, GDPR, Labour …
View Profile...
Legal Market Overview
Bulgaria has weathered the global Covid-19 pandemic better than many, and the country is predicted to post one of the smallest economic contractions in the EU. A relatively healthy fiscal position at the dawn of the pandemic facilitated strong government support measures, including health system funding, a salary subsidy programme and a pandemic relief fund.
Bulgaria's traditional key industries span the energy, construction, agriculture and mining sectors, and the country is also a growing hub for technology start-ups, fintech businesses, pharmaceuticals companies and wider R&D clients.
Bulgaria's legal community is highly competitive. Djingov, Gouginski, Kyutchukov & Velichkov, the largest commercial law firm in Bulgaria, and Boyanov & Co.  are among the leading domestic firms, as is Kambourov & Partners. They compete closely with the international firms present in the jurisdictions, including CMS, Schoenherr (in cooperation with Stoyanov & Tsekova), Wolf Theiss and Kinstellar.
There is also noteworthy niche expertise across the market: Andrey Delchev and Partners – Eurolex Bulgaria is widely known for its infrastructure and public procurement work; Jordanov, Ignatov, Ivanov Law Firm excels in the energy sector; and Andonov & Radinska Law Firm handles real estate and construction matters.