Doing Business in...
Azerbaijan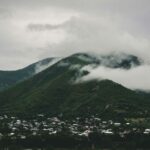 As the largest country in the South Caucasus for both its territory and population, Azerbaijan has undergone enormous advancements both in economy and in national legal framework. Those developments are ranging from the significant changes in legislation, the establishment of centralized real estate and movable property registries, the establishment of e-government, the adoption of international …
Contributed by BHM Law Firm LLC
Read More...
Legal Market Overview
Azerbaijan continues to aspire to be a regional economic and transport player in the CIS region, with significant investments in maintenance of its motorways over the past two decades. Additional windfalls from long-term investments in its plentiful oil fields, as well as international investment in light of its decision to host the final of the Europa League in 2019, has lead to the availability of funds to implement its Third Highway Project.
Additionally, Baku, the capital of Azerbaijan, remains the key city for Azerbaijan's largest law firms, each seeing notable clients seeking investment in Azerbaijan due to its strong hydrocarbon and oil production sectors, which account for more than 90% of its exports. However, while these funds for construction supplied from oil and gas exports were high at the start of 2020, the Covid-19 pandemic, the following economic contraction, and a global drop in oil prices hit the construction and oil and gas sectors, as well as a drop in international investment into Azerbaijan. Consequently, this did lead to an increase in litigation and other related legal work concerning the fallout of the shakeup to Azerbaijan's economy.
Furthermore, the government has continued its attempts to diversify its energy sector after a high in oil prices more than a decade ago and recent oil price volatility, securing investments valued at hundreds of millions of dollars in green energy plants, particularly in biomass, hydropower, and geothermal energy, although plans have been generally put on hold or have slowed in light of the pandemic and economic decline. However, the Azerbaijani government continues to uphold its relatively recent initiative to reduce its greenhouse gas emissions by 35% by 2030 by the signing of a notable Memorandum of Understanding between Azerbaijan and BP on significant decarbonisation and renewable energy efforts, which will both likely help lead to a rebound in Azerbaijan's energy and construction markets in the near future.
Furthermore, China's Oil Road Economic Belt investment initiative into Azerbaijan will not be undermined in the long term by the global pandemic and economic downturn, and the eventual resumption of major football events such as the EUFA European Football Championship, the Azerbaijan Grand Prix, and the tourism industry once Covid-19 is finally under control.
On the political front, after a halting first attempt at a truce, the six-week-long Nagorno-Karabakh conflict formally ended in November 2020, when Armenia, Azerbaijan, and Russia signed a trilateral peace agreement. The calming of tensions between Armenia and Azerbaijan, as well as Russia's attempts to operate as a regional peacekeeper, has been welcomed within the international community, and the energy markets were not seriously effected by the conflict during this time.
In Baku, Dentons is the last remaining foreign law firm; however, it operates alongside global consulting firm BDO Azerbaijan LLC as well as the Big Four. Local firms of note are BM Morrison Partners LLC, MGB Law Offices, and Omni Law Firm, as well as Altay Mustafayev Law & Tax and Capital Legal Services LLC.