Interview with:

Özlem Kurt, Managing Partner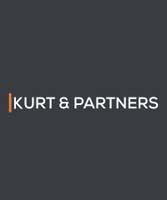 KURT & PARTNERS
Özlem Kurt is Managing Partner of Kurt & Partners Law Firm which is a full-service, independent law firm based Istanbul, Tukey with an extensive global reach.
What do you see as the main points that differentiate [law firm name] from your competitors?
We participate in the business strategy of our clients as member of their team with solid and long-term relationship. We are more than trusted advisors. Our outstanding legal experience and multidisciplinary teams understand clients' commercial objectives, changing needs, their sector or industry and their position in the market which allow us to render the most tailored and pragmatic advice possible. Strong performance and inclusive, collaborative behaviors are the most valued and valuable to our organization.
As a full-service law firm, our clients often engage us as one-stop shop provider for their wide range of local and global needs.
We have strong compliance culture which support innovation and new generation ideas feeling free to speak up. This characteristic of our firm based on our core values of respect for people, respect for diversity and differences of thought and which also allows us to determine and examine problems or opportunities from multiple perspective.
Our firm's size and lean organizational structure allow us to add value to our clients without wasting resources where we are engaged in is efficiency, quality and creating a value. Having said this we are flexible to go into the deepness of the client business model, understand what their needs are and solve the questions to the best of the client business. Our firm is recognized for being experienced, business solution oriented, constantly improving and having a profound sense of commitment to the quality of the advice given and loyalty to the client retained. The most basic indicator of this is having several long-standing relationships and earn new clients through recommendations.
We are an independent law firm with an extensive global reach through our partner firms from other jurisdictions to give the clients reliable legal solutions from single hand. 
Which practices do you see growing in the next 12 months? What are the drivers behind that?
As a result of Turkey's economic conditions, structuring and commercial disputes are progressing at an increasing pace compared to previous years. As Kurt & Partners, our strong litigation department and our success in this field meet the increasing demands with its experience.
The Covid-19 pandemic has also drastically impacted individuals, corporates, local and global commerce, and e-commerce. Regardless from their size and prevalence, it has notably obliged companies and organizations to rethink their activities by adopting a remote-work policy for employees and digitalized work environment. Due to the consequences of new working conditions as regards the labour and employment law matter, this practice will very likely be strongly solicited. We still feel this effect and its results intensely and it seems that it will continue to be included in our services. In addition, labor law disputes are at the forefront of the areas that have been postponed because of Covid 19 and are now more intense as a service.
Without needing to say nowadays everything is moving at an incredible speed and accordingly legal requirements and services also get their fair share of this change. Information and Technology is growing area both as a legal and industrial aspect. Therefore, technology law, data privacy and protection has become one of the main issues. Our firm has extensive experience and expertise on IT Law, Cyber Security and Data Protection.
All these new conditions and requirements made it necessary to monitor the development of the business regularly, review and adapt the new terms, comply with the privacy and data protection law and to offer more innovative legal services.
Thus, we have continuing growth in the traditional legal services such as corporate and commercial law, corporate litigation, dispute resolution and as expected cyber-security law, block chain technologies, data protection and privacy practices will be in great demand.
What's the main change you've made in the firm that will benefit clients?
One of our main strength is deep knowledge about our clients, their corporate structures, characteristics, needs and the dynamic of their sectors.
Understanding commercial dynamics and requirements of our clients enable us providing the most beneficial legal solution with business-oriented approach that we make significant difference and add value.
As always and especially during the ongoing pandemic where we have been distant from our clients, we keep our clients up to date of all the fast-changing rules and regulations announced by the government and legal requirements that have consequences in practice.
Furthermore, we have changed our data storage policy and application. Thus, we use secured cloud systems, which allow our team members to work remotely as well as share information with the clients in an easy, safe and simple manner. As a secondary but significant effect, this also helps us to use less paper and protect the environment by this.
We also turned the crisis into an opportunity and during the remote working period we have been organizing online trainings in new areas of law, technical knowledge, institutional development and self-improvement.
Last but not least, our excellent relationships with leading international firms are one of our main privileges and provide significant benefits in serving for the international needs of our local clients.
Is technology changing the way you interact with your clients, and the services you can provide them?
For us, keeping up with transformation is a key to growth and development. Technological innovations and their impact on legal regulations and practices are the main trigger of our perception of change.
We closely evaluate various and recent legal aspects, follow the needs of our clients accordingly.
Technology has significantly changed the nature of our work, infrastructure and applications and we continue to invest in the digitalization of our office and operations to reach further and better.
Can you give us a practical example of how you have helped a client to add value to their business?
Building close business relationships with our clients, understanding their commercial objectives, their position in their sector or industry, allows us always to render best legally and commercially compatible, effective, and strategic advice. With this privilege and our professional network, we are having opportunity to introduce some of our trusted clients to each other's that they also become business partners.
Are clients looking for stability and strategic direction from their law firms – where do you see the firm in three years' time?
Our office has always had long-standing relationships with its clients and despite the difficult economic conditions and difficulties imposed by Covid-19 pandemic, we have succeeded in strengthening these relationships further and expanding our scope of services. Within the next three years we expect to continue our growth and significantly improve the way legal services are delivered and being regarded as a leader in this respect.
We will continue to address clients' needs, render the most beneficial and tailor-made, legally and commercially combined solutions with efficiency, quality, competence, and excellence, always maintaining a close relation with our clients.