Interview with:

Andreina Degli Esposti, Founding Partner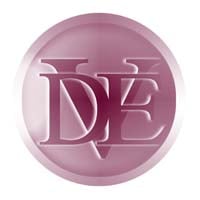 Studio Legale Villata, Degli Esposti e Associati | View firm profile
Founding Partner of Studio Legale Villata, Degli Esposti e Associati, Andreina Degli Esposti explains how the firm is adapting to clients' changing needs.
What do you see as the main points that differentiate [law firm name] from your competitors?
The personalised and empathetic approach with respect to clients who submit their needs to VILDE, aspects that are conducive to an in depth-analysis of the thematic areas in order to identify the best possible solutions.
Which practices do you see growing in the next 12 months? What are the drivers behind that?
In particular, the telecommunications sector. The extrajudicial activity regarding the public profiles of corporate actions, thanks to the growing interaction of the Law Firm VILDE with Italian and foreign Law Firms (especially English) and the increasing number of foreign clients who directly address the Firm.
What's the main change you've made in the firm that will benefit clients?
The level of client satisfaction – consolidated over time – has meant that the Firm prefers to maintain the fixed features that characterise it.
Is technology changing the way you interact with your clients, and the services you can provide them?
For some time now the Firm has used and made available to its clients the usual IT systems that facilitate the development of the legal profession. This aspect has seen an increase in services to the public administration, especially related to invoicing.
Can you give us a practical example of how you have helped a client to add value to their business?
Thanks to the success obtained in court proceedings before the administrative courts, a major telecommunications company on a national scale was able to continue operating its activity.
Are clients looking for stability and strategic direction from their law firms – where do you see the firm in three years' time?
I hope to be here in three years' time (fingers crossed!) to see my Firm rooted and further consolidated thanks to the commitment from the current collaborators and partners, and the others that will be selected in the future.