Interview with:

Agaisha Ibrasheva, Legal Partner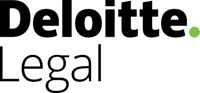 Agaisha Ibrasheva, Legal partner of Deloitte TCF LLP, part of the Deloitte Legal network, discusses how the firm is adapting to clients' changing needs.
What do you see as the main points that differentiate deloitte tcf llp, part of the deloitte legal network from your competitors?
Since it began as a small team over 20 years ago, Deloitte TCF LLP has been actively building an excellent reputation as a legal services provider specialising in serving clients operating in the oil and gas, finance and banking sectors.
Having excellent commercial awareness, our advice is tailored to clients' needs. Our understanding of the specifics of the CIS market means we can deliver locally-relevant approaches and innovative, practical, business driven solutions.
As part of the Deloitte Legal network, we work seamlessly with our international colleagues, have an international culture, and can provide integrated, multi-jurisdictional advice.
We strive to understand our clients, so we can partner with them to solve their most complex and challenging problems, delivering the best results. Short-term gains never take priority over our clients' needs and successes.
We are proud to have been with a number of our clients from the early stages of their development, and cherish stable, long-term relationships with our clients. Our integrated one-stop shop approach, and our ability to work closely with other Deloitte member firm service lines in the best interests of our clients, differentiates us from other legal services providers.
Which practices in your member firm do you see growing in the next 12 months? What are the drivers behind that?
We are keen to further develop and strengthen areas where we already have a robust market reputation, such as legal support during mergers and acquisitions. We will continue to focus on existing areas of expertise such as HR audit and corporate outsourcing, which have proven to be valuable to clients due to their cost-saving nature. We believe that given economic uncertainty, the demand for these products will increase.
Our extensive experience in environmental matters is unique in our market, and we will develop further in this area. We will also continue to focus on dispute resolution, and on tax disputes specifically.
We hope, in the next 12 months, to become more involved in the renewables sector as investment interest in this area has started to increase rapidly. We will be paying more attention to IP rights and have recently welcomed a new member to the team specifically for that purpose.
What is the main change you have made in your firm that will benefit clients?
Given that the business environment changes rapidly, we are always looking to stay informed of new trends, changes and client demands, and have already adapted specific legal products to meet our clients' changing needs.
To keep clients well informed of legal changes, we recently launched a series of new and innovative legal alerts, which clients tell us they find useful and valuable.
How is technology changing the way you interact with your clients and the services you can provide them?
Today, business and technology innovation are inextricably linked and the demand for technology-enabled business transformation services is rapidly growing. We have a strong global and local network of technology professionals who can help clients resolve their most critical information and technology challenges.
Can you give us a practical example of how you helped a client add value to their business?
We have enjoyed many client successes recently, including our representation during our client's appeal of additional tax assessments resulting from a state tax inspection. Tax disputes are one of the most unpredictable areas in Kazakhstan litigation and we are proud of what we achieved in this case, by proving to the court that the client's tax assessment was correct, saving the client a considerable amount of money and protecting its reputation.
Are clients looking for stability and strategic direction from their law firms – where do you see the firm in three years' time?
Clients need legal advisors who can assist in day-to-day activities as well as corporate life events across many jurisdictions. In connection with the global Deloitte member firm network, Deloitte Legal can provide holistic guidance around strategic business decisions, offering cost-effective support for legal activities. We will continue working in this area further, and in three years' time aspire to be one of the top international firms providing legal services in Kazakhstan.