The Wilkes Partnership > Birmingham, England > Firm Profile
The Wilkes Partnership
Offices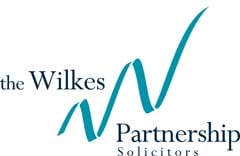 The Wilkes Partnership
41 CHURCH STREET
BIRMINGHAM
B3 2RT
England
The Wilkes Partnership > The Legal 500
Rankings
The Wilkes Partnership
 acts for a wide range of clients from all backgrounds including company directors, dentists, owners and managers of businesses and their spouses.
Aaron Keene
heads the private family law team and is on the Law Society's Family Law Panel, in addition to being a collaborative lawyer.
Ruth Harrison-Byrne
 leads the public law (childcare team) while
Sian Kenkre
 is a senior associate who has a particular interest in surrogacy and assisted fertility cases.  
Practice head(s):
Other key lawyers:
Testimonials
'Sian Kenkre is a special solicitor who has a very calm, sensitive approach to her cases. Clients have a real sense that their solicitor is in control and will always focus on their well-being. There is an inner steel and a determination to achieve the outcome whilst remaining balanced and easy to work with'.
'I am always pleased to receive briefs from the firm, because I know that I will receive detailed instructions which helps me to do the best job I can to represent their clients in court'.
'All of the team work exceptionally hard to deliver first-rate client care. The team is always available via phone and email, and keep counsel abreast of updates between hearings. Jackie Lee and Sian Kenkre in particular are assets to the team; their knowledge of the law is fantastic and clients are given realistic and sensible advice'.
'Aaron Keene very personable'.
'The Wilkes Partnership boasts a small team of very capable family specialists, committed to offering the best possible service to, and delivering the best possible results for their clients. Aaron Keene is a local hero, liked and respected by his peers. Sian Kenre is also very highly recommended'.
'Sian Kenkre – She is first class. Straightforward, intelligent and great client care skills'.
With notable expertise in the German market,
The Wilkes Partnership
 is consistently engaged by a litany of domestic and international companies seeking representation in corporate deals, commercial contracts, and financial transactions. Practice chair and senior partner
Gareth O'Hara
is instructed by numerous owner-managed businesses, most notably in the automotive retail sector.
Rick Smyth
is a prolific advisor on mid-market corporate finance transactions, regularly handling multi-million pound acquisitions, sales, and management buyouts. Seasoned corporate and commercial partner
Kate Hackett
focuses on privately-owned businesses seeking assistance in divestitures and general company law issues.
Jeremy Parkin
retired from the partnership in 2021, but remains with the practice as a consultant. Associate
Helen Smart
is also recommended.
Testimonials
'The firm has worked with us for over seven years and is our go to for advice and guidance outside the day-to-day transactional processing. Always willing to explain matters in simple, easy to understand terms to ensure that key risks are adequately assessed.'
Key clients
Wesleyan Bank Limited
Johnsons Cars Limited
PPS Equipment Holdings
Benx Limited
Star Events Group Limited
Cotswold BMW
Wake Power Distribution Limited
Dennis Eagle Limited
VIAD
J S Wright
HIA International Limited
Niclen GmbH
STABILA Messgeräte Gustav Ullrich GmbH
Böcker AG
TruVenturo GmbH
Polytec AMR GmbH & Co KG
Huber Car Park Systems International GmbH
Pravida Bau GmbH
TwentyFive 8 Management Company
The Service Response Group
Wow! Stuff
Strongs Plastic Products
Radiant Financial Group UK Holdings Limited
Monarch Care Group limited
BK Plus Limited
The business recovery and turnaround team at
The Wilkes Partnership
is experienced at covering both contentious and non-contentious work on behalf of insolvency practitioners and directors, both locally and nationally. In particular, the team is adept at advisory work and heavyweight contentious insolvency. The practice is headed by
David Cleary
, who has substantial experience advising directors, shareholders and creditors in relation to corporate insolvencies and restructuring. He is supported by
John Cooper
 and senior associate
Emma Hutchison
.
Other key lawyers:
Andrew Garland; John Cooper; Emma Hutchinson
Testimonials
'The insolvency team are a dynamic bunch who always offer solutions to situations encountered.'
'John Cooper and Andrew Garland are very active in insolvency matters and represent clients very well in mediation. They are both very tuned in to their clients' needs and very effective in finding settlements.'
'Andrew Garland is exceptional at keeping matters moving, always on the mark with his advice, though through in all aspects.
'David Cleary is the leader who provides the commercial experience to consistently deliver the right solution and who is ably supported by John Cooper as the go-to insolvency legal genius in the team for those awkward technical issues.'
'The practice were approachable and knowledgeable on the often complex and specialist area of insolvency and tax avoidance schemes. Working on an extremely tight timescale they managed they managed to review and process vast amounts of information in a very short period of time. The whole process far exceeded our expectations'
'Andrew Garland and his team stood out given their knowledge of law and practical implications of the complex issues in hand.'
'David Cleary – an unflappable leader and a far better lawyer than he would ever admit to being.'
John Cooper – commercial and down-to-earth litigator. He really understands how insolvency judges think.'
Key clients
Irwin Insolvency
Begbies (Central) Traynor LLP
Rendle & Co
BLB Advisory Limited
K J Watkin & Co
Butcher Woods
Muras Baker Jones
Poppleton & Appleby (Birmingham)
EWS
Manolete Partners PLC
RGI Insolvency
Greenfield Recovery
Frost & Co
Ballard Business Recovery
Opus Restructuring & Insolvency
Robert Day & Company
Adrian Chambers
Kevin Lynch
 heads the department at
The Wilkes Partnership
, which is highly-regarded for its skill at resolving contentious probate disputes. It handles a broad spread of claims against executors and personal representatives, in addition to advising on other matters such as trust disputes and proprietary estoppel claims.
Jack Ackrill
 has been busy too advising on various will challenges and Inheritance Act cases.
Practice head(s):
Other key lawyers:
Testimonials
'Wilkes is a strong central Birmingham firm, which again has the benefit of a very strong private client team. As a result estates where there are potentially difficult tax issues are in safe hands because of the breadth of knowledge. Also, the team is particularly strong in property law which gives the contentious trusts and probate team an extra dimension in cases involving a technical property element. In conducting litigation they are very constructive and keep the clients very well informed and engaged at each stage of the litigation'.
'Kevin Lynch is very affable which he combines with a sharp intellect which makes him very persuasive when dealing with opponents. "Beguiling" might be a good word to use of him. Moreover, he is able to recognise what matters and does not matter, so is very good a focusing on the true issues, without getting side-tracked by irrelevant detail'.
'Jack Ackrill is very approachable and affable and  is able to see how a piece of litigation is unfolding and prepare accordingly. Kevin Lynch and Jack Ackrill are both able to see things several moves ahead. Jack is exceptionally methodical in his approach and likewise unflappable. They are both very good to work with and deliver excellent client care'.
'The team is growing on account of the reputation it has built in a relatively short period of time. Even a couple of years ago, it was essentially a two-person operation. Under the dynamic leadership of Kevin Lynch, its offering in this specialist work is clearly going from strength to strength. Kevin Lynch – savvy and insightful. He has a real sense of strategy'.
The private client department at
The Wilkes Partnership
is jointly led by
Andrew Hasnip
and
Ellie Holland
. Hasnip has a busy workload of trust, complex inheritance tax planning and estate work while Holland has a particular focus on estate planning for high-net-worth individuals and often works alongside its corporate team to assist owner managed businesses with inter-generational planning.
Ann-Marie Aston
 has a wealth of experience in acting for incapacitated clients as a professional deputy and has served on the deputyship panel of the Office of the Public Guardian.
Practice head(s):
Other key lawyers:
Testimonials
'I was lucky to be introduced to Philip Harrison, whom I cannot praise enough for his outstanding work. On a personal level he is a pleasure to work with: any e-mail is answered the same day and any information is summarised in writing; on a professional level he is very impressive: precise in his analyses with a broad knowledge of the law. I can say from experience, Philip Harrison is an outstanding professional in his field'.
'Sophie Fenn explained, jargon free, what needed to happen and why, associated costs, timelines etc., Always responding very quickly to emails/telephone calls etc..  Everything was dealt with so professionally and sensitively. If you will excuse the oxymoron, the whole bad experience was made good by working with her and her team, it was worth every penny'.
'It has an honest and genuine personal approach. The lawyers listen. They do not just see a financial transaction – they  believe in the person first and what is best for them'.
'I like Ann-Marie Aston – her approach to clients really is empowering and understanding. And I note clients return the compliment, only ever wishing sometimes to deal with her.  She works in collaboration and partnership with the client, never putting profit over that of what they need. The advice is professional, and knowledge base is outstanding'.
'I have worked on two Court of Protection matters for the firm. I have limited knowledge of the firm, but my experience on these occasions was very positive. The cases were well prepared and my instructions covered the important aspects of the case, which was helpful for my own preparation'.
'Ann-Marie Aston was very pragmatic and realistic in handling the case and seeking to achieve the best result for her client in difficult circumstances. It was evident that client's expectations had been well managed and my difficult advice was not a surprise. The case preparation had been very good, which made by task easier'.
The Wilkes Partnership
focuses primarily on business-to-business disputes ranging from manufacturing through to construction disputes. The team also acts for individuals on matters such as shareholder disputes, warranty claims and defamation actions. Practice head
Simon Thomas
specialises in commercial and business disputes, including those concerning the sale of goods and construction issues.
Testimonials
'A strong team with wide ranging experience of local, national and International commercial disputes.'
'Gavin Evans is very hard working, pragmatic and sensible, negotiates a good deal.'
'Nigel Wood is hugely experienced and authoritative'
'Strong client base in the Midlands area, good legal knowledge and commercial nous. They think in practical, problem-solving ways at all times.'
The specialist employment team at
The Wilkes Partnership
thrives with
James Leo
at the helm. It acts mainly for employers as well as senior executives on the full gamut of employment matters with particular expertise in TUPE, discrimination and restrictive covenants. In addition, the group regularly assists the firms' corporate clients on business sales and acquisitions as well as clients of the insolvency and private client teams.
Pam Sidhu
is also recommended.
Practice head(s):
Other key lawyers:
Testimonials
'I have always found the Wilkes Partnership team to be effective communicators, highly skilled in their areas of expertise and thoroughly decent colleagues to work with. They are collaborative'.
'James Leo is an excellent communicator who manages his clients' expectations extremely well. He has a strong understanding of complex legal matters and to me and many of his clients, is considered a safe pair of hands. Whilst James offers a robust and pragmatic approach to claims, he also ensures that he brings a rounded and robust view of the material considerations to any legal issue. I find his appreciation of commercial, reputational and emotional matters to be amongst the best I have come across and I can rely upon him to reach a sensible, measured and effective conclusion'.
'Very proactive. Friendly and approachable. Gets the job done. James Leo is dynamic, is at the top of his game and helpful'.
'James Leo, is one of the most approachable solicitors I have worked with, I cannot rate him highly enough and have recommended his and The Wilkes Partnership's service on numerous occasions'.
'Pam Sidhu has been friendly, attentive, knowledgeable and efficient throughout all contacts. Although I have only spoken to Pam for a handful of HR issues, I genuinely feel I am speaking with an expert friend, whom I really respect. This instils a strong feeling of trust, contentment and satisfaction'.
'Always proactively responds in due time. Very efficient feedback according to client's needs. Ms Pam Sidhu provides excellent advice and recommendations tailored to client's inquiries'.
'The lawyers are all great but what makes them different is that they all genuinely care about your business, rather than treating you as simply another billable client'.
' I really appreciated Jaspaul Dubb's sincerity and his personal support, the fact that he tried to keep costs down and agreed to oversee my termination agreement on a small budget. I would recommend him to anyone in need of an employment lawyer'.
Key clients
German Christmas Company Limited
Vector Corrosion Technologies Limited
Margetts Limited
FranklinCovey Europe Limited
Fountains Forestry Limited
Ramfoam Limited
THK GmbH
CID Global Services GmbH
Eneco UK Limited
Manke Markets UK Limited
STEKA Stahl-und Maschinenbau GmbH
Stratasys Solutions Limited
BTC Activewear Limited
Caeser LLC
Vesa Orava
Farillio Limited
Lunar HR
HR Dept Ltd
Doorfit Ltd
Nova Express Ltd
Johnson Cars
Leslie Nunn
Osborne and Little
Myco Installations Ltd
Levenes Solicitors
HR Depot, Franchisee/Director
BMTR
Advance Terrazzo & Tile Systems Ltd
Boom Radio
Skirting Online Ltd
Work highlights
Advised on UK immigration permissions for 160+ European workers of German Christmas Company Limited for entry to the UK in order to operate the German Christmas Markets in Birmingham, the largest authentic German Christmas market outside of Germany and Austria, as well as related employment law matters.
Levenes Solicitors is part of the team's growing Employment retainer and is advised on all aspects of HR and employment law in relation to their staff. This has included dealing with maternity absences, handling performance management procedures and assisting the client with restructuring its workforce to work from home under the Government's work from home guidelines.
Providing advice in relation to several ongoing employment tribunal matters for a large automotive retail company. This included successfully resolving a complex employment tribunal claim at an early juncture, involving unfair dismissal and disability discrimination at a potential value of in excess of £100k.
'
Extremely professional, reliable and attentive to our every need
',
The Wilkes Partnership
 draws praise for its capabilities in the full gamut of commercial and residential development matters. Solihull-based practice co-chair
Tim Coplestone
's broad capabilities encompass site assemblies, portfolio restructurings, and real estate financing matters. Practice co-chair
Mark Hodgson
is instructed by owner-managed businesses operating in the leisure, motor trade, and retail sectors, while Solihull-based 
Andrew Watts
focuses on investment portfolio management, working with a number of institutional lenders. The '
excellent'
Bryan Poultney
specialises in investment acquisitions in the retail, industrial and leisure sectors. All named lawyers are based in Birmingham unless stated otherwise.
Practice head(s):
Tim Coplestone; Mark Hodgson
Other key lawyers:
Andrew Watts; Bryan Poultney
Testimonials
'Wilkes have taken care of us for many years and provide a friendly and straightforward approach with good response times and high quality advice. They communicate well and without using technical jargon and I feel their aim is always to get the best outcome for us. Their fees are transparent and reasonable.'
'Very proactive in attending to commercial issues. Bryan Poultney is excellent in progressing matters.'
'Approachable, knowledgeable and efficient and professional in their advice.'
'Mark Hodgson gives a personal service, he takes time to consider your views and concerns and applies his knowledge to ensure the optimum outcome all within a reasonable cost.'
'Extremely professional, reliable and attentive to our every need.'
'Always friendly, approachable, helpful and considered.'
Key clients
Wesleyan Bank
Rigby Group Plc
Cambridge & Counties Bank Limited
Handelsbanken
Wesleyan Assurance Society
Gallan Developments
Roost People Limited
The Wilkes Partnership
is roundly praised for its private and public sector planning capabilities, and particularly for its expertise in healthcare sector matters. Practice head
Leenamari Aantaa-Collier
is routinely sought out by a litany of NHS trusts and clinical commissioning groups for her deep knowledge of planning obligations, Section 288 appeals, and enforcement matters.
Taaha Ahmed
joined the team in January 2022 from Coventry City Council. All named lawyers are based in Birmingham.
Other key lawyers:
Testimonials
'I have had dealings with Wilkes Partnership for a long period of time and cannot recommend them highly enough. They offer a very high quality of service, good communications, are transparent with fees and the process involved and what is necessary to achieve the desired outcome. You never feel in the dark throughout. They act with full integrity and in the client's best interest.'
'Outstanding in their knowledge. Leenamarie Aantaa-Collier is excellent, and unsurprisingly successful in winning my case. I cannot recommend them highly enough.'
'Leenamari Aantaa-Collier has an exceptional knowledge and an unrivalled understanding of planning law, with particular expertise in the mitigation of major residential development impacts on healthcare provision.'
'This is a professional and responsive team in whom I have confidence. As a client, I know that the team has worked hard to develop a comprehensive understanding of our business and its needs and, subsequently adapted its approaches to our circumstances.'
'Flexibility, responsiveness and willingness to go above and beyond to service our needs.'
The
The Wilkes Partnership
's cross-disciplinary team is well-regarded by clients for its capabilities in high-value disputes litigated in a range of venues. Practice head
Kevin Lynch
is a seasoned litigator, reputed by clients for his expertise in dilapidations and other commercial landlord and tenant disputes.
Katie Briggs
has now left the firm. All named lawyers are based in Birmingham.
Testimonials
'The firm has built-up a loyal client base of land owners and developers and is a strong choice in the region for commercial property litigation.'
'Kevin Lynch is a savvy litigator. Quick at grasping the commercial realities of a dispute, which helps to achieve excellent settlement outcomes for his clients.'
'A tight knit well organised team providing an individual service.'
'Kevin Lynch is the epitome of the approachable solicitor; engaging and excellent with clients.'
'A very well-respected team in the region, often punching above their weight, and with a superb track record of being trusted advisers for multiple long-standing clients.'
The Wilkes Partnership
 has senior associate
Pam Sidhu
at the helm; she has been busy advising on an array of primarily business immigration matters for its employer and owner managed clients.
Annmarie Wilde
 serves as practice head at 
The Wilkes Partnership
where the clinical negligence practice is particularly adept at handling cancer misdiagnosis or delay in diagnosis cases. On the personal injury front, it advises on cases that span fast track portal work through to multi-million pound claims that are litigated in the High Court.
The Wilkes Partnership >
Firm Profile
The Wilkes Partnership is an award winning, full-service, UK law firm operating from the Midlands region with offices in central Birmingham and Solihull.
Our expert solicitors specialise in a wide range of legal services for both businesses and individuals.
Choosing a solicitor is an important decision and client satisfaction is at the core of everything we do. Our aim from the outset is to become trusted advisors to our clients and consistently provide legal excellence at every opportunity.
For our business clients, both national and international, we provide leading-edge legal support in company and commercial, M&A and corporate finance, employment, real estate, planning and environment, property litigation, commercial litigation, commercial recovery, insolvency services.
For private individuals, we provide a full range of legal services including wills, trusts and probate, tax planning, residential conveyancing, dispute resolution, court of protection, notary services, personal injury and clinical negligence and family law.
Staff Figures
:
Client Testimonials
CLIENT: Anonymous
COMPANY/FIRM: The Wilkes Partnership
TESTIMONIAL: Mr Cleary comes highly recommend and is a credit to his profession. He was highly knowledgeable, honest and very experienced. He went over and beyond to help me with my case and for that I am very grateful. In hindsight, I should have listened to his advice at the very beginning but isn't hindsight a great thing. Thank you to David Cleary and this firm is very highly recommended.
---
CLIENT: Mark
COMPANY/FIRM: The Wilkes Partnership
TESTIMONIAL: Jackie Lee is amazing, she helped me through my divorce with so much ease. She is so professional, knowledgeable and friendly.
---
CLIENT: Anonymous
COMPANY/FIRM: The Wilkes Partnership
TESTIMONIAL: Kate Campbell-Gunn was amazing, very understanding and very caring, I can't thank Kate enough.
Kate has helped me get through a tough experience, she won my case for me with flying colours, and I will definitely be recommending her to everyone. Thank you Kate.
---
CLIENT: Anonymous
COMPANY/FIRM: The Wilkes Partnership
TESTIMONIAL: Everything went very smoothly and I felt well informed throughout the process.
---
CLIENT: Anonymous
COMPANY/FIRM: The Wilkes Partnership
TESTIMONIAL: I would recommend Kate for her professionalism, kindness and total understanding for helping me with my mom's negligence case. She explained and supported me every step of the way, through telephone calls and emails as to keep me up to date. I cannot thank her enough for all the hard work she has done for me and my family. Thank you.
---
CLIENT: Gavin Miller, Forge Care
COMPANY/FIRM: The Wilkes Partnership
TESTIMONIAL: It was a pleasure working with Rick and the team at Wilkes again after collaborating with them earlier in the year. The team are attentive and ensure that the job is completed in a timely manner.
---
CLIENT: Jeremy Tutt, PPS Equipment Holdings
COMPANY/FIRM: The Wilkes Partnership
TESTIMONIAL: Rick and the team are a pleasure to work with. They will not only go the extra mile for you as their client but are pragmatic with their approach and their excellent expertise are demonstrated with the work that they achieve.
---
CLIENT: Mike Berwick, Johnsons Cars Limited
COMPANY/FIRM: The Wilkes Partnership
TESTIMONIAL: This was a complex acquisition given the multiple sites and the work with the various lease assignments. Once again it was a pleasure working with Wilkes team who helped us deliver the acquisition with prompt advice on the commercial matters, employment and the property.
---
CLIENT: Kenny Campbell, Tornado Group Ltd.
COMPANY/FIRM: The Wilkes Partnership
TESTIMONIAL: Having worked with Gareth at Wilkes since 2005, I knew that all of the legal details would be looked after professionally and without fuss; I am grateful for their input.
---
CLIENT: Paul Hughes, Techsil Group
COMPANY/FIRM: The Wilkes Partnership
TESTIMONIAL: Kate Hackett and her team are always responsive and deliver a really high level of quality advice and service to the company.