The Legal 500 Green Guide:
EMEA 2023
Market overview
Russia's invasion in Ukraine and the subsequent energy crisis has also highlighted the importance of energy security, serving as a political driver in bringing forward the green transition and domestic renewable energy production. 
Europe has established itself as a destination for green technology, and sustainability focused and climate impact funds. Perhaps unsurprisingly, Scandinavian and Nordic firms are some of the frontrunners in the Guide, particularly those in Finland, Norway and Sweden which take a lead in renewables development and supporting the rapid expansion of modern technologies including those for green hydrogen production and carbon capture and storage. 
Sustainability commitments and decarbonisation are rapidly becoming areas of focus across Africa and the Middle East, where regulators are increasingly introducing environmental disclosures and sustainability-related policies. Many countries with significant oil and gas sectors, such as Saudi Arabia and the UAE, have made net zero pledges, and COP28 taking place in Dubai this year is expected to further bring climate action and environmental issues to the fore for governments in the region. 
We hope you find this guide to some of the key firms engaging with sustainability within the EMEA region useful and look forward to continually evolving our coverage as the market develops.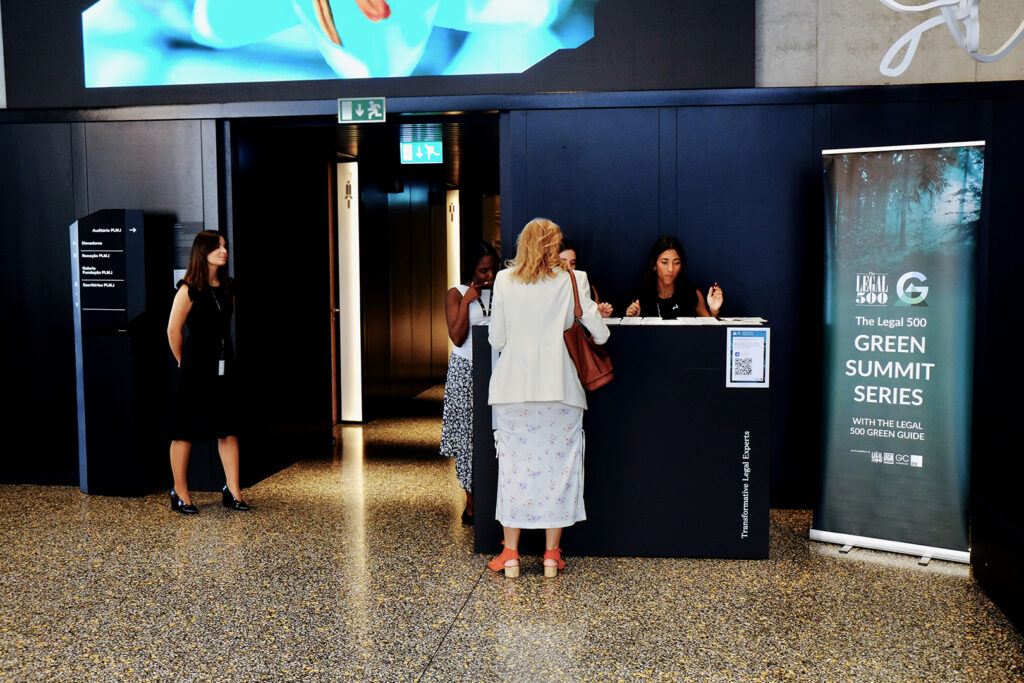 Green Summit Portugal 2023
The Green Summit Portugal 2023 was the second summit held in Lisbon associated with the Global Green Guide. The event brought together leading practitioners from across the country to discuss much needed action to accelerate the green transition. This year, the panel discussions specifically focused on the financial sectors' engagement and contribution to increased sustainability. Speakers addressed the growing momentum of the transition in the country, but also the many challenges that stand in its way, such as lack of knowledge, inconsistent regulations, and greenwashing.  After a welcome address and opening remarks by Legal 500 Global Green Guide researcher Maya…
View the Full Event Report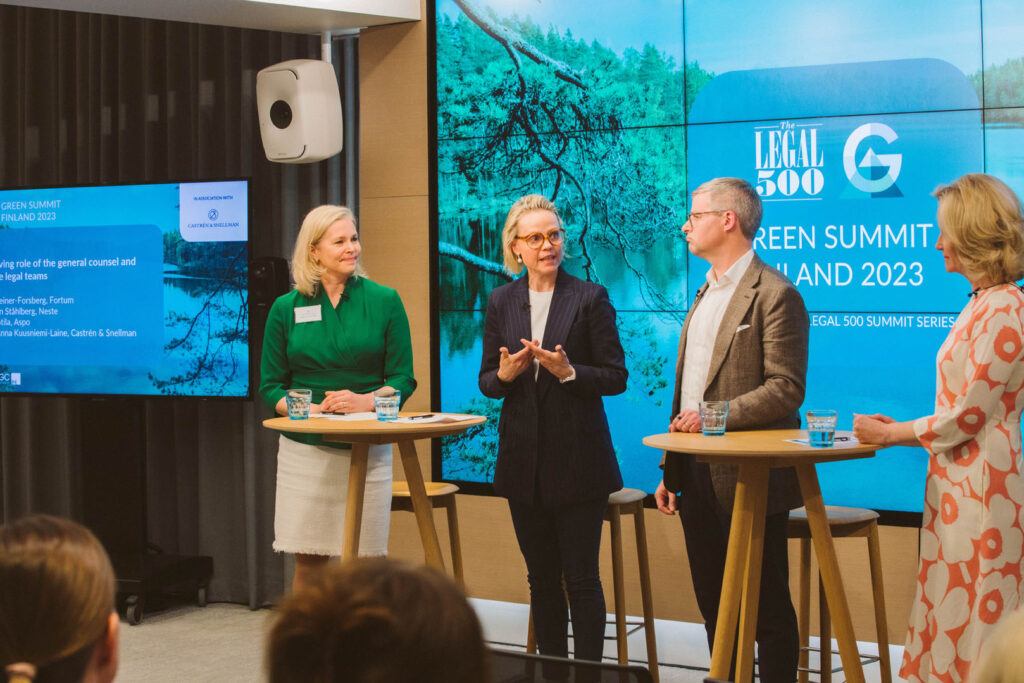 Green Summit Finland 2023
The Green Summit Finland 2023, hosted by Castrén & Snellman in Helsinki on 7 June 2023, marked the eight event in our Green Summit series associated with The Legal 500's Global Green Guide, and the second time we held the summit in Finland. The event brought together leading practitioners and in-house counsel from across the country and region to discuss the legal sector's contribution to a green transition. [embed]https://player.vimeo.com/video/835768282[/embed] Sakari Lukinmaa, managing partner at Castrén & Snellman, and Anna Bauböck, Global Green Guide editor at The Legal 500 kicked off the summit with a welcome address and some opening remarks.…
View the Full Event Report
Green Summit Ireland 2022
The Legal 500 was delighted to be coming to Dublin for our latest Global Green Guide event. The two-panel discussions featured in-depth and expert analysis from a variety of industry insiders, with particular emphasis on matters relating to the green transition and other sustainability-related matters. The Legal 500 was represented by Chris Vlachopoulos, Research Editor, as well as Charlotte Bunce, Business Development Manager, who were both overjoyed to be discussing important trends with distinguished in-house counsel, as well as the eminent experts at Matheson, who kindly sponsored this event. Chris Vlachopoulos delivered the opening remarks, and was then followed by Richard Kelly,…
View the Full Event Report