Doing Business in...
Turkey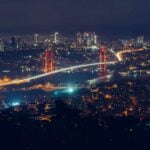 WHAT HAS CHANGED IN THE LAST YEAR THAT HAS IMPACTED THE WAY BUSINESS IS CONDUCTED? With its wide production possibilities, qualified workforce, strategic location, modern logistics infrastructure and incentive packages that can meet every need, in addition to these commercial advantages, Turkey located on the east-west line of energy resources, in Europe, is one of …
Contributed by KILINÇ LAW & CONSULTING
Read More...
Legal Market Overview
Turkey's economic stagnation has continued, with the global COVID-19 pandemic checking any moves towards growth. The government of President Recep Tayyip Erdoğan imposed national lockdown measures, which were relaxed in the summer, only for cases to rise again in the third quarter of 2020. The Turkish lira remains extremely weak, which has encouraged overseas investment into Turkish companies while slowing domestic transactions. In a generally weak M&A market reliant on mid-market deals, one standout transaction was Zynga's acquisition of Istanbul-based Peak Games for an estimated $1.8bn, which led to a windfall of transactional, regulatory, and competition-based work for a number of law firms. Restructuring and insolvency remains a regular source of work, though insolvency protections instituted by the government have seen restructurings and consolidations become more prevalent than full bankruptcies.
Political and ethnic tensions remain apparent, with Erdoğan's Justice and Development Party remaining in power despite reverses in local elections, most notably the Istanbul mayoral race, which saw opposition candidate Ekrem İmamoğlu winning by a near-ten-point margin after his initial narrow victory was overturned. The Turkish government's centralisation of power and continued offensives in Northeast Syria have seen the country lose face internationally, as well as create doubts in the minds of potential investors.
Energy, oil, and infrastructure are key parts of the Turkish legal market, and projects have continued despite economic difficulties. The upcoming centenary of Turkish independence has seen a number of state-led infrastructure projects emerge, backed by international finance, to the benefit of projects-focused firms. Additionally, a combination of global developments and COVID-19-enforced necessity has seen Turkey's tech sector boom, with firms increasingly turning towards IT and telecoms clients for transactional work, as well as growing areas of interest such as data privacy and cybersecurity.
The market is dominated mainly by internationally-affiliated firms, such as GKC Partners (in professional association with White & Case), Esin Attorney Partnership, Member of Baker & McKenzie International, and Balcioglu Selçuk Ardiyok Keki, an affiliate of Dentons. Major domestic firms include Paksoy, Hergüner Bilgen Özeke, and Gün + Partners. Most prominent firms are full-service, handling both contentious and non-contentious work across a variety of sectors, while a number of smaller, often boutique firms handle specific areas such as intellectual property, disputes, and competition work, both for domestic and international clients.