Doing Business in...
Cyprus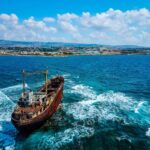 C. Samir & Co LLC. Our remarkable deliverance of unique solutions and projects over the single course of five years positively represents our vision and ambition for future undertakings. Such is equally translated through our diversified clientele covering more than 35 countries and 65 jurisdictions. We stand as The Law Firm of choice for clients …
Contributed by C.SAMIR & CO. LLC
Read More...
Legal Market Overview
Cyprus is amidst a transformation – from off-shore tax haven to a more sophisticated economy, which is leading to new strands of legal work. Gaming, and mobile application developers, gambling companies and software developers have created new work, especially in the nascent IP sector. Generally, across the board, there appears to have been an increase in transactions, and the market is in good health. The legal market is also diversifying beyond Russia, which it has relied on for years, working more frequently with Central European clients. This is partly due to an increased self-reliance but also because of a combination of new anti-money laundering rules and US sanctions.
A direct result of the economy becoming more self-sufficient, there has also been an increase in high-stakes domestic banking work. Chiefly, an increase in work on non-performing loans that has been spurred on by local banks reorganising.
The real estate and construction sector is booming – a consequence of increased applications to the country's citizenship-by-investment scheme, though recent amendments have made it difficult for prospective investors going forward. Major construction projects such as skyscrapers and large hotels have been green-lit after years of stagnation and financial anxiety, in which the state attempted to ease the economy into recovery following the 2012-2013 financial crisis. Many firms report an urgent need for new judges, and, as a result, the courts will hire 32 new judges, most of whom are expected to be appointed in 2020.