Interview with:

Una Petrauska, Managing Partner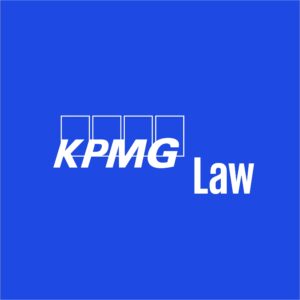 KPMG Law Firm
Managing Partner of KPMG Law in Latvia Una Petrauska explains how KPMG Law in Latvia has grown as well as provides insight into how the firm is adapting to the changing business environment.
What do you see as the main points that differentiate KPMG Law in Latvia from your competitors?
In addition to KPMG Law being a classic full-service law firm, we are also a part of BIG4 law firms. We are considered alternative legal services provider, often associated with NewLaw concept. We differentiate with combined services (e.g. Tax, Deal advisory, IPO, Digitalization) and geographical coverage (more than 80 jurisdictions). Our competent and experienced team provides legal solutions integrated with other expert services of KPMG. In cooperation with KPMG global network, we are used to work side by side with lawyers from various jurisdictions providing legal services not only in M&A, classic regulatory and compliance areas but also offering legal assistance in cybersecurity, digitalization, ESG, data privacy, financial and fintech sector, dispute resolution, and other matters involving transformation and changes. KPMG Law is experienced in dealing with complex, cross-jurisdictional business and dispute issues, so we know the value of acting quickly and decisively.
Which practices do you see growing in the next 12 months? What are the drivers behind that?
The financial sector (covering IPO and Fintech) and compliance area will experience significant growth in the coming year due to the expending regulatory requirements and developments towards digitalization as businesses are changing rapidly. Assessments and complex support will be needed for businesses to develop. KPMG strives to be amongst most modern law firms and the drivers for that are process efficiency, digitalization, new approaches and requirements. Despite mentioned, we are aware and prepared that turbulent times may shake up businesses therefore we are keeping the pulse and polishing our knowledge in investment protection, dispute resolution, legal restructuring matters.
What's the main change you've made in the firm that will benefit clients?
We are on our digitalization journey, looking for and implementing solutions to make our services competitive and more easily accessible for our clients in this changing and digitally driven environment. We are growing rapidly by involving industry experts in dispute resolution, IPO, FinTech, Intellectual Property Rights offering even deeper expertise, greater volume and speed. In the last year we have significantly increased our team by 40%. The DNS of our team members is to look at any topic from various angles and to seek solutions based on multi-service knowledge.
Is technology changing the way you interact with your clients, and the services you can provide them?
As previously stated we are currently on our digitalization journey. Our goal is to be a paperless office and we are very proud that we have already decreased our paper consumption by more than 90%. The implementation of technology is essential, it makes our services more accurate and effective. Of course, digital solutions also raise data issues, so we approach this matter with caution. The processing of the Latvian language is also a challenge in the implementation of digital solutions. However, we have successfully launched Whistle Blower tool as well as digital training on data privacy that clients can use at their convenience. It is also worth mentioning that our digitalization efforts make sense given that e-case was introduced in Latvian courts (all litigation documents are submitted and reviewed online).
Can you give us a practical example of how you have helped a client to add value to their business?
This is best described by our clients. As our clients have said – "KPMG team consists of experienced legal professionals with business-oriented mindset and ability to understand client needs. The team is ready to innovate and adjust the service offering to new types of business models which for us as client was a valuable experience."
We strive at our day-to-day tasks to justify our client's expectations therefore we devote a great deal of time in building team that consists of experienced legal professionals with business-oriented mindset and ability to understand client needs. The proof of this is our long-standing relationship with many of our clients and the acquisition of new clients thanks to word-of-mouth feedback.
As one of examples is management buy-out of APE Motors. KPMG Law together with KPMG Advisory team supported APE Motors in the acquisition of shares from the majority shareholder (Management Buy-Out – MBO), and the acquisition of a subsidiary in Estonia. Not only did KPMG Latvia structure of the deal and coordinate the deal value and the offer between the parties but also both attracted funds and coordinated the process of attracting funds. KPMG Law contributed to the deal by providing a full range of legal services and establishing a holding company in the form of a special purpose vehicle (SPV).
We can be part of the most complex multitasking projects as we work in synergy with KPMG Advisory, financial and tax experts covering all areas.
Are clients looking for stability and strategic direction from their law firms – where do you see the firm in three years' time?
We look forward to provide complex and solution based advice which adds value to the clients' businesses and support their growth. Services involving technical knowledge beside the legal expertise will grow due to the transformations and digitalization services. Automated tools will be involved to ensure routine legal assistance, and expert team will assist the clients with sophisticated solution advice.
We apply our values throughout our work. For example, integrity – we do what is right – and excellence – we never stop learning and improving. Our goal is to establish long-term relationships with our clients. We are successful at that and one example is Klasmann-Deilmann global leading growing media group – a company that came to Latvia in 2012, and since then we have been their legal advisor. We are developing as a trusted advisor.
We are constantly improving our knowledge as required by the market. Our goal is to stabilize our level of expertise on the one hand, and to provide input for legal growth on the other. The legal field is dynamic and combined knowledge is essential. We focus our knowledge on solutions; therefore, we see ourselves as a firm that offers added value. We have niche knowledge to find the most accurate solution for every need such as telemedicine, PPP and other areas.