Interview with:

Thal Vasishta, Director, Business Immigration Solicitor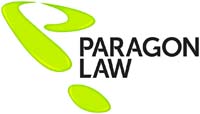 What do you see as the main points that differentiate Paragon Law from your competitors?
As a niche immigration law firm, established now for approaching 18 years, we are well known by clients and our peers as being a legal team that specialise in specific areas within immigration law. This focused experience amongst our lawyers ultimately translates into a better service to our clients. Moreover, our employees tend to stay with the firm, meaning that repeat clients get to build a relationship with our solicitors and support staff.
Which practices do you see growing in the next 12 months? What are the drivers behind that?
Our business immigration team has been extremely busy over the past year and this is only set to continue. There are numerous reasons for this, however, the most notable reasons concern dealing with the skills shortages post-Brexit and an ageing population. These issues have meant that businesses are having to recruit from outside the UK resulting in the need for legal advice to ensure that they comply with the requirements of being a sponsor licence holder and employing skilled overseas workers. However, the impact is also being felt by sectors that require low skilled workers and it is only a matter of time that the UK will be forced to introduce a low skilled worker's temporary visa. Lastly, we are also seeing an increase in instructions from businesses based in Europe who have a need to send their staff to the UK to service contracts and as a consequence of Brexit, are having to navigate the limited UK visa options that they have at their disposal to achieve this.
What's the main change you've made in the firm that will benefit clients?
We have recently recruited more lawyers to ensure that our service standards do not fall with increased demand. We have also made a huge shift to digital modes of operation which makes the service more accessible such as online booking forms and online consultations. We are in the early stages of this transition to digital modes of communication and we have recently acquired a new case management system which is in the final stage of development and when launched later in 2021 will enhance our service further.
Is technology changing the way you interact with your clients, and the services you can provide them?
Yes, this has particularly been the case with our personal, family immigration and asylum clients. Whilst the COVID pandemic ultimately forced us to work remotely and conduct remote appointments this mode of operation has made the process more accessible. There have been times of course when face-to-face guidance would have proved more effective and compassionate, though through offering remote appointments clients don't have to worry about travelling to the office or booking a day off. Moving forward, we will continue to meet the individual client's preference.
Can you give us a practical example of how you have helped a client to add value to their business?
One example of the type of work that we have carried out recently for many clients is our work with Mitchells and Butlers. This business operates a number of well-known pubs and restaurants throughout the UK and amongst their 42,000 staff, they employ over 7000 EU nationals. The project commenced shortly after the EU referendum and continues to this day. Initially, we carried out a complete audit of their HR systems and processes at their Head Office in Birmingham and we reported back on how they could make their systems more robust and compliant with Home Office requirements. Shortly after, the Home Office announced the EU Settlement Scheme allowing EU nationals to formalise their status in the UK if they qualified. We delivered training to our client on the requirements and how they could support their EU colleagues, drafted their communications to be sent to EU staff, and to date we have continued to advise their legal and HR teams on difficult immigration applications.
Are clients looking for stability and strategic direction from their law firms – where do you see the firm in three years' time?
It depends on the client, but more often than not our advice is formulated as the legal strategy in terms of the way forward to meet the client's desired outcome. Where strategic direction is required, we will give this. A recent example involves a German business that found itself in the position of having to establish a permanent office in the UK in order to be able to transfer staff to work on an infrastructure project in the North East. They were very reluctant to do this and were prepared to not follow through with the contract. We advised on the longer-term strategy that if they went through this expense now, they will be well placed for future tenders for UK work. They took on board our advice, their client in the North East is also contributing to their expense of having to set-up and also, they have won further contracts to commence in 2022-3. Result!
With our 18th birthday looming, I see our business moving from young adult to adult. As we mature in to adulthood in three years' time, we will have an equally mature leadership made up from home grown talent, having ownership in the business and making me even less relevant than I already am. The key however is that as our systems mature and develop through IT, automation (whatever it may be), that the firm continues with the mindset that has enabled us to succeed: perpetual adolescence.