Interview with:

Tarek Eltumi, Partner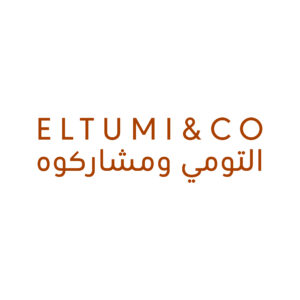 Eltumi Partners
Tarek Eltumi shares insights into the legal landscape in Libya, the challenges and opportunities that commercial law firms face, and the firm's vision for future growth.
What do you see as the main points that differentiate Eltumi & Co from your competitors?
Breadth of industry knowledge and depth of commercial legal skills are key components of our client offering. We understand our clients' sectors, such as energy and infrastructure, and adopt a rigorous analytical approach to solving commercial issues through practical application of the law. Our approach to client service is based on innovation, efficiency and responsiveness. Our aim is to create and foster a client experience no different to that found in leading legal markets around the world, albeit in a Libyan setting.
Which practices do you see growing in the next 12 months? What are the drivers behind that?
In the next 12 months, we expect to see significant growth in energy and infrastructure projects as the international energy crisis refocuses attention on Libya as a viable source of both hydrocarbon and renewable energy. We expect this will encourage growth in the Libyan economy, through an increase in international investment in the country, in both energy and infrastructure projects. Ongoing reform of the Libyan legal system, such as the introduction of a new Electronic Transactions law and a new corporate Code of Conduct, will mean the demand for legal services is likely to increase.
What's the main change you've made in the firm that will benefit clients?
The growth of our team in terms of both quantity and quality is key to supporting our clients' needs and absorbing demand for legal services. Our team continues to grow both laterally and organically, as the firm continues to invest in developing the next generation of commercial lawyers in the Libyan market through an intensive training and professional skills program. In addition, our team's involvement in international corporate and energy matters means we are increasingly well placed to handle the most complex projects and issues for our clients.
Is technology changing the way you interact with your clients, and the services you can provide them?
We make significant investments in the development and maintenance of the firm's technology to streamline and improve our clients' experience. We are expecting artificial intelligence to impact legal-tech solutions in such a way that will complement our client offering by increasing efficiency, accuracy and capacity to attend to substantive legal work. At present, the firm utilises legal technology in all aspects of our client facing and back-office operations, including leading DMS, billing and cybersecurity software.
Can you give us a practical example of how you have helped a client to add value to their business?
In a landmark deal to launch Libya's largest renewable energy project, Eltumi & Co utilised its unique understanding of the energy and infrastructure legal landscape and ability to successfully interface with government stakeholders to ensure the structuring, negotiation and signing of the deal happened according to the clients' expectations. Another example is where we helped lead our clients' expansion into the market through registering their branch, negotiating their first major energy contract and going above and beyond by guiding them through operational aspects of launching their activities through our network of trusted service providers.
Are clients looking for stability and strategic direction from their law firms – where do you see the firm in three years' time?
Having consolidated our presence in the Libyan market over the last five years, our future strategy will see a concentrated sectoral focus on energy and infrastructure given Libya's obvious potential in contributing to regional and international demands for increased supply of hydrocarbon and renewable energy. Libya's growing demand for improved socio-economic infrastructure and public services will mean we will be well placed to assist both domestic and international clients in delivering these projects, particularly using PPP, BOT and BOOT methods. Our lawyers will continue to focus on local projects and deals and will continue our exposure to regional and international matters. We also expect to grow in terms of headcount, at both senior and junior levels through lateral hires, internal growth and development and recruitment of the best young legal talent from Libya's universities.