Interview with:

Stefan Antonić, Attorney at Law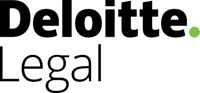 Law Office Marjanovic in cooperation with Deloitte | View firm profile
Stefan Antonić is talking about the practice and changes in the legal framework.
What do you see as the main points that differentiate Deloitte Legal Serbia from your competitors?
What sets us apart from other law firms is our ability to effectively work as a team, providing excellence in client service and exceeding client expectations. We are building a long-term partnership with our clients based on trust, loyalty and professionalism. By exceeding clients' expectations and delivering top-notch legal services we have created a team of ambitious and success driven individuals.
Which practices do you see growing in the next 12 months? What are the drivers behind that?
Most of the market demands are dictated by the current situation in the world. As we have all been influenced by the Covid-19 pandemic, there has been an increase in Labour law, M&A, and Banking and Financing inquiries. Practices that will be growing in the next period will most certainly be the ones who can provide fast, pragmatic, and versatile solutions to their clients, adapting to the ongoing changes we are all facing.
What's the main change you've made in the firm that will benefit clients?
One of the biggest changes in the firm that has impacted the quality of our service is introducing diversity to our team, which has made an already seamless and outstanding support to our clients more professional and trustworthy.
Over the years our team has grown, introducing legal experts with different backgrounds, experience and age. This change has made us build a better relationship with our clients, which made our business approach and attitude more open.
Our practice of established and experienced legal experts alongside eager youngsters is the perfect set-up for all clients wishing to receive encompassing and business savvy legal advice while providing the highest level of client service and attention to detail.
Is technology changing the way you interact with your clients, and the services you can provide them?
Being a part of the Deloitte legal network/global organisation gives us the ability to utilise a large number of IT and technology tools to make our work efficient. We are also able to offer some of those product to our clients.
For example, large scale document review /due diligence exercises are now both cheaper and faster thanks to IT and technology available to our network. Great emphasis was also put on simplifying and shortening repetitive reporting processes (e.g., monthly VAT reporting forms) so now we have a tool managed by legal and tax professionals enabling clients to submit their compliance reports within a matter of minutes.
Can you give us a practical example of how you have helped a client to add value to their business?
There are numerous examples of the improvement in the business strategies that our firm has provided to the clients. Due to the fact that our knowledge and experience are based on the Legal frameworks "in the making", we were able to directly impact questions and problems our clients have had in the past.
It is worth mentioning that I have been a part of a government appointed work group for amending the Serbian company law (April 2020). These amendments introduced a "stock options for LLC" mechanism in the Serbian Law framework, which mechanism are a great tool for Serbian-based IT start-ups.
Are clients looking for stability and strategic direction from their law firms – where do you see the firm in three years' time?
The size of the team, at eleven strong, puts us in the mid-size practice area for Serbia, allowing an unparalleled industry focus of our individual lawyers and their possibilities to specialise in niche legal fields. This gives us the capacity to render tailored legal services in line with the needs and high expectations of our clients.
Both stability and strategic direction are things our clients are looking for when addressing our firm. We can proudly say that our team provides seamless and outstanding support to any of the client's requests.
I would love to see our firm explore the not-so-recognized practice areas, keeping in touch with the latest market demands. This of course, with professional and clear focus, and our exceptionally open and honest relationship with clients.