Interview with:

Sébastien MABILE, Founding partner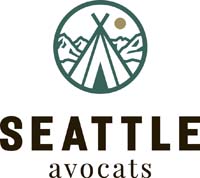 What do you see as the main points that differentiate Seattle Avocats from your competitors?
Our professional practice is much focused on litigation, so that we have a team of lawyers experienced in judicial combat and extra-judicial negotiations. This practice is enriched by the diversity of our professional backgrounds and skills, which we constantly cross-fertilize. Each case is thus followed by several partner lawyers in order to bring innovative solutions to the client.
Our involvement in the training of students at ESSEC, Sciences Po and the University of Aix-en-Provence, as well as our numerous publications in specialized journals, allows us to constantly keep abreast of doctrinal innovations.
Which practices do you see growing in the next 12 months? What are the drivers behind that?
In the field of environmental law, we believe that environmental criminal law will experience a significant increase due to, on the one hand, the very strong sensitivity of public opinion on these subjects and, on the other hand, the creation of specialized jurisdictions resulting from the law of December 24, 2020, to which we have actively contributed.
In the same sense, we believe that the issues of CSR, corporate accountability on social and environmental issues, under the impetus of draft regulations at the European level, will take on an important dimension.
In terms of the press, issues related to freedom of expression, in a context of strong criticism of social networks and business confidentiality, should also experience strong growth.
What's the main change you've made in the firm that will benefit clients?
Due to the strong growth of our activity, the main changes made for the benefit of our clients consisted in renewing and strengthening our team of lawyers. The public interest issues that we defend in our cases attract experienced lawyers from international law firms who wish to give more meaning to their professional practice. Our main strength lies in the quality of our team.
That is why the most important change in the last twelve months has been the recruitment of five new associates, all of whom have solid professional experience and unwavering dedication to the benefit of our clients.
Is technology changing the way you interact with your clients, and the services you can provide them?
We create tailor-made solutions. So if we use the latest innovations in terms of case law and legal research, our added value is above all based on the human aspect.
The Covid health crisis has required us to make increasing use of videoconferencing. However, this constraint has turned into a real opportunity.
New communication methods allow us to develop a close personal relationship with our clients, even on the far side of the world. These are major advances for the conduct of strategic and legal cases involving a strong confidence connection and strict confidentiality.
Our clients come to us above all because they share this humanistic and committed vision, whether in counseling or in litigation. We are increasingly seeing large groups looking for a lawyer capable of building a strategy with commitment that can lead them to a horizon of change or to overcome the new challenges that companies face in terms of criminal, reputational or environmental risks.
Can you give us a practical example of how you have helped a client to add value to their business?
We could cite many examples, both in the implementation of the legal strategy and in the integration of legal evolution in the company's business model as a tool for value creation.
I am referring in particular to how we developed for a major French industrial group an innovative method of addressing environmental criminal law issues within their supply chain, in order to avoid criminal prosecution. This is not simply this new movement of negotiated justice; it is a question of getting as close as possible to the company and its partners in order to pre-empt the criminal risk.
In the context of the fight against corruption, we have assisted two clients who wanted to make the moralization of their practices and the strong ethics set up at the heart of the company a real commercial asset.
These issues are particularly central today in the context of bidding or large international contracts.
Are clients looking for stability and strategic direction from their law firms – where do you see the firm in three years' time?
Our constant concern is to retain our clients and to control the growth of our activity. In this context, we prefer to broaden the fields of activity in which our clients are likely to consult us, rather than multiply our clientele in each of these fields. For example, an environmental NGO with which we work on environmental law issues may be assisted in a defamation suit by another partner specializing in press law.
In three years, we want to remain a firm on a human scale, responsive and accessible to all our clients, with a permanent team of experienced lawyers committed to social and environmental issues.