Interview with:

Promboon Sookatup, Senior Partner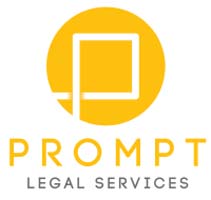 Partner, Promboon Sookatup, shares her view on the transformation plan of the firm towards the change in business environment
What do you see as the main points that differentiate PROMPT Legal Services from your competitors?
In the rapid and competitive environment, we believe clients are looking for professional who serves as workforce to help them grow their business more efficiently, not as a mere service provider but a companion. Bearing this in mind, PROMPT is established from a concept of "Your Friend for Business".
Being a friend means we grow relationship with clients on trust that roots from compassion for the clients and passion for the laws. We consult, and not merely complete the scope of service.
Being a friend means we are determined to serve clients to their 101% satisfaction. We work ahead to ensure that our services offer sustainable solutions that will keep the clients worry-free of legal obstacles so that the clients can invest their time fully to focus on building the business.
Which practices do you see growing in the next 12 months? What are the drivers behind that?
As corporate and business strategy has become more innovative, we expect a significant growth in Corporate and M&A practice. We also see a need that the scope of this practice must be expanded to the widest extent that may cross over with other practice areas as clients require more inclusive consultation.
What's the main change you've made in the firm that will benefit clients?
PROMPT is moving towards the path to become a law firm of the future. To enhance our service efficiency, we develop people along with technology. We develop a technology-based service to improve cost and time management and equip our lawyers with advanced skills that cannot be replaced by technology. We alliance with partners such as accounting firm and financial advisor which our lawyers work closely with. By this approach, we are confident that clients will receive optimum benefit from our services that worth their cost and time.
Is technology changing the way you interact with your clients, and the services you can provide them?
Technology allows clients to access to our services more conveniently. On the other hands, our lawyers are demanded to prepare themselves ready to respond to clients' need simultaneously in the most efficient way possible. Our firm makes sure that lawyers can access to resources and knowledge bank whenever required so that all responses provided to clients are precisive and fruitful.
Can you give us a practical example of how you have helped a client to add value to their business?
Traditionally, legal fees are cost that clients would not want to dispense. At PROMPT Legal Services, we care a lot about client's benefit from using our services. We assist the clients in outlining services they need and that worth the fees. It is important for us that our services help the clients minimizing their legal risk and/or lessen unnecessary cost of business.
Are clients looking for stability and strategic direction from their law firms – where do you see the firm in three years' time?
According to our firm's philosophy of being "Your Friend for Business", it is important for us to build a stable and sustainable relationship with our clients. Along with the growth of our clients, we commit to build our team to be able to continue support for clients. In this regard, our firm establishes a training centre "PROMPT Academy" which arranges necessary trainings and workshops in legal knowledge and soft skills for our lawyers. With this approach, we hope that the three years' time our firm will be among the top law firm that law graduates want to work with and that we will have a strong team to provide professional legal services with compassion for the clients and passion for the law.