Interview with:

Professor Przemysław Drapała, PhD , Radca prawny (Attorney-at-law), Managing Partner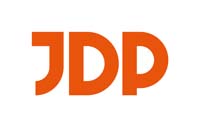 JDP's Partner Prof. Przemysław Drapała on future perspectives and how the firm turns challenges into successes
What do you see as the main points that differentiate JDP Drapała & Partners  from your competitors?
We are an expert independent law firm focusing on a few selected fields of expertise, in which we provide legal counselling and legal representation of the highest quality. Expertise and experience in these areas allow us to achieve tangible results for our clients. In addition to litigation, construction and infrastructure investment projects, we successfully advise on M&A transactions, real estate matters and public procurement. Within these practices we combine over 15 years of experience with expertise, and therefore more and more foreign clients choose our law firm instead of international brands.
Which practices do you see growing in the next 12 months? What are the drivers behind that?
We have already been observing a gradual growth in litigation & arbitration and M&A. Disturbances to the economy and trading caused by the pandemic have contributed to a larger number of disputes between companies (including disputes with public employers in Poland) and take-overs in some industries. We have also been observing greater dynamics in the real estate practice thanks to an increased activity of investors.
What's the main change you've made in the firm that will benefit clients?
Our experts hold free (online) seminars on most recent or precedent-setting issues in respective industries. A large number of our clients attend these seminars, and the feedback that we receive is very positive.
Is technology changing the way you interact with your clients, and the services you can provide them?
From the very beginning of our activity we have been using new technologies to gather legal expertise and experience and to communicate with our clients who appreciate this approach.
Can you give us a practical example of how you have helped a client to add value to their business?
We represented a consortium (consisting of the largest construction company operating on the Polish market and one of the leading technology suppliers in Europe) in negotiations with a Polish public employer regarding claims for reimbursement for additional costs in one of the energy projects in Poland. As the negotiations did not bring the expected results, in November 2020 on behalf of the consortium we filed a lawsuit with a Polish court. Four months later, having reviewed the lawsuit, the public employer decided to make a settlement agreement under which it paid the consortium over EUR 25 million (information is publicly known).
Are clients looking for stability and strategic direction from their law firms – where do you see the firm in three years' time?
In the next three years we want to strengthen our leading position in the selected fields of expertise. We see a great potential to further develop these practices.