Interview with:

Nikolas Sjöberg, Head of M&A Legal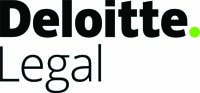 What do you see as the main points that differentiate Deloitte Legal from your competitors?
We are able to provide our clients with holistic integrated M&A services that is not limited only to a single stream. We collaborate with other Deloitte professionals in tax, consulting, risk and financial advisory to guide our clients through challenges in a coordinated way around the world. We are truly able to provide one-stop M&A services beyond the legal box.
We have a global reach and we are able to assist clients in cross-border deals in a streamlined fashion around the world making it easy and cost-efficient for our clients to manage.
Our multi-disciplinary, tech-enabled legal approach allows Deloitte Legal to address legal questions not just in the abstract isolated way but with a holistic understanding of what the client organization is trying to achieve.
We expand our knowledge about our clients, the industries they operate in, their regulatory and legislative environments around the world to bring more to the table and provide the best possible legal advise to clients.
Our professionals provide tailored and multidisciplinary solutions for demanding projects and complex domestic and cross-border international transactions.
Which practices do you see growing in the next 12 months? What are the drivers behind that?
We are seeing and expecting growth especially in our legal M&A team. Our firm is explicitly focusing on expanding and strengthening our legal M&A team.
What's the main change you've made in the firm that will benefit clients?
I was recruited in fall of 2018 to build develop the legal M&A advisory services at Deloitte Legal in Finland that we are offering to our clients today. We are seeing great results in the market as Deloitte has during the past two years been seen in significant transactions also on the Finnish legal market.
Is technology changing the way you interact with your clients, and the services you can provide them?
We do leverage on leading technologies to deliver efficient and transparent support where considered advantageous, e.g. in case of routine work.
Can you give us a practical example of how you have helped a client to add value to their business?
We have successfully negotiated complex multidisciplinary and multijurisdictional deals on behalf of our clients.
Are clients looking for stability and strategic direction from their law firms – where do you see the firm in three years' time?
I strongly believe that clients are already expecting stability and strategic direction from their legal representatives. High competence in the regulatory and all legal aspects is a must. Going beyond that by providing our clients with strategic advise, pragmatic solutions, industry knowledge, network and experience is where we start to generate added value to our clients and that is our ultimate goal.
In the coming years, our M&A legal team will continue to develop and expand further strengthening the services we are able to provide to our clients. Market demand for integrated multidisciplinary and technology enabled M&A services will grow.