Interview with:

Mehmet Kemal Serdengeçti, Partner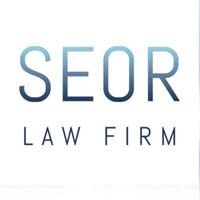 SEOR Law Firm Partner Mehmet Kemal Serdengecti explains how SEOR Law Firm assists and prioritises its clients in the Turkish market and economy while envisioning the firm's future in this dynamic legal market.
What do you see as the main points that differentiate [law firm name] from your competitors?
Based on the significant work and know-how we have accumulated in the leading law firms of this jurisdiction as well as our international experience in foreign jurisdictions we have established SEOR Law Firm.
Majority of our lawyers have an experience of ten to twenty years in their respective areas of law. This ensures that all matters are handled directly by a senior lawyer. This also supports the hard-working and dynamic culture we have in the office.
These senior lawyers are supported by a group of talented and well-educated colleagues most of whom have started practicing law either in SEOR Law Firm or with one of the Partners of the firm in their previous engagements. These long-term relations greatly contribute to our efficiency and work quality.
Our inter-continental academic and professional backgrounds combined with the deep knowledge of local legislation and practice allows us to provide tailored and client-oriented solutions to our clients which satisfy their business priorities while adhering to the relevant legislation of this jurisdiction. We absolutely prioritize partner involvement at every step so that understanding a client's needs can be realized in the most complete and effective manner, because we believe a legal counsel should provide visionary insight to client's needs and that the client is provided with the most cost and business sensitive response to any given issue.
Which practices do you see growing in the next 12 months? What are the drivers behind that?
Although there are fluctuations in economic developments in Turkey, we observed a positive inclination in our M&A deal counts in the year of 2019 and depending on the severity and length of the impact of COVID-19 on the global and national level, this trend may continue albeit on a slower scale than previously anticipated as we are seeing an interest for more transactions also based on financial stimulus provided by major economies. Turkey has gone through several economic crises in the past decades, which were usually followed by several years of stability and recovery during which a lot of investment opportunities have materialized. We hope to see such a financial environment after the impact of the pandemic diminishes.
As we have completed the compliance projects and data controllers registry of our clients, personal data issues are still growing as the Government starts taking global approach on personal data with the decisions regarding the authorization of the Authority for the cross border data transfers of Amazon Turkey and TEB Arval. This new approach of the Authority on globalization shows that the conditions for cross border data transfer will likely be eased and new applications for such transfers may be approved. The statements of the Government further support the approach on the free flow of the data. We are well prepared for additional work in this area based on the numerous data protection compliance matters where we have effectively served our clients based on tailor-made programs depending on their needs.
As per the global developments, the response of global economy to the COVID-19 pandemic and its impact on the legal issues to be raised especially with respect to employment law matters and contract enforceability and execution processes will definitely impact our practices for the next 12 months. The impact of COVID-19 on employment law and corporate governance included various new legislation and amendments to existing schemes on unpaid leaves, short-term working allowance and suspension of employment contracts among others. As working from home starts to become more permanent in our work lives, the Communiqué on Remote Work aims to set new rules for remote working, yet more regulations will still be needed to clearly define the legal framework for this new reality. During this period we may be faced with new legal challenges which could also have an impact on dispute related matters and a more active role may need to be required from lawyers in resolving the various issues to be raised due to the impact of this pandemic. Since Turkey is one of the important consumer markets, and based on the developments a more robust e-commerce sector and practice may also emerge in this time period and we aim to be ready to encounter such developments.
What's the main change you've made in the firm that will benefit clients?
The main change that our practice has been utilizing has been the increased use of technology and remote access solutions that are being applied in order to provide a faster and more cost-effective service to the needs of our clients. As a relatively new firm in the jurisdiction, we have utilized the technological advancements of our era to our business model and practice and are seeing the net results of this approach in the response and feedback that we receive from our clients.
The other main change implemented relates to the proactive approach we have taken with respect to the newly emerging legal matters in this jurisdiction especially but not limited to data protection related matters where we have both informed our clients on any updates to the relevant legislation so that our clients remain on top of their game in planning their compliance structuring as well as taking our clients through the necessary processes and procedures by frequently meeting with them to inform them of the new legislative matters and the implementation thereof relating to their practice. Our aim is to increase such proactive methods in order for our clients to always be able to stay ahead of the curve.
Is technology changing the way you interact with your clients, and the services you can provide them?
Naturally, our primary source of communication with the client includes conference calls, video-calls and emails. COVID-19 has also increased the importance of using such technology in our daily business course as face-to-face meetings became harder and less frequent to pursue. We believe that this trend will continue to grow and become a daily part of our new business life in post Covid era since it helps us to give a quick response to our clients' needs and yields more efficient use of our time for the benefit of our clients. In addition to these conventional technology resources, we include information updates or client alerts on our website or emails specifically tailored to the relevant sectors of our clients. Depending on the size of the project, we may also utilize Slack or Whatsapp groups internally with our clients.
As per data security concerns, we prioritize our client's confidentiality, therefore we do not outsource our database but keep the physical folders and physical hardware within the firm only. We regularly apply leakage tests and take precautions at the highest level to ensure effective storage and safekeeping of our clients' information.
Following the legislative improvements and infrastructure investments of the government in the past few years, we are now able to perform a number of filings instantly and from our office. These include opening lawsuits, preparing executions proceedings, making applications to governmental bodies among others.
Thanks to the recently enacted requirement for opening websites and publishing company information as well as the new Central Registration System of the Ministry of Commerce among others, we are now able to obtain much more information about Turkish companies from online sources which allows us to conduct an initial due diligence for our client's potential investments.
In addition, our team is keen on following the technology updates in the field of legal practice, commonly known as legal-technology, specifically use of AI for data security and smart contract purposes. Although these subjects are growing rather rapidly in international jurisdictions, we are consistently following the developments and potential inclusion opportunities of such advancements for our practice.
Can you give us a practical example of how you have helped a client to add value to their business?
Our approach is to understand the business priorities and demands of our clients in order to proactively find legal solutions that will satisfy their business needs while also being compliant with the legal requirements set forth in this jurisdiction. Therefore, we aim to combine a detailed understanding of the ever-changing regulatory environment in Turkey with the global business requirements of our predominantly international clients to effectively find the required solutions to promote the relevant businesses in the Turkish market.
The majority of our international clients continue working with SEOR Law Firm on a retainer basis after entering into the Turkish market following their acquisition of a local company as we continue assisting them on a variety of matters including the employment law issues faced, corporate housekeeping matters and various contractual matters and disputes that the client may face operating the local entity on a day-to-day basis. Our proactive and business minded approach provides our clients to continue with us following receiving our services on the relevant M&A transactions and the longevity of the majority of our clients demonstrate that our solution-based approach is positively considered by our clientele.
A practical example could be related to post-Closing of M&A transactions. In a number of M&A deals we have seen that the terms of the SPA/SHA are fiercely negotiated by the transaction teams and then to a large extent set aside after the Closing. Especially in joint venture establishments this could easily lead to invalidity or unenforceability of many significant provisions and mechanisms much carefully designed. While it is necessary and natural to move away from the negotiation mode and enter into the partnership atmosphere, we find that the post-Closing guidelines / To-Do lists both help on the completion of the implementation procedures and protection of our clients' rights related to the post-Closing period.
Are clients looking for stability and strategic direction from their law firms – where do you see the firm in three years' time?
Given the economic fluctuations and the legislative upheavals that have characterized the last couple of years in this jurisdiction, it is vital for clients to seek stability from their law firms in the quality, reliability and effectiveness of the advice that they receive. Such advice must always take the business priorities and strategies of the clients front and center. The strategic direction to be provided by law firms will certainly increase and have a higher value as the business environment in Turkey grows in line with the global business approach and legal firms are no longer viewed as last minute problem solvers rather than active advisors in shaping and guiding the business incentives and methods of its clients.
As SEOR Law Firm, we aim to conservatively grow in our main practice areas of corporate, M&A, competition and commercial dispute resolution and satisfy the needs of our international and local clients in the growing business climate of Turkey. In addition to such core practice areas, we are envisioning to increase our presence in the fields of data protection, real estate, employment, defense industry and technology related fields. The legislative developments in this jurisdiction will also guide us on where we should employ our resources and further develop our services to meet the newly acquired demands based on such developments. The legal response to the COVID-19 pandemic and the various novel issues that it will raise on the corporate climate of our jurisdiction and its global impact will also be at the forefront of the issues that will need to be addressed by the legal actors in our sector.