Interview with:

Khaled El Shalakany, Managing Partner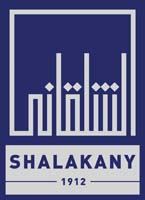 What has been your greatest achievement, in a professional and personal capability?
Professionally, the nurturing of our Firm's relaxed yet professionally responsible organizational culture. Personally, the active participation in the 2011 Egyptian Revolution and the establishment of the first NGO in the Middle East  promoting mediation for resolution of business disputes.
What do you do differently from your peers in the industry?
We are adamant in our application of team work across the board. We ensure that all our young lawyers deal with clients. We have internal and external on-going training programs. We pay back to society through our pro bono work and several university student mooting competitions that we organize annually.
What advice would you give to your younger self?
I am currently studying Egyptology at the University of Manchester. It is a fascinating subject. I would have liked to have started my studies many years ago.
Can you give me a practical example of how helped a client add value to the business?
I was very much involved along with Emaar's General Counsel, Mr. Ayman Hamdy, in the Emaar acquisition of full ownership of Emaar Egypt many years ago. I think this successful transaction helped the Emaar Properties Group achieve great success in developing its business in Egypt.
Within your sector, what do you think will be the biggest challenge for clients over the next 12 months?
I believe we are facing a brave new world with the communications and internet revolution. The rate of change will continue to accelerate. I think clients must adapt their operations and outlook to keep pace, otherwise they will face serious problems. If we focus on the next 12 months, clients in Egypt should ensure that they stay up to date with the ever-changing legislative landscape.