Interview with:

Jörg Kilchmann, KPMG Switzerland Legal Partner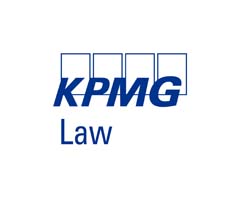 What do you see as the main points that differentiate KPMG Global Legal Services from your competitors?
Our deep industry expertise and an integrated approach to dealing with client requirements. This is linked to KPMG's structure and network. We collaborate closely with our colleagues from Tax, Advisory and Audit to leverage wider KPMG expertise to provide business-oriented legal solutions that tackle complex client issues. We are an integrated global legal services provider, working seamlessly with businesses seeking local and multijurisdictional legal counsel.
Our people are not "just" legal experts who state facts, but they are capable of managing projects and supporting our clients with regard to their business in general.
Which practices do you see growing in the next 12 months? What are the drivers behind that?
Growth areas will be Employment / Immigration, M&A and Legal Transformation. In all three areas, we are experiencing a strong demand in the market for comprehensive advice. In an increasingly globalized economy, many corporations operating internationally have a growing mobile labor force. These employees travel around the globe for business reasons and are subject to taxation, social security, employment and immigration regulations.
In the area of M&A, clients are looking for a partner that can offer many services such as Deal Advisory, Strategy, Transaction Services, Tax, Legal etc. with a single point of contact. At KPMG, all Deal Advisory – teams collaborate to the benefit of the project and the client. Legal Transformation – which translates to the use of technology and the introduction of automated processes – will keep everybody awake in the legal business over the upcoming years. Our profession and therefore our partners on the client side will be heavily influenced by the "digital revolution".
What's the main change you've made in the firm that will benefit clients?
Fostering the global network, a strong focus on technology and people development. I can only outline again the benefits of a global network and innovative technology. It is very convenient if you have a single point of contact who can manage cross-border issues and guarantee comprehensive, quality delivery. Technology is here to stay. So we must adapt and make the best use of it.
In addition, we invest in professionals who are business savvy and good at designing processes. This way our clients get an inspiring sparring partner who is able to bring holistic solutions and add value – and not just answer questions.
Is technology changing the way you interact with your clients, and the services you can provide them?
Technology changes how we work, how we perform our services and, ultimately, how we meet our clients' needs. One of these changes could be a platform that supports collaboration, for instance. A platform of this nature facilitates more efficient in-house cooperation between auditors, tax advisors and business consultants as they work on a joint project. At the same time, it also gives clients the opportunity to contribute to the project from outside the firm and be directly involved in document preparation.
This necessitates a corresponding change to the profile of employees working in legal advisory services: In future, they won't only need to have the requisite legal expertise but the right technological know-how as well. Digitalization also presents new problems in the area of compliance, with data protection being extremely relevant in this regard.
Can you give us a practical example of how you have helped a client to add value to their business?
Sure, recently we were entrusted with implementing a legal reorganization for a pharmaceutical group, involving all its European subsidiaries (located in ten jurisdictions). The client didn't have much experience with regard to Swiss law, nor did it have sufficient resources to handle such a major project in the various jurisdictions concerned.
Besides preparing and coordinating the actual share capital increase process in Switzerland, the legal team prepared and closely monitored an action plan as well as coordinated the actions to be taken by our foreign colleagues from the Global Legal Services Network in the various European jurisdictions concerned. A single point of contact was set up on both KPMG side and the client's side. As the project also had significant financial and tax implications, our Swiss legal team also coordinated the services of the Audit and Tax teams. Our team further coordinated the regulatory aspects of such a reorganization with the client's Compliance department.
As you can imagine, all of this is a lot work with many stakeholders involved. Our legal team successfully managed the project all the way to a timely completion and further followed up on the post-closing actions that needed to be carried out in the different jurisdictions involved, thereby bringing value to our client.
Are clients looking for stability and strategic direction from their law firms – where do you see the firm in three year's time?
The next few years will bring greater segmentation in the legal advisory business – with large-volume business offering a high degree of automation potential, on the one hand, and specialized business requiring human thinking, on the other. Plus, some market players will bring out software-based tools that can answer certain questions and therefore eliminate the need to consult a lawyer.
Apart from the digitalization I already mentioned, we also see our clients needing cross-border advisory services and wanting a holistic approach that extends beyond the mere clarification of legal issues. With more than 1,650 lawyers in 75 countries, collaboration with other KPMG teams and our employees' project management expertise, we are able to cover these needs extremely well.