Interview with:

Joseph Courand, Managing Partner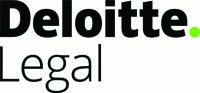 What do you see as the main points that differentiate deloitte legal in Chile from your competitors?
Having a network of more than 1,800 legal professionals present in over 75 countries is our main asset and clearly it differentiate us from our competitors. Our global footprint facilitates seamless client service across borders. Our clients appreciate having a single point of contact to handle all legal issues they may face in different jurisdictions. Serving the Chilean market for more than 90, we understand business in Chile.