Interview with:

Joe Nathan P. Tenefrancia, Managing Partner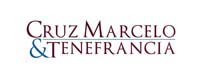 Managing Partner, Joe Nathan P. Tenefrancia explains how the firm is adapting to clients' changing needs
What do you see as the main points that differentiate CRUZ MARCELO & TENEFRANCIA from your competitors?
 As a top tier full-service firm, Cruz Marcelo & Tenefrancia's multi-disciplinary practice covers all aspects of our clients' requirements while managing costs. Aside from addressing our clients' requests promptly, we ensure that the advice is specifically tailored to the intricacies of the client's business. Our firm's team-based approach assures the client that multiple perspectives are taken into consideration, blending established strategies and innovative solutions.  
Which practices do you see growing in the next 12 months? What are the drivers behind that?
 The COVID-19 pandemic has encouraged the growth of e-commerce in all levels. Opportunities to respond to the current needs of consumers using digital solutions, including financial technology, will attract investments and develop the industry, including related areas, such as trade and logistics. 
 Economic drivers, such as tourism and retail, will likely take a back seat as the energy, natural resources, and health sectors grow.  
 We also anticipate that businesses will likely require assistance for rehabilitation or corporate restructuring, as well as well as for labor and employment matters, to respond to the changes that the pandemic has brought.  
 What's the main change you've made in the firm that will benefit clients?
 Most recently, our firm has fully adjusted to a digital setup that allows our lawyers and support staff to continue providing quality service while at home or working remotely and with special consideration to keeping our work secure and our personnel safe and healthy. We have also conducted trainings and seminars to ensure that our lawyers are prepared for the new online court and government agency procedures.  
 We are confident that our firm will continue to adapt to these changes without compromising our excellent service or the health of our personnel.     
Is technology changing the way you interact with your clients, and the services you can provide them?
 The shift to a digital ecosystem has enabled our firm to work more efficiently without sacrificing quality and safety. Preparation of contracts and applications are automated as much as possible. Documents received are immediately scanned and made available to the concerned teams. Various digital tools and applications are available to our lawyers and staff to ensure that communication, coordination, and collaboration are unhindered. 
Can you give us a practical example of how you have helped a client to add value to their business?
 We have advised clients regarding setting up their business and ensuring that their business ventures, including applications for permits, are cost-effective and done in a timely manner, with little to no delay, notwithstanding that many government offices which issue these permits have limited operations due to the pandemic. We have also advised clients regarding their proposed entry to the Philippine market, by giving them innovative options that consider their business plans and objectives.  In collaboration with The Legal 500, we recently hosted a webinar entitled "The Shift To Digital: E-Commerce In The New Normal" to provide our clients with a legal toolkit on how they may make the leap to the digital environment while watching out for potential legal issues. 
Are clients looking for stability and strategic direction from their law firms – where do you see the firm in three years' time?
 Our relationship with our clients allows us to understand their objectives and goals and respond accordingly. They appreciate the institutional knowledge of their accounts and seek our views on the direction that they wish to take.  
 We see our firm continuing to be at the forefront of legal developments and innovations in the Philippines and in the Asia Pacific region. We will strive to maintain the quality of our work while staying ahead of the curve in the dynamic legal landscape.