Interview with:

Ingrid Y. Chen, Partner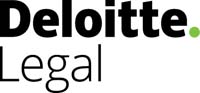 What do you see as the main points that differentiate [law firm name] from your competitors?
As part of the Deloitte Legal global network that spreads across 81 countries and regions with more than 2200 legal professionals around the world, DTT Attorneys-at-Law (DTT) has more resources than local law firms to offer cross-regional legal services. Our firm also collaborates closely with other Deloitte professionals in Tax, Audit and Assurance, Financial Advisory, Risk Advisory and Consulting, capable to provide a "one-stop service" with comprehensive solution for our clients. In addition, with our knowledge and experience on industries and business transactions, we are able to have a better grasp of the clients' point of view and understand their needs in order to provide feasible legal solutions to support their business and decision-making.
Which practices do you see growing in the next 12 months? What are the drivers behind that?
With Fintech, securities token offerings (STOs) and other finance-related services becoming more restrictive around the world, we anticipate that the practice of Banking and Finance would be more challenging and widespread in the next 12 months. Furthermore, due to economic substance acts executed in tax havens and the Taiwan investment policy of repatriated offshore funds act announced recently by the government, there could be a substantial growth in the investment, e.g., renewable energy, in Taiwan. As a consequence, the practice of Projects and Energy may experience a significant increase correspondingly
What's the main change you've made in the firm that will benefit clients?
We have incorporated changes and modified our approach with regard to the fast-evolving environment in the banking and finance sectors. Recently, we have started to offer legal services in the fields of Fintech, internet bank only, start-up related matters.
Is technology changing the way you interact with your clients, and the services you can provide them?
Technology indeed brings about a whole new transforming era where the companies are facing heightened regulatory scrutiny, increasing workload as well as accelerating technological advancements. To help clients navigate such transformative environment, Deloitte Legal announced the launch of Legal Management Consulting, a new approach that builds on legal and management consultancy, as well as risk advisory services, which roughly consists services of GC Lab, Technology Roadmap, Contracting Technology, Document Review Technology, Legal Risk Management, Sourcing Framework and Legal Managed Services. Being a member firm of the Deloitte Global, DTT is privileged to leverage resources from such network and liaise with other member firms to support our clients across the jurisdictions and markets.
Can you give us a practical example of how you have helped a client to add value to their business?
DTT assisted a client in privatizing a Taiwan emerging stock market company. After the privatization, the company spun off and successfully listed in Hong Kong, with a bigger fundraising platform, hence receiving a better valuation.
Are clients looking for stability and strategic direction from their law firms – where do you see the firm in three years' time?
Clients certainly desire stability and strategic direction from their law firms, which is precisely why DTT is committed to our clients by treating them as partners and providing them with higher quality services.
We fully expect to continue to integrate the global resources of the Deloitte Legal network and increase market share through comprehensive services, including consulting and tax services, over the next three years.