Interview with:

Francisco Uria, Senior Partner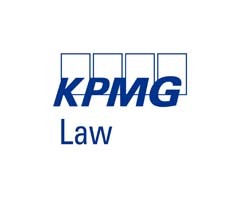 KPMG abogados is on the threshold of a new era in which our professionals will form part of multidisciplinary teams offering our clients solutions to complex problems, sharing tools and platforms with them in order to make our communications easier and more secure. Being multidisciplinary, global and IT-evolved is our key strategy.
What do you see as the main points that differentiate kpmg abogados from your competitors?
"KPMG-abogados" is different from other law firms as we are part of a global, multidisciplinary services firm such as KPMG. This gives us the possibility to work with many other advisory and audit professionals who contribute relevant expertise in different fields, and the capability to use the most advanced technology.
As a legal firm within the "Big Four" we have brought on board many highly-ranked professionals from the different and most prestigious lawyers´ rankings (Chambers, Legal500, Best Lawyers, IFRL1000, etc.). This combination of quality, multidisciplinary approach and being highly IT-based is quite unique.
Which practices do you see growing in the next 12 months? What are the drivers behind that?
The Spanish economy is recovering quite rapidly from the last crisis, with growth and employment showing a very positive trend in recent years. This has attracted additional interest in our economy from global investors. Areas related to M&A and transactions (including real estate) are the beneficiaries of this drive. I would also add that legal activity concerning regulatory implementation, especially in the financial sector (MIFID II, GDPR, PSD2 or PRIIPS), remains strong.
The activity surrounding Brexit has also been growing in recent months, with UK-based companies seeking different location alternatives, and Spanish companies established or with relevant activity in the UK wanting to gain a better understanding of the potential situations they are going to face in the coming years.
What's the main change you've made in the firm that will benefit clients?
One of the effects of the last crisis has been clients' sensitivity to costs. This is something that it is not going to change (at least dramatically) in the near future, so we have to adapt to a situation in which prices are going to be low compared with traditional standards.
We need to be more efficient in order to be able to provide high quality legal services at a moderate cost while also protecting our profitability and ensuring proper remuneration for our professionals. There is no doubt that technology is the only way to make this happen.
Is technology changing the way you interact with your clients, and the services you can provide them?
The change is already here. We are working to offer our clients shared tools and platforms in order to make our combined work more efficient and more secure. We are investing heavily in making this a reality for our clients.
Can you give us a practical example of how you have helped a client to add value to their business?
We prefer not to talk about individual clients or proposals but, generally speaking, I think that in the main regulatory implementation projects in which we have being participating over the last two years (MIFID II, GDPR, PSD2, PRIIPS or IDD) we have been able to help our clients in their strategic reflection, providing legal advice on the interpretation of new rules and helping them to effectively change their internal governance, systems and processes using a multidisciplinary team of lawyers and advisors.
I think those projects are a good illustration of the kind of complex projects we are equipped to deal with.
Are clients looking for stability and strategic direction from their law firms – where do you see the firm in three years' time?
In nearly all kinds of legal work there is a prior need for strategic reflection on the new regulatory aspects that are going to affect your business model, your profitability, the way in which clients will perceive you, the position you will occupy in the marketplace and your ability to compete with new entities (i.e. fintech or bigtech).
Data & analytics will be crucial to being in a position to provide sophisticated analysis and predictability to our clients, both in terms of customer behavior or future judicial decisions. I see KPMG as a multidisciplinary, global firm able to provide solutions to our clients by combining different perspectives, including tax and legal, and supported by technological capabilities we are only beginning to know.