Interview with:

Dr. Bálint Tóásó MSc LLM, Managing Partner, Hungary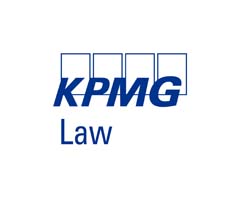 What do you see as the main points that differentiate kpmg legal from your competitors?
We provide solutions to complex business problems hand in hand with our tax, accounting and business advisory colleagues. Furthermore, we have a unique legal network of 1,650+ lawyers in 75 countries. Not even the biggest law firms provide that breadth of geographical coverage.
We are not just a traditional international law firm – beyond excelling in the old-fashioned legal fields, be it corporate, M&A, real estate, employment law or banking, we want to go further. We combine local knowledge with the insight of the practitioners and advisors of our diverse professional network of 200,000 excellent people worldwide so that we can meet our clients' transformed expectations. No question, markets are changing and expectations are transforming.
Which practices do you see growing in the next 12 months? What are the drivers behind that?
We are living in interesting times and we see a lot of opportunities out there in the market. We have a strong belief that a heavy workload of assignments triggered by GDPR will stay with us for the next 12-18 months. We equally see rapid growth of our labour law and mobility services, whereas our litigation practice also gains momentum.
M&A and competition law are priority topics for us and we are highly dedicated to increase our market share. In addition, we keep strong focus on techlaw and legal innovation.
What's the main change you've made in the firm that will benefit clients?
We approach legal problems in a completely unconventional way. Our team is not just a group of well-trained lawyers, it's a strong mix of cross functional experts.
To give you an example: long lasting joint venture disputes are one of the most challenging litigations mandates you may ever be assigned. Parties are deadlocked for years, they are driven by fury and anger and even C-level professionals might act irrational.
To succeed in a dispute like this, you need to understand human nature first. These disputes are usually not just about law and financials, but more about personal feelings and perceptions. Our team has lawyers who are equally trained in psychology and we shape our legal strategy along the lines of our behavioral expectations.
Is technology changing the way you interact with your clients, and the services you can provide them?
Technology is changing everything; why would one think that the legal industry could stay away? The question is rather how and when. Can you imagine that the first YouTube video was uploaded just 13 years ago?
And now, web meetings, Skype, video calls, webinars, and online trainings are gaining more ground and replacing the traditional way of human interaction. Still, certain segments of legal counseling are highly personal and non-commodity businesses.
These segments are trust businesses, as we like to say. Naturally, there are services that are rather commodity type of services. These will be heavily affected by disruptors, indeed. The transformation of the trust business part will also be reinforced, yet it will not share the same destiny as the low-added value, repetitive commodity services.
A large number of smart tools and work streams are there to help our clients, and we are also working on our own developed solutions, e.g. for GDPR.
Our Global Legal Services practice is backed by KPMG's cutting-edge technology and we are continuously finding ways to use this technology to enhance our client experience – saving clients time and money and increasing the efficiency in how we deliver legal services to them.
KPMG legal professionals leverage the latest in enterprise technologies including cloud-based collaboration and artificial intelligence to help deliver client focused legal strategies.
Can you give us a practical example of how you have helped a client to add value to their business?
Just to name two: GDPR and litigation/dispute resolution.
GDPR: many companies look at GDPR as a 'tick the box' and a 'must pay the price' exercise. However, we have been working with excellent clients who approached GDPR differently. Beyond going through the regular GAP-Action Plan-Implementation triangle, we've helped clients improve their business processes, identify hidden incremental risks and shape organizational development plans.
Litigation: In joint venture disputes, clients usually do not know what they actually want: revenge, money, exit, buy-out, settlement? Winning a litigation case in a complex joint venture matter is great, but usually it is not the ultimate goal, it is only a tool.
We have had complex mandates where the number of initiated proceedings exceeded 20. In such a complex situation, first you need to help your client in defining the ultimate goal and shape the strategy that will get you there.
In these mandates we act not just as legal advisors, our role is much more complex. Clients are very thankful when you help them to finally resolve five years' deadlock.
Are clients looking for stability and strategic direction from their law firms – where do you see the firm in three year's time?
For stability, sure, but they also want you to be up to date and to be able to adopt your strategy to their business needs. You can't just follow them, instead you need to think together with them. Having said that, you also need to have a solid strategy, a visionary understanding where the market is going, and an appreciation for the client's needs in three years.
Our formula is very simple: we have both qualitative and quantitative goals. Quality goes first. We constantly strive to maintain and develop skills that clients admire and need. We are open to technology driven solutions and equally would like to further define ourselves on traditional fields.
We have high quality expectations towards ourselves, our job and the way we act. The latter, we call integrity being a key element in KPMG's success throughout the globe.
As far as quantitative indicators are concerned, we would like to be among the ten biggest law firms in Hungary, both in terms of size and revenue. Knowing that we just started two years ago, this is going to be an interesting and challenging journey.
Yet, we have a very strong belief in our fundaments, in our KPMG brand and network, and in our excellent team and outstanding people.