Interview with:

DMYTRO SYROTA, SDM PARTNERS LAW FIRM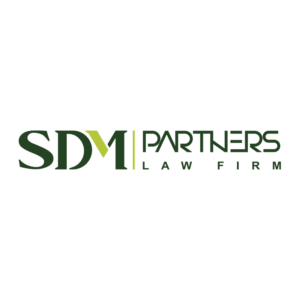 SDM Partners LLC
What do you see as the main points that differentiate [law firm name] from your competitors?
SDM Partners Law Firm main differentiation points are:
Speed without compromising the quality, proactivity and fast resultativity;
Methodology of delivering a legal product. Our team prepares the product as comfortable as possible and in the most understandable business language;
Wide use of IT-solutions for customer service, online platforms, collaborative applications;
Flexibility in terms of geographic delivery of services (remotely, at the client's office, abroad etc.)
Ability to manage international projectsg. projects that include different jurisdictions
Which practices do you see growing in the next 12 months? What are the drivers behind that?
Currently, there are many changes and all of them are caused by the latest legal changes in Ukraine in connection with the war. These changes have particularly affected the following practices:
Damages compensation caused by the attack of the russian federation. SDM Partners Law Firm is taking part in the courts, with the main on international corporations;
The vast growth has been observed in labor law practice, mainly in the context of relation caused by mass immigration of people abroad or internal displacement on the territory of Ukraine.
Another important part of labor law covers all issues related to military services, such as mobilization, the consequences of which the company must take into account when its employees are mobilized.
Restructuring of the company's staff – dismissal, hiring, relocation (methods and forms of registration of labor documents).
Commercial law has also grown in areas such as logistics, warehouse management, re-signing various contracts, supply scheme
The practice of business relocation outside Ukraine and all related issued has grown.
M&A and investment practices has fallen, nevertheless we are happy that there are still some investment projects in Ukraine.
What's the main change you've made in the firm that will benefit clients?
SDM Partners Law Firm has implemented various IT-solutions and the ability to serve the client all over the world. Both our lawyers and clients, regardless of where they are in Ukraine or abroad, can cooperate and achieve maximum results. We also showed price loyalty to our customers by providing discounts, preferential forms of payment, installments, etc., due to the current difficult financial situation.
Is technology changing the way you interact with your clients, and the services you can provide them?
Technology started to have a very strong influence since Covid restrictions. Prior, clients were skeptical regarding IT-solutions, and preferred traditional methods of communication and paper-communication. Covid forced the introduction of certain technologies in terms of electronic document management, and in the case of the war, it further strengthened these points. The role of online communications has increased greatly, the need for face-to-face meetings has sharply decreased.
Can you give us a practical example of how you have helped a client to add value to their business?
In addition to regular consultations, we provide such a service as "lawyer on demand". If our client needs in house lawyer on a permanent basis for a specific project, we offer one of our lawyer for specific period of time.
Are clients looking for stability and strategic direction from their law firms – where do you see the firm in three years' time?
It is important for the client that law firms not only indicate strategic, but also tactical decisions.
Today, clients do not appreciate lawyers who ask additional questions. The client sets a task, and the lawyer must clearly answer simply understandably and achieve the goal. When a lawyer gives advice and gives a choice to a client, in such a way that the client should analyse as much as possible, it is not perceived well by the client. The law firm is expected to have a clear, understandable solution/solutions from which the client can choose. And these can be both tactical decisions or deep strategic decisions. What we observe is the need in lawyers to be business initiative, understand the responsibilities and integrate into business processes (ease, rather than complicate it).
We hope for the end of the war and the victory of Ukraine as soon as possible, after which we are confident that there will be serious investments in the Ukrainian economy, in a variety of areas, and our company is already giving a platform to provide maximum support for such an investment boom that awaits Ukraine, and we hope that this will contribute to our firm's leading positions in the top legal market.