Interview with:

Cynthia Calligaro, Legal Director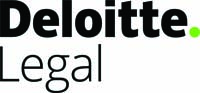 What do you see as the main points that differentiate Deloitte Legal Argentina from your competitors?
From Deloitte Legal Argentina our main difference comes from having a perspective that is global, yet grounded and offering solutions that are pioneering but pragmatic. Deloitte Legal´s network in over 80 local practices –with more than 2,500 legal professionals worldwide- allow us to cover four major disciplines: Corporate & M&A, Commercial Law (which includes Tax Controversy), Employment Law and Legal Management Consulting.
Despite such disciplines may be covered by most Law Firms, Deloitte Legal Argentina offers an array of globally integrated services to deliver multinational legal solutions.
Which practices do you see growing in the next 12 months? What are the drivers behind that?
The legal world is transforming and a changing world requires a new approach to law. Legal Management Consulting (LMC) our top priority and we started to work on this several years ago as we think is what comes next. Legal Management Consulting is a new approach and a new discipline, developed by lawyers in cooperation with other relevant specialists. It is a collection of models, frameworks, and systems to help in-house lawyers and legal business run their departments more efficiently and meet the needs of their business more comprehensively. LMC is one example of how Deloitte Legal is delivering the future of law today. You could think this on local basis but considered from a global standpoint, it can really help our clients to make a difference.
Driven by the influence of Internet and E-commerce, all practice areas related to the internet environment and way of doing business will grow around this phenomenon. From Commercial Law, Corporate and M&A, Tax Law and Employment Law to Banking Law, IP Law, Data Privacy and Data Protection; all practice areas will end up having to be at the top edge to advice our clients.
What's the main change you've made in the firm that will benefit clients?
We are working on regional and global strategies that allow us to cover our clients' needs in every country with a quality standard, which also helps us to differentiate from our competitors.
Is technology changing the way you interact with your clients, and the services you can provide them?
Absolutely, technology is playing an increasingly important role in the delivery of legal services. Clients change faster than law firms do so the challenge is to understand how the legal transformation is happening and how Deloitte Legal or any law firm can rapidly adapt to those changes.  We are implementing not only legal technology/digital tools that makes us more competitive but also the ones that can help our clients to manage their Company´s lifecycle more efficiently.
Can you give us a practical example of how you have helped a client to add value to their business?
For instance, technology enables better Legal Risk Management. Thinking about and managing legal work in a process-oriented way has become a key factor to reduce costs or mistakes in the decision making process. Our contribution is not to make specific recommendations but to provide a tried and tested framework for strategy work, along with guidance from our specialists, so that in-house legal departments can plan future position strategies in a clear and structured manner.
Are clients looking for stability and strategic direction from their law firms – where do you see the firm in three years' time?
Our team is committed to help General Counsels demonstrate and measure the value they bring to their companies. We aim to put in place practical tools to help in-house lawyers build greater value into their services. Shaping their legal departments in terms of "legal operating models" has a straight benefit to any Company so new skills, roles and responsibilities are required as legal and compliance departments move from reactive management to proactive management.
Given that the legal environment is shifting from human labour to technology use, in three years´ time, we expect to become the leading user of legal technology and to be able to assist our clients through this path.