Interview with:

Dean Chivers, Managing Partner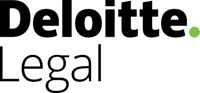 Dean Chivers, managing partner of Deloitte Legal Southern Africa, discusses how the firm is adapting to clients' changing needs.
What do you see as the main points that differentiate deloitte legal southern africa from your competitors?
We provide innovative, technology-enabled solutions which can be applied in a practical business manner. Our key subject matter specialists enable our clients to consider and embed legal and regulatory initiatives in a strategic fashion at a board level. Making a meaningful impact in our clients' business in the field of law and regulation is our primary aim.
Being solution-oriented by fully leveraging the multidisciplinary skills of Deloitte means that we collaborate across our organization and across the African continent, which differentiates us from other legal service providers.
Our key solution features are:
Focusing on business-practical multidisciplinary solutions to legal problems.
Elevating the legal agenda to a strategic tool to enable better boardroom decisions.
Implementing meaningful and sustainable solutions to legal problems.
Leveraging the full range of subject matter specialists across the Deloitte Legal network to incorporate global best practices into our solutions.
Which practices in your member firm do you see growing in the next 12 months? What are the drivers behind that?
We are seeing growth in the following areas which are driven by the economic climate and increased regulation:
Advising around business rescue, funding arrangements and restructuring due to the current economic climate. As a result of the economic climate, a number of organizations are considering restructuring their operations or financial arrangements to better optimize operational efficiencies or funding arrangements. Those organizations which are not successful in any such restructuring often find themselves in a position where a business rescue practitioner must assist in attempting to turn around that organization. We work very closely with our tax and corporate finance teams to bring clients a holistic solution around restructuring.
Multinational organizations are increasingly requesting regulation for expansion into Africa. Organizations looking for growth in the fast-growing economies of Africa must sufficiently manage their risk if they wish to realize the growth opportunity. We have increasing requests, and have developed innovative tools to advise, on the regulatory landscape in African jurisdictions and understanding the legal/regulatory compliance requirements at an operational level. We provide solutions to clients to embed regulatory compliance requirements into their business as usual operations. This process requires a strategic consideration of macroeconomic information, client operational information and regulatory information, which have recently been included in a visual tool-based solution. There has been significant interest in this solution and we are very excited to take this solution forward.
What is the main change you have made in your firm that will benefit clients?
For the past several years, we have worked hard to enable our solutions to fully leverage two things: the broad base of legal specialists which the Deloitte Legal network enables and embedding technology in our solutions for efficient, cost-effective and sustainable solutions to clients. By implementing sustainable legal solutions, our clients are able to focus their efforts on ensuring that the legal agenda is a strategic one, discussed with the board.
How is technology changing the way you interact with your clients and the services you can provide them?
Technology has been a key focus of our solutions for a number of years now. Often the large amount of legal content which is developed, and documents which must be managed, require intensive effort and do not guarantee consistency in approach. We have developed compliance breach management tools, regulatory content management tools and contract management tools to assist our clients in being efficient in their legal activities.  Being connected to the Deloitte Legal global technology resources has also proved very popular with our clients. Products like the Legal Dbriefs are well received and our clients find these very valuable.
Can you give us a practical example of how you helped a client add value to their business?
We recently assisted a client (a major financial institution in South Africa) to optimize its regulatory project execution. A number of organizations are large and integrated project implementation is not possible. It is often not possible to identify work which has been done by other teams and consistency in approach is often not achieved.  Our process was executed by analyzing the legal requirements in each of the existing projects or planned projects to determine:
Where duplicate legal requirements existed; and
Where a number of different functions within the institution were performing the same legal function.
Once mapping the abovementioned views and overlaying these, we could identify where efficiencies in operations could be realized, where legal requirements were already complied with by other areas of the business and thus leveraged and where there were gaps in legal requirements which no existing projects were covering.
The value to the client was threefold: operational efficiencies realized, financial gains realized and possible non-compliance risks managed.
Are clients looking for stability and strategic direction from their law firms – where do you see the firm in three years' time?
Our clients definitely are looking for strategic advice which enables more informed decision making (i.e., expansion initiatives) and advice which enables proactive activity with respect to legal and compliance requirements (such as new legislation or legal requirements which are to be enacted or form part of best practice). In addition, clients are increasingly requesting us to provide technology-based, efficient solutions to traditional legal challenges. Our firm will, in 3 years' time, provide even more technology-based legal solutions to traditional legal requirements, such as regulatory content management and contract management, thereby helping multinational organizations operating in Africa or looking to expand in Africa.