Interview with:

Daniel O'Connell, Partner and Leader – Europe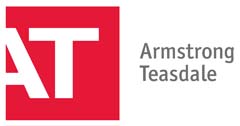 Armstrong Teasdale Partner and Leader – Europe Daniel O'Connell explains the firm's investment in growth and strategic vision for the future.
What do you see as the main points that differentiate Armstrong Teasdale LLP from your competitors?
Armstrong Teasdale is committed to strategic growth and putting its people first, which are attributes that attracted me to the firm and ultimately resulted in the combination of Kerman & Co and Armstrong Teasdale in February 2021. I believe our clients would share in those sentiments. The firm has been tremendously successful in growing at scale in recent years to remain competitive in the marketplace. Just as we've seen shifts in the U.K., our U.S. counterparts have witnessed similar significant moves and consolidation in the legal field. Our clients around the world have certainly benefitted from our expanded footprint and service offerings, especially as we look at cross-border work. We're fortunate to have some of the most talented legal practitioners on our team, with deep experience across the areas in which we've been recognized by the Legal 500, and beyond. Armstrong Teasdale has the collegial atmosphere of a smaller firm, and the depth in resources of a larger firm, and that duality – that balance and commitment to advancing the business of law – sets us apart.
Which practices do you see growing in the next 12 months? What are the drivers behind that?
By virtue of our firm's recent growth, I am confident our cross-border work will continue to expand, especially as we look at international arbitration, insolvency and restructuring and intellectual property. These are all areas that we're looking to amplify by adding more lawyers, especially in the U.K. As an example, we are looking to add a robust patent practice in the U.K. to extend the firm's globally recognized prosecution practice. Given the global pandemic, I also expect employment issues will continue to rage on as employers face unique challenges relating to remote working.
What's the main change you've made in the firm that will benefit clients?
Our evolving footprint has already provided significant benefit to our clients around the world and will only continue to do so as we further grow and invest in our teams. In the past two and a half years, Armstrong Teasdale has been fortunate to have opened eight offices in various locations throughout the U.S., and most recently, in London. The combination has also provided our U.K.-based attorneys with additional internal resources to support our client's objectives, such as its dedicated Diversity, Equity and Inclusion department and its Client CultivATion program.
Is technology changing the way you interact with your clients, and the services you can provide them?
Since the onset of the global pandemic in 2020, we have had to increasingly rely on technology to do business. In some sense, this has strengthened our relationships with clients, as we're able to connect more regularly face-to-face across international borders. It's also presented opportunities for us to evaluate and improve upon the technology and service offerings we have in place to support our practice areas around the world.
Can you give us a practical example of how you have helped a client to add value to their business?
We continue to provide our clients with consistent educational opportunities that add value to their business and aid in the decision-making process. In just six months since joining Armstrong Teasdale, we have offered four different seminars with combined hundreds of attendees and issued roughly a dozen client advisories regarding important developments and changes in the law.
Are clients looking for stability and strategic direction from their law firms – where do you see the firm in three year's time?
In January of 2020, AT set forth six key goals as part of a five-year strategic plan that will carry the firm into the future. Paired with our recent growth, this speaks to both our stability and commitment to driving the direction of the firm.
I am looking forward to broadening our client base across jurisdictions in the U.K. and Europe, and in the U.S., and leveraging our key commercial, media and sport experience especially to grow the firm's client roster. We are already executing on plans to grow our London office and are continuing to integrate our practices across international borders. Further, we will continue to entertain opportunities in other European markets that make sense for us financially and will benefit our clients.