Interview with:

Aziz Rahman, Senior and managing partner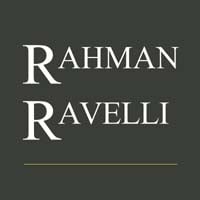 Since founding business crime solicitors Rahman Ravelli in 2001, Aziz Rahman has overseen its rapid rise to prominence. Having won a number of awards and secured consistently high rankings in national and international legal guides, he took time to talk to The Legal 500.
What do you see as the main points that differentiate Rahman Ravelli from your competitors?
Rahman Ravelli is known for being passionate and driven in support of its clients and for securing the best outcome in all of its cases. Whether they be the biggest global corruption cases or large, complex or multijurisdictional investigations, we get stuck in and come up with innovative strategies for them. We can call on the best QC's, experts and other professionals to build the strongest possible team for clients.
Our reputation has grown because we have been at the forefront of major cases and the big legal issues as they develop. Whether it is mounting a powerful defence in a complex case, trying to obtain a deferred prosecution agreement (DPA) for a client, carrying out internal investigations or devising procedures to prevent workplace legal problems, we make no apology for being at the cutting edge.
Satisfactory is not enough for Rahman Ravelli. We secure the very best outcome every time, either through negotiation and cooperation with the authorities or through robust, proactive defending that is bespoke to that client. This is achieved because we insist on having the best lawyers and working with only the highest-quality counsel.
This means we are in increasing demand to conduct internal investigations for corporations, professionals, directors and other senior business and financial figures.
Many in business see us as the firm to go to if they fear the effects of tighter regulation. We do what we say, have the experience and expertise to back up our claims and we deal with the likes of the SFO, FCA, NCA, City of London Police and other agencies all day, every day.
Which practices do you see growing in the next 12 months? What are the drivers behind that?
I believe we will continue our growth for the next 12 months. Simply because we have kept growing since the firm was founded in 2001. And fraud, bribery and business and financial crime have seen many changes in recent years; with new legislation and the authorities benefiting from more powers, better technology and increased cooperation between themselves.
I can see us taking on more work relating to obtaining deferred prosecution agreements (DPAs) over the next 12 months. The likely increased use of DPAs is likely to see more corporates requiring specialist legal advice on whether to seek one and, if so, how to go about it.
The past 12 months has certainly seen interesting developments in terms of DPAs:
* Three Tesco executives were acquitted of fraud that the company admitted was to blame for its accounting scandal when it reached its DPA with the SFO in 2017.
* Three former executives of Sarclad were cleared of bribery – three years after the technology company had reached a DPA regarding the allegations.
* The SFO dropped its investigation into individuals regarding systemic bribery at Rolls-Royce – two years after Rolls-Royce admitted there had been bribery when concluding a DPA with the SFO.
All these cases saw DPAs concluded for wrongdoing that nobody was convicted of – and that may see companies requiring legal expertise on the issue of whether to contest allegations rather than agree DPAs based on evidence that later proves inadequate to secure a conviction.
The SFO's August 2019 issuing of corporate co-operation guidance will see companies seeking legal assistance regarding what they need to do to be seen to co-operate with the  agency in order to obtain the most favourable outcome. The guidance states, among other things, that organisations will be expected to provide certification by independent counsel that material is privileged, should consult with the SFO before interviewing witnesses and suspects and should provide the agency with industry knowledge while under investigation. Such requirements are likely to result in many needing advice on how to both interpret and comply with the guidance in order to self-report wrongdoing.
The demand for our internal investigations services is likely to keep growing. There is also the likelihood of increased demand for representation in tax investigations; as the fall-out continues from the Panama Papers and now the Paradise Papers.
We seem to be gaining more cross-border, global and multijurisdictional work. Certainly the bribery and corruption arena is producing increasingly involved cases. Whether they be in Africa, South America or, more recently, CIS countries, such cases are touching on vitally important sectors such as energy and natural resources.
In such cases, we can utilise the international network of high-quality professionals we have developed over the years. I see that trend continuing. This is partly because investigating authorities are cooperating more and more. But it is also because we have come to be viewed by many foreign firms as the ones to go to if they want advice or assistance on a case that has a UK connection.
What is unique about business crime? And how is this reflected in your work?
Business crime is an area of law that presents many challenges. And anyone operating in this field has to not only be able to meet these challenges – they must be able to master them in order to do the very best for those individuals and corporates that they represent.
Business crime encompasses a very large and very broad range of offences. There can be civil sanctions, civil settlements and criminal prosecutions. Cases can be brought against an individual, a company or both. Investigations can be conducted by one or more agencies, those agencies can be national or international bodies and the investigations can take place in a number of countries.
All this means that any business crime solicitor who wants to be at the top of the profession has to have a wide range of skills and in-depth expertise in a number of very important areas.
It goes without saying that such a solicitor needs to know every aspect of business crime law and must be able to utilise this swiftly, intelligently and forcefully in the very best interests of their clients. They must be alert to every possibility, able to determine the next likely move by prosecutors or investigators before it has happened and capable of always acting in a way that will maximise the benefit to their clients.
A business crime solicitor has to be able to instantly pinpoint the best course of action for a client and take immediate and appropriate steps to make it happen. This is not just about using a working knowledge of the law: it is also about recognising the options available, the best way of obtaining the best option for a client and the most suitable way to challenge or negotiate with the authorities.
In business crime, there can be considerable scope for negotiation with investigators. It is vital that any business crime solicitor identifies that scope and acts accordingly to secure the best outcome. If there is little or no scope for negotiation, then the solicitor will be using their legal expertise and skill to challenge all aspects of the allegations against their client. This is about so much more than simply disputing the claims. It can be about questioning the credibility of potential witnesses or evidence, bringing legal challenges to the way the investigators have conducted their investigation, coordinating a legal defence across borders and making strong, logical arguments to explain a client's behaviour.
What must be remembered about business crime is that there can be both a criminal element and a civil element – and we manage both for clients. On the criminal side, we have a reputation for strong, intelligent representation of corporates, senior business figures and high net worth individuals who are the subject of allegations that can lead to an investigation and charges being brought.
But, on the civil side, such allegations can prompt major, high-stakes, cross-border commercial disputes between both organisations and individuals. In such situations, we have proved adept at tracing and recovering assets on behalf of those who have suffered losses and who wish to bring a civil fraud action against those they believe to be responsible. Conversely, we also have a track record to be proud of in defending the assets of those who are subject to civil fraud action as a result of being accused of being to blame for the losses incurred by others. We are also increasingly being sought to advise those who think they are about to be subject to an unexplained wealth order and / or the civil recovery powers that the authorities have under the Proceeds of Crime Act 2002 to seize assets of a company or individual that they believe to be the proceeds of crime.
What are the reasons for your firm's growth?
In answering the previous question, I explained the challenges of business crime and how solicitors working in this area of law need to respond to them. I believe that Rahman Ravelli has thrived because we have been able to identify and employ the very best people to take on those challenges and succeed.
Obviously, we insist on our solicitors having an unrivalled knowledge of their areas of law and an unbeatable ability when it comes to using that knowledge effectively. But we only want people working for us who empathise with clients and who will go about their work with a zeal and determination to do the absolute best for those who have placed their faith in us. That means developing strategies for all stages of an investigation: from assessing the best way to stop it going any further through to acting tactically and intelligently when it comes to dealing with the authorities and their approaches at any point in their dealings with our client.
On a similar note, we have also built up a network of professional experts and lawyers based abroad who approach our cases with the same principled drive and ambition to succeed. At Rahman Ravelli, we have developed in a way that has ensured that we are fortunate and privileged to team up with such fantastic, driven professionals. They share our passion to achieve the very best for our clients.
These talented and enthusiastic individuals see what we are looking to achieve in national and international cases and work with us to do everything possible to reach our goals.
As a result, anyone coming into contact with Rahman Ravelli soon comes to understand that we leave no stone unturned for those we represent. I think that our reputation for being so thorough is what has seen the firm grow. It has been a growth due to word-of-mouth recommendations coupled
with the successes we have achieved for clients.
What is the next logical step for the firm?
The next logical step is to continue to handle each and every case with the same determination to succeed that I mentioned earlier. Every day brings new cases or developments in current cases: they are the next logical steps and the most important ones.
At Rahman Ravelli, we have individuals with business expertise who handle matters such as our recent move to bigger premises in London. All such projects are carefully considered and acted upon in the way that is most appropriate for the firm.
But for myself and everyone working with me, the most important, logical steps are the ones we take for the corporates and individuals we represent. They have belief in us – and we need to make sure we obtain the absolute best outcome for them.
If we keep doing that (and I know we will) then the company will continue to grow, we will continue to receive glowing write-ups in the legal guides and I will be satisfied.
What's the main change you've made in the firm that will benefit clients?
At Rahman Ravelli, it's about working hard and working smart for those we represent. We are protecting the rights of those individuals, companies and organisations. That never changes. There is rarely the need for major change here. Our determination to be at the forefront of our profession
means we are always fine tuning rather than making major changes.
Is technology changing the way you interact with your clients and the services you can provide them?
We use technology to help us gain the maximum benefit for clients. But it does not change the personal interaction with clients; which is of paramount importance to us.
From the electronic serving of huge amounts of paperwork through to more specific analytical tools, technology is a huge aid. But it does not replace or alter either the interaction we have with clients or the services we provide.
Can you give us a practical example of how you have helped a client to add value to their business?
We defend those who are facing major threats to their livelihoods, their businesses, their reputations and even their liberty. Our work is about protecting everything that is important to them rather than any idea of "added value''.
Each case is different but our defence approach never changes. We do everything to proactively tackle our clients' accusers and the allegations they make.
Our corporate internal investigations for clients help them identify wrongdoing and those responsible. This can save them huge amounts of money, prevent damage to reputations, keep organisations functioning properly and allow individuals to keep practising without fear of
disbarment by their professional body. This all goes beyond the issue of adding value to a business.
Are clients looking for stability and strategic direction from their law firms? Where do you see the firm in three years' time?
Clients want the best possible outcome from the legal situation that they are in. We give them that.
We give them strong, intelligent representation tailored specifically to them. Stability for clients comes from us helping them understand what is happening and giving them the best chance of a positive result. Our track record shows that.
We are successful because we put together every case carefully, we appoint the right people to the team and we identify and pursue the most appropriate strategy. Stability for clients can only come from success in their case. We ensure that they have the best chance of success.
In 2022, I hope to be looking back on three more years of success and continuing our upward trajectory.