Interview with:

Anna Kostyra, Managing partner at Deloitte Legal CIS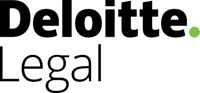 Anna Kostyra, managing partner at Deloitte Legal CIS, shares her insights on the strategies and principles that Deloitte Legal implements to develop its practices and deliver cutting-edge legal services.
What do you see as the main points that differentiate Deloitte Legal from your competitors?
With a globally connected network of member firms in more than 150 countries, Deloitte brings together world-class capabilities and a deep local expertise to help its clients succeed wherever they operate. Moreover, being a multi-service-line consulting company, Deloitte is able to offer comprehensive tax and legal solutions, perfectly suiting the clients' needs. Our multidisciplinary approach helps us provide reliable business solutions to clients from various sectors of economy.
Which practices do you see growing in the next 12 months? What are the drivers behind that?
Any practice that adapts to and meets the clients' needs would grow. However, one may name Legal Tech, support of PPP and infrastructure investments, and IP/IT as the probable growth leaders. Legal Tech and IP/IT are expected o be growing along with the increasing need for renovation and innovation in the economy, for protection and merchandizing of new technology solutions, for optimisation and reliable automation of business processes. The growth of the PPP and infrastructure investments practice is driven by major changes in Russian economyand the development agenda implemented by the Russian Government, which trigger modernisation of infrastructure. Over the past five years, we have seen quite a surge in such projects.
What's the main change you've made in the firm that will benefit clients?
Since October 2018, Deloitte Legal has grown significantly, strengthening its position in the legal market. We have brought on board recognised lawyers with expertise in various areas, developed new business solutions together with our colleagues from the tax, advisory, and financial practices, re-vamped our client events to provide unique insights into the legislative and regulatory changes. All we have done was with our clients in mind, aiming to deliver value and excellence with our services.
Is technology changing the way you interact with your clients, and the services you can provide them?
To meet the clients' needs, the business should keep up with the times. Nowadays, many companies are looking for the new ways of process optimisation and new technology solutions to automate routine operations and save time. We respond to this by developing and actively promoting our Legal Tech services, aimed to increase efficiency of the legal function, reduce the legal risks through unification and automatic review of documents, automate the legal routines outside the corporate lawyers' scope, and accelerate the business processes.
Can you give us a practical example of how you have helped a client to add value to their business?
One good example is an ongoing large-scale project for the identification, formalization, and protection of intangible assets (including IP and know-hows) for the leading Russian power-machinery companies. Our expertise and technology allow carrying out the SoW with high efficiency. We add value almost literally – through the capitalisation of newly identified assets, which were created/purchased but remained unaccounted for, as well as through the mitigation of risks arising from the flaws in their legal protection.
Another example would be the adaptive approach to the legal support of PPP projects. With a record of several successful projects for a regional government, we realised that the client developed considerable competencies and capacities internally and did not need the traditional full-scope, turn-key service offering anymore. We re-priced our services and adjusted the SoW, avoiding the competition with and duplication of the client's internal capacities and shifting focus from technical matters to the really important and complex ones, reducing the client's costs and providing a unique and valuable contribution to its projects.
Finally yet importantly, we helped the client to modernise, optimise, and restructure its contract-management system, making it more comprehensive, risk-proof, and easily handled. What is more, we helped increase the efficiency of business processes, both within the legal function and in dealing with its internal customers, reducing the time costs of contract preparation and execution throughout the company.
Are clients looking for stability and strategic direction from their law firms – where do you see the firm in three years' time?
The clients always look for stability and strategic guidance from those they can rely upon in the long run, legal service providers included. Our bet is on developing modern competencies while continuing to provide the traditional scope of legal support. In three years, I believe, Deloitte Legal would be a leading service provider in IP/IT sectors and well-established in Legal Tech and PPP support, with outstanding expertise in compliance, dispute resolution, and industry-specific support (automotive, oil and gas, pharma).