Interview with:

Andrés Martínez, Tax & Legal Partner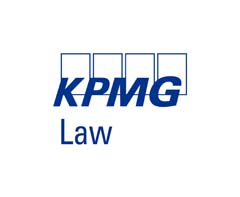 KPMG in Chile
What do you see as the main points that differentiate KPMG in Chile from your competitors?
What differentiates us from the competition is the wide range of services we provide in different fields, both in local and international taxation, as well as in transfer pricing, transactions, and assets, including lawsuits, disputes, labor tax issues and mobility, among others. In addition, we have multidisciplinary teams, consisting of lawyers, economists, commercial engineers, auditors, etc. We also use the latest technology developed internally, to help our clients through their tax and compliance cycles.
Which practices do you see growing in the next 12 months? What are the drivers behind that?
Growing practices are those in the legal and tax areas, as well as wealth tax. One of the drivers behind this growth is the tendency of companies to increasingly adopt the ESG agenda, where a greater consistency in tax and legal consulting should start to emerge, such as green taxes, decarbonization, incentives, credits, and the conversion to clean energy, including all the reorganization that this implies as a market factor. On the wealth management side, in the Chilean context, we see an increasing number of investors seeking wealth protection and more solid structures from the point of view of their diversification of risks in the region, such as exchange rate fluctuations, inflation and other socio-political factors.
What's the main change you've made in the firm that will benefit clients?
In the last 12 months the area's teams have been reinforced: we have professionals such as Javiera Suazo, who was Treasury Coordinator; Hernán Gutiérrez, who was Head of Tax at Banco de Chile; Felipe Flores, who joined us as an expert in transfer pricing, among others. We have invested heavily in the teams, contributing to the growth of the area and to the increasingly demanding needs of clients, who require more expertise in terms of service. These efforts have always taken into consideration the inclusion and diversity perspective.
Is technology changing the way you interact with your clients, and the services you can provide them?
Yes, indeed, the demand for technological tools and solutions is becoming more and more important, so much so that for the last three years we have been developing a project called Tax Solution, a tax environment focused on the tax cycles of taxpayers, supported by KPMG's global tools, digital data, and other tools that are available to our clients thanks to the investment that KPMG is making worldwide in this regard.
Can you give us a practical example of how you have helped a client to add value to their business?
There are several examples, we offer added value in every engagement. For example, in the area of transactions we have been very successful in generating the most efficient investment and divestment structures tailored for the Chilean market, capturing all the benefits that can be generated from this type of transactions and that has allowed us to advise the client in all tax and legal fronts. That's why they've decided to stay with us. They see an added value in our team's specialized and wider knowledge, especially in M&A. This differentiates us from the competition and confirms we offer the best M&A services in the market.
Are clients looking for stability and strategic direction from their law firms – where do you see the firm in three years' time?
Clients are increasingly looking for a strategic vision in accordance with the most important drivers and aligned to their strategies. It's not only about understanding the company, but also about being able to take a long-term strategic view; we not only provide advice, but also make these issues our own. An example is the focus on ESG, which is nowadays the driving force in the market. We adapt ourselves to generate new capabilities for the market. Our Firm has a very healthy and sustained growth, generating more career opportunities and development for our professionals, maintaining, and fostering a good working environment, and both offering and incorporating better technology practices for our processes and our clients.