Interview with:

Andreas Ueltzhöffer, Partner, Advocate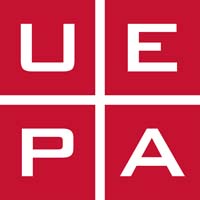 Andreas Ueltzhöffer, partner of UEPA advokáti s.r.o., explains how the firm is adapting to the changing needs of clients.
What do you see as the main points that differentiate uepa from your competitors?
First of all, we have been active on the Czech legal market for over 20 years. Thus we have team members who have worked with us for many years and that creates stability. As a result of this, most of our clients have worked with us for a very long time, some since the beginnings of the firm.
We operate one office in Prague, although we are considering opening a branch in Bratislava. Having only one office has the advantage that we work with many international law firms and receive a lot of work from abroad, referred to us by colleagues who do not see us as competition. Such long-term relationships are no one-way street. Our clients benefit from our excellent network in the entire CEE region.
All of our partners and many senior lawyers have a big firm background, and therefore are able to meet the expectations of demanding international clients. I believe we do have an outstanding reputation on the market. The economic aspects of our work is also always at the centre of our focus.
Besides, myself also other lawyers of the UEPA team not only went to law school, but also have an economic education. Our clients appreciate that we discuss strategies with them and also have a transparent fee structure. We fulfil high ethical standards and stay far away from all kinds of shady business practices.
We are very responsive and react fast to our client's needs, even if this can be very demanding at times for our team.
Which practices do you see growing in the next 12 months? What are the drivers behind that?
Since last year we have been working on preparing our clients to implement the new General Data Protection Regulation (GDPR), which will take effect on 25th May 2018. Our partner Lucie Hladenova is in charge of our GDPR Team and is very busy in implementing GDPR solutions at client's companies together with our IT partner Simac Technic CR a.s.
We have also recently expanded our real estate team again, because this sector is still booming. In addition to this, we have an increasing demand of advising Czech clients abroad, mainly in German-speaking countries. Another growing part of our business is the hotel and leisure industry. We are very active in specialised hotel M&A.
Arbitration and ADR form another growing practice area of UEPA. I am listed at several foreign courts of arbitration and I am constantly involved in cases, as arbitrator, mediator or as client representative.
What's the main change you've made in the firm that will benefit clients?
With the accession of our new partner Lucie Hladenova in January this year, we made a big step forward. Lucie has an excellent network and is well known among Czech entrepreneurs. As a consequence the number of Czech clients is significantly rising.
Another new team member is senior attorney Martin Murad, who mainly takes care of international projects involving more than two jurisdictions. Such multinational transactions require strict management. Martin is coordinating lawyers in different countries working on deals with us.
UEPA always has been good in seeing trends on the market. We usually respond quickly to new and upcoming trends and legal developments. As we were one of the first and therefore strongest law firms on the market during the renewable energy boom in the country, we again managed to be among the first firms offering GDPR trainings and seminars, which we started in January 2017.
That caused a big boom of GDPR business. The advantage of being a smaller firm is that we can take all strategic decisions fast and in a small management team.
Many of our clients are active in the Slovakian market as well. As a consequence of this we will soon be opening a second office in Bratislava.
Is technology changing the way you interact with your clients, and the services you can provide them?
Our technological resources are up-to-date and include virtual data room management as well as electronic invoicing or modern video, as well as conference communication systems.
We are currently building a sophisticated online training system for clients and their staff with our IT partner, which not only covers GDPR topics, but also other legal matters. The system will go on air later this year.
We invest a lot in our website (www.uepa.cz) and update it at least once a week. Our webpage and also our excellent office facilities helped us in gaining new clients.
Can you give us a practical example of how you have helped a client to add value to their business?
I believe UEPA's economically focused approach to its work helped many clients to improve their own businesses. We have several social events every year and also organise many legal seminars, in-house or at clients' seats, alone or together with partners covering non-legal sectors.
At these occasions we carefully study the lists of registered participants and offer personal introductions. Many clients acquired business with our help, be it developers meeting production companies with expansion plans or funds talking to real estate developers selling their properties.
Another new product, also coming to the market in 2018, is our so called HR-core project. We offer together with an accounting partner a complete outsourcing of payroll accounting and labour law housekeeping. All that for a competitive flat rate, helping our clients to save money and focus on their core businesses.
Are clients looking for stability and strategic direction from their law firms – where do you see the firm in three years' time?
I am optimistic to achieve a further growth, but more importantly UEPA will maintain its high-quality practice and builds upon its excellent reputation. We are open also for external growth, e.g. by cooperating closely with other law firms.