Green Hub:
The Devil Wears (Sustainable) Prada – all eyes on fashion's sustainability claims
Amy Ulliott takes a closer look at moves to legislate sustainable fashion.
When the worst offenders for climate change are trotted out, the usual suspects from the worlds of oil, gas and mining are generally front and centre. However, while fashion's green credentials have for some time flown under the radar, scrutiny of the sector is now on the rise. 
The fashion industry is responsible for roughly 10% of annual global carbon emissions, more than all international flights and shipping combined, and major brands are now facing more pressure than ever to make good on their eco-friendly claims. 
Some retailers have already begun their moves towards sustainability, with H&M's Green Machine utilising technology to recycle blend textiles, and Patagonia's founder Yvon Chouinard giving the company away to a charitable trust which will reinvest the company's profits into fighting climate change; the company already has a notable standing in the sustainable space thanks to its previous eco-friendly practices such as offering lower-cost clothing repairs and its 'Don't Buy This Jacket' advertising campaign, encouraging consumers to only purchase what they need. 
However, while the actions of some have garnered praise, the words of others have come under increasing scrutiny, and the misleading marketing of supposedly "sustainable clothing" is firmly in the firing line of regulators. 
New season, new rules 
'The Competition and Markets Authority (CMA) has put the fashion industry front of the queue when it comes to investigations and enforcement activities', comments Geraint Lloyd-Taylor, a partner in Lewis Silkin's advertising and marketing practice. 'Consumers and fashion companies are focusing on sustainability, but it is difficult to sort the truth from the puffery and to ensure consumers are not being misled, so the UK's CMA has made fashion a top priority'.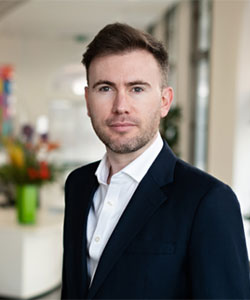 In that vein, the CMA announced in July 2022 that it would be launching an investigation into claims made by ASOS, Boohoo and George at Asda about their "sustainable" fashion products. Lloyd-Taylor comments: 'It is important to not assume these companies have done anything wrong – the investigation is at a very early stage. Nevertheless, the fact the CMA has named these companies and announced its investigation will be very unwelcome for those involved'. 
In September 2021 the CMA set out a six-point 'Green Claims Code' to provide guidance for business and consumers on avoiding misleading green claims, and Lloyd-Taylor also adds that further challenges may be on the horizon: 'The CMA has set a very high bar with the Green Claims Code, but it is yet to be seen whether a court would share its interpretation of many of these concepts and ideas'. 
However, Stephen Sidkin, head of the fashion law group at Fox Williams, questions how long these issues will be under the purview of the CMA: 'The legislation currently influencing the future of fashion's sustainability has to be the relatively old Consumer Protection from Unfair Trading Regulations (CPUT), which underpins the CMA's Green Claims Code. In cases such as those facing ASOS, Boohoo and Asda, I anticipate that over time, encouragement will be given by the CMA for actions concerning CPUT to be taken by individuals rather than the CMA. In one sense, this can be regarded as the privatisation of the enforcement of consumer law'. 
International trend-setters 
Further afield than the UK, Bird & Bird's Constantin Eikel and Ariane Le Strat – counsel and senior associate in the firm's Düsseldorf and London offices respectively – highlight the international challenges: 'Globally, international fashion companies often aim to have consistent promotions across many markets. This raises the challenge of finding common legal ground on the lawfulness of sustainability claims throughout the EU, the UK and beyond'.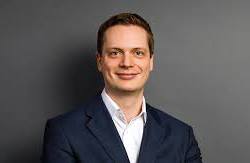 As Eikel explains: 'The rules of sustainability have not been harmonised across the EU. Claims allowed in one country could be seen as an infringement in another. Similarly, the laws on green advertising are in rapid development and the rules are tightening. Companies need to keep up with recent developments and scan the horizon to futureproof upcoming marketing campaigns'.  
Efforts to level the playing field across the EU are on the horizon though, as Eikel comments; 'The harmonisation efforts of the EU regarding green advertising (e.g. the Proposal for a Directive on empowering consumers for the green transition) should help to find common ground and make compliance more achievable'. 
He continues; 'The proposal sets a very high bar for so-called "generic environmental claims" such as "environmentally friendly", "eco-friendly", "carbon neutral" and many more. Advertising with such generic claims will be prohibited unless brands can provide evidence of "excellent environmental performance", defined as compliance with an officially recognised ecolabelling scheme'.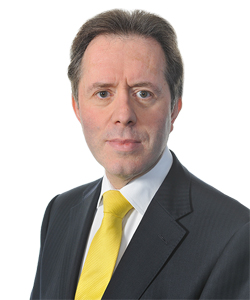 The legality of claims around sustainability are being challenged in other regions as well. The US Federal Trade Commission is increasingly focused on sustainability claims in the fashion sector and several states are proactively introducing legislation regarding sustainability requirements for large fashion companies; a key example is the proposed New York Fashion Sustainability Act. 
And while much of the focus is currently on fast fashion brands, luxury fashion houses are also a key part of the puzzle.  
As Sidkin comments; 'Generally, luxury brand consumers are older than those who purchase fast fashion, and what is important to one demographic group is not necessarily important to the other and vice versa. As a result, fast fashion brands are likely to have to develop lower cost alternatives to the actions taken by their luxury cousins'. 
Lloyd-Taylor adds, 'It's also important to keep in mind that where high-end fashion leads, the rest of the market tends to follow. So luxury brands can keep flying the flag and showing that sustainability is at the top of their agenda, and this should have a trickle-down effect on the whole fashion sector'. 
The new look for GCs 
When it comes to the ways in which general counsel can steer the ship towards a sustainable future, Lloyd-Taylor suggests that every stage of the product lifecycle holds possibilities; 'There is so much that GCs can do, including encouraging the business to consider sustainability at an early stage during supplier negotiations. Contracts could include basic targets or more complex sustainability-related KPIs. The next step will be to consider how best to manage performance and monitor compliance'.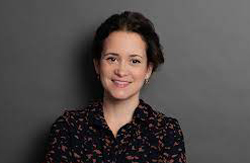 'It is also vital that suppliers provide accurate information so brands can rely on it as a foundation for their own environmental claims. GCs can introduce tough options, termination provisions, warranties and indemnities when those requirements are not met, even if they may have previously been considered relatively trivial obligations'. 
Lloyd-Taylor also adds that looking backwards may help with the path forward; 'GCs can help the business think more creatively about whether longstanding practices, which might have been introduced to offer consumers greater convenience, might be contributing to its inability to meet sustainability goals'. 
For Eikel and Le Strat, awareness is key; 'GCs should aim to be as informed about changes to national law as possible until a more harmonised approach can be found. While the somewhat fractured legal landscape on green advertising may seem daunting at first, there are many common themes including the ability to substantiate claims made and to stick to precise languages, avoiding vague terms, and only advertising within the common ground'. 
---