Green Hub:
Navigating ESG issues – The ever-increasing need for ESG expertise
Laura Pollard examines the increasingly prominent need for law firms to have in-house ESG and sustainability expertise.
In case any doubts persisted about the importance of ESG to businesses around the world, a recent report by legal and business services provider DWF made clear the pressing need for companies to have a solid ESG strategy. Published in November 2021 and based on a survey of 480 senior executives around the globe, the report highlighted various ways in which poor ESG practices are affecting businesses. 
One of the most striking findings looked at how companies are missing out on business opportunities: 59% of respondents said that they had lost work as a result of ESG issues within their business. Not only does this confirm the pressing concern about ESG, but it also illustrates the need for businesses to have solid ESG practices in place now, not just in the near future.  
'I think the report very clearly demonstrates that everybody is on a journey, and there are very few organisations now that have not understood their part in the need to improve. Everyone is at varying standards, and most people are looking for support from their advisors to progress on that journey,' says Kirsty Rogers, head of ESG at DWF. 
Securing experts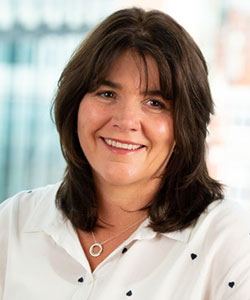 Another ever-present risk – to both law firms and clients – concerns the recruitment of top talent. The DWF survey highlighted that 40% of companies found it difficult to hire talent because of a perception that their ESG policies are weak. 'The ability to attract talent is very high on the ESG agenda,' Rogers points out. 'If you don't have a good strategy and you're not authentic, talent will walk away. It's very clear that top talent expect businesses to deliver on ESG, and rightly so.' 
For law firms, perhaps the clearest manifestation of young lawyers' expectations from their prospective employers was the establishment of Law Students for Climate Accountability, which has the goal of holding the legal industry accountable for its part in climate change.  
It is not just prospective employees and business partners that are making clear their expectations of companies when it comes to ESG, though. Pressure on businesses comes from multiple sides, with 46% of respondents saying that stakeholders, like regulators, employees, customers and suppliers, have increased pressure on ESG matters in the past one-to-two years.  
'Corporates have realised that they operate in markets where they've got stakeholders all around. It's consumers, it's employees. And all of them want to see your ESG credentials,' notes Michael Barlow, environment partner and head of ESG at Burges Salmon. 
With ESG presenting both risks and opportunities for companies, it is no surprise that businesses are looking to bolster their in-house ESG expertise. In December 2021, recruitment company Robert Walters reported an uptick in the number of job vacancies in the UK centred around ESG – representing over 35,000 new jobs in 2021 – with even more anticipated in 2022. 
'I think there's going to be a greater need for people who've got climate expertise and an understanding of various requirements such as the Task Force on Climate-related Financial Disclosures (TCFD) and science-based targets (SBTi) to help organisations and law firms to improve carbon footprint and understand climate risk,' argues Rogers.  
However, demand may outweigh supply. DWF's report highlighted the increasing demand for ESG experts, combined with a lack of qualified professionals in this field. There is significant competition for businesses to find and hire experts in what is still a relatively new discipline, though we can speculate that more people will move into ESG-related careers given the ever-increasing importance of this field. For now, the DWF report notes, many ESG experts have so far established their careers in academia and the non-profit sector. 
Walking the walk
For law firms, there is a dual purpose to having in-house ESG and sustainability expertise. Internally, it allows firms to improve their own practices, and externally, it makes them better placed to advise clients on their ESG matters. 'I do think it's important when offering those services, that you as a firm are walking the walk yourself,' says Barlow. A law firm's experience in establishing its own ESG practices and processes can become part of its offering to clients as well. 'You're saying to clients that you've been on this journey too, so it's possible to offer practical support as well.'  
In this context, law firms have been busy figuring out the most effective ways to provide advice to clients on ESG, sustainability and climate change. It is clear that the expectations that clients have of their legal advisors have evolved. 'It is definitely more of a holistic advisory role now. The "tick the box" legal advice is a given. We are expected to really understand a client's business and make sure that sustainability is integrated and embedded throughout it,' notes Laura Houët, financial services partner and co-head of ESG at CMS.  
Many firms have already established multidisciplinary teams to tackle clients' myriad ESG issues. Such an approach – combining the expertise of environmental, finance, labour and corporate lawyers, among others – mirrors the interlinked nature of ESG's impacts on clients. 'If you look at any one of our big clients, they will be impacted by sustainability in numerous ways, whether in relation to the real estate that they occupy, the products they provide, or their employees,' Houët continues.   
In some instances, though, clients' needs in ESG cannot always be met wholly by law firms and legal advisors, and collaboration between technical ESG experts and law firms may become more commonplace. 'In the old days you would have the M&A advisor working together with the corporate partner,' notes Joachim Kaetzler, banking and compliance partner at CMS, who co-leads the ESG group from Frankfurt. 'I think in the future we're going to see more cooperation between technical specialists and the legal specialists. In the new world, we might have the environmental advisor working with the M&A partner. This form of cooperation will increase.'  
Getting it right
Tailoring services to the needs and position of clients is, as usual for law firms, also paramount. Kaetzler points out: 'As a global firm, you need to accommodate everyone. You need to accommodate the person who's running the safety and environmental aspects of an energy plant, or the board member of a global financial institution. Finding the right balance in the granularity and technicality of services is key.'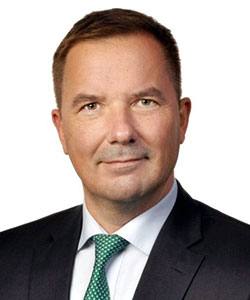 Different companies will be at different places when it comes to ESG and its implementation, but there may be similarities in what they require from their advisors, legal or otherwise: tailor-made advice that allows them to incorporate ESG best practices and sustainability seamlessly throughout their operations. 
While names and acronyms change over time, it is clear that ESG, its importance, and the risks and opportunities brought by it, are here to stay. Businesses that are on top of these issues give themselves a better chance of staying competitive, meeting the expectations of their many stakeholders, and avoiding the costs associated with not having a good strategy. ESG professionals – both technical and legal – could help companies to achieve their much-needed ESG goals.  
'For me, ESG seems to be quite a unifying factor globally, because it affects all jurisdictions,' Rogers notes. 'The rules and regulations are different in each location, but they're all on the same theme: we've got to improve the environment, we've got to improve the way we behave. This is encouraging, but in equal measure, the stakes are very high if we don't get it right.' 
---