Green Hub:
Can lawyers make dispute resolution greener?
Laura Pollard examines law firms' pledges to greener litigation and arbitration, and the path to greener dispute resolution.
Law firms, chambers and other legal service providers around the world have signed up to pledges committing to greener forms of dispute resolution, illustrating both the legal sector's concern around the carbon footprint of their practices and also pointing to a way forward. But what are the sustainability challenges involved in litigation and arbitration, and can lawyers really make dispute resolution greener? 
A study by the Campaign for Greener Arbitrations revealed that almost 20,000 trees could be required to offset the carbon emissions from one international arbitration, a staggering figure that demonstrates the urgent need to adopt more sustainable practices. 
Covid-19 lockdowns made virtual hearings an obligation rather than a sustainability-driven choice for large parts of 2020 and 2021, but the campaign pre-dates the global pandemic. International arbitrator Lucy Greenwood founded the project and the corresponding Green Pledge in 2019 with the aim of raising awareness and reducing the carbon footprint that comes with arbitration.  
Clear solutions for clear problems 
International flights are an obvious contributor to the carbon emissions associated with arbitration, with virtual meetings and hearings an equally clear solution. However, the pledge looks beyond videoconferencing, and also encourages those who sign up to opt for electronic correspondence over hard copies, and to use suppliers and service providers who are likewise committed to reducing their environmental footprint, among other measures. 
Ben Sanderson, of counsel at DLA Piper, explains: 'The purpose of the pledge is to get arbitration practitioners and all stakeholders in arbitration to commit to making their arbitrations as green as possible. What that means in practice is fewer paper documents, more electronic filings, more electronic bundles, holding hearings virtually, and cutting down on the carbon footprint of flying.' 
The Campaign for Greener Arbitrations was part of the inspiration for the Greener Litigation Pledge, which was set up by Mishcon de Reya and a group of other law firms, chambers and providers of legal services. The Pledge encourages signatories to take practical steps to reduce the environmental footprint of litigation. Avoiding unnecessary travel, using electronic bundles for court hearings and taking public transport to court are just some of the ideas put forward. 
Reducing emissions, increasing efficiency 
The benefits to the environment of more sustainable dispute resolution practices are clear, and clients are also starting to see the advantages. As Sanderson points out, 'if you're cutting out photocopying, paper and flying, that not only reduces the carbon footprint but also potentially reduces the costs involved. It's a much more efficient way of managing a proceeding.' 
In many cases, clients themselves are considering their suppliers' policies when it comes to carbon emissions. 'Big multinationals in their own reporting will have to look at their supply chains and at how their providers are behaving. Anything we can do to demonstrate to our clients that we are embracing their values, and embracing the things they need to comply with, become part of a conversation in pitching,' Sanderson notes. 'Clients are looking at your ESG credentials.' 
It is not just clients that are getting on board with greener practices either. Tamara Oppenheimer QC of Fountain Court Chambers, which was one of the founding signatories of the Greener Litigation Pledge, has also seen the courts themselves taking an active role in promoting efficient and sustainable dispute resolution practices. 'This is an area where you might think that we are dragging the courts, but actually the courts are trying to get us to go in that direction as well. A lot of judges now are insisting on electronic bundles,' she comments. 'There's a tremendous impetus coming from the courts, which is good, because that's going to accelerate things more.' 
 Resistance, progress and ongoing challenges 
This is not to say that there is no resistance at all from courts, lawyers and clients, some of whom may have concerns about the potential impact of greener practices on their proceedings.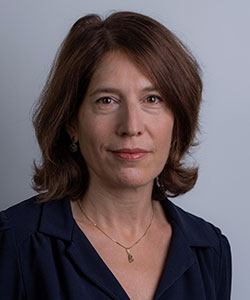 Furthermore, with the world returning to some form of normality since the Covid-related chaos of 2020 and 2021, there are fears that the progress made in terms of virtual hearings and less travelling could be unravelled, as people seek more in-person meetings and hearings since restrictions have largely lifted. However, many people's mindsets have shifted, perhaps irrevocably.  
Reflecting on this, Oppenheimer QC notes: 'Things have very quickly changed. People used to think nothing of saying to solicitors, "can I have all of that in hard copy". Now there's a sort of moral pressure not to have things in hard copy.' 
Challenges remain, however, not least because electronic bundles and virtual hearings themselves have their own carbon footprint and hence are not the end of the story. As Oppenheimer QC points out: 'Not printing things out is one way of reducing [carbon emissions], but you've still got an incredible volume of material, whether it's electronic or paper, and that translates into needing other devices to deal with it, and that has its own carbon footprint.' 
While it is easy to visualise the environmental impact of paper – particularly the chopping of trees – the carbon emissions from the electronic devices needed to view non-paper documents may be harder to envisage and quantify. Yet there is a growing awareness of the sustainability problems associated with laptops, tablets and phones, both in terms of the materials needed to produce the devices, and the electricity needed to power them. 
Likewise, remote hearings, through applications like Zoom and other platforms, also require power to run. These are not unsurmountable problems, but they show the value of the pledges' additional focus on internal policies – including encouraging signatories to consider clean energy suppliers – and not only working practices in dispute proceedings themselves.  
Mediation as a more sustainable choice 
Despite all the progress that has been and continues to be made, serious concerns persist about the carbon impact of the court system itself. Going some way to addressing this was a £40m government investment, announced in October 2021, to reduce the carbon emissions of courts and tribunals in England and Wales. 
The investment was directed to the installation of solar panels, the upgrade of lighting and heating systems to make them more energy efficient, and the roll-out of electric vehicle charging points. The government estimated that this would help to reduce the emissions generated by courts by 10%, or the equivalent of approximately 6000 tonnes of carbon, by 2025.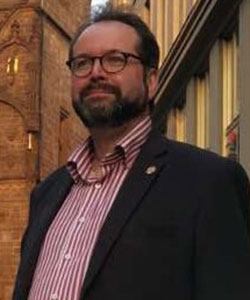 Mediation offers well-known advantages over litigation in terms of time and cost-saving, and this efficiency may also make it a more environmentally friendly alternative. Mediation is positively encouraged but not currently mandatory in England and Wales, though there are some calls for mandatory mediation to be introduced.  
For Damian Croker, chair of the Latin America committee of the Campaign for Greener Arbitrations, this push towards mediation could make a significant difference: 'That is the single best thing that could happen to make the legal system greener. Mediation is far greener than arbitration or litigation, so a move towards mediation will make things a lot greener. And law firms have a big impact on that in terms of their clients.' 
The Mediators' Green Pledge likewise suggests a number of ideas for signatories to consider in the process of mediation, including bringing the pledge into workplace conversations. 
Climate change in commercial agreements  
Beyond the dispute resolution forum itself, there are other important ways in which climate change considerations are making their way into dispute resolution. One is through green contract clauses. The Chancery Lane Project (TCLP) produces 'climate aligned' clauses for lawyers to include in their commercial agreements, covering everything from sustainable soil management obligations to reductions in food waste in supply chains. The TCLP, which has 325 participating organisations, also provides a net zero toolkit to guide lawyers in aligning their practice with the greener economy.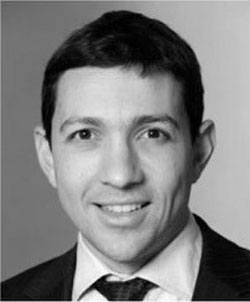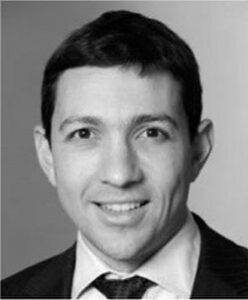 The transition to a greener economy may also form part of the factual matrix when a court is called upon to consider commercial disputes. Thomas Karalis, counsel at Ashurst, points out that in contractual disputes there is always an element of contractual interpretation, and often, the courts and tribunals will have a certain level of discretion. 
'For example, a court or tribunal would say that the factual matrix was that there is a climate emergency, and there is a certain direction of travel, of industries, of the world, of the economy, and surely that must have been in the minds of the parties,' Karalis notes.  'These are ways in which climate-related considerations can influence a decision.' 
The path to greener dispute resolution 
Of course, all of these actions could appear mere drops in the ocean in a dispute in which a lawyer is defending a client in a highly polluting industry. Indeed, one could argue that the best way a lawyer can make dispute resolution greener is by acting for parties in climate actions against companies engaged in problematic activities. 
While a lawyer is duty bound to act in the best interests of the client – whoever that may be – there are myriad ways in which they can make the process of dispute resolution greener, whether by reducing paper use, auditing their internal policies and suppliers, or prioritising virtual hearings wherever possible. 
For Croker, the pledges highlight the need for working practices to change: 'That's the number one thing. Pressing print has got to stop; there is no need. Electronic bundles work. They've worked fine during the pandemic, and they'll continue to work,' he says. 'So use electronic bundles, stop getting on a plane. If you can do it online, do it online.' 
Education is also key – of lawyers, judges and ultimately, the client. 'It's a question of both educating ourselves and making suggestions to clients', Karalis comments. 'Educating ourselves as to what solutions could be out there, how we can make things better, and what we can concretely advise our clients.' 
The undeniable existence of the climate emergency means we can expect climate change considerations to have an increasingly prevalent role in commercial disputes. Meanwhile, initiatives like the greener pledges and The Chancery Lane Project are making it easier than ever for climate-conscious legal professionals to adopt more sustainable practices. 
 As Karalis notes, 'when clients come to us, they come to us for our knowledge, they come for our advice, but they come for our experience as well. Where we have seen things work, where we can propose something which is better, then we should definitely do so.' 
---