Taylor Walton LLP > St Albans, England > Firm Profile
Taylor Walton LLP
Offices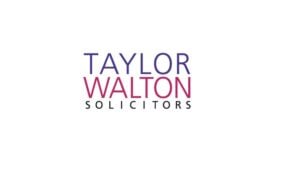 Taylor Walton LLP
THORNYCROFT HOUSE, 107 HOLYWELL HILL
ST ALBANS, HERTFORDSHIRE
AL1 1HQ
England
Taylor Walton LLP > The Legal 500
Rankings
Taylor Walton LLP
advises on all aspects of personal tax and probate including wills, estate planning, trusts and powers of attorney. Based in St Albans, the firm regularly advises business owners, landed families and high net worth individuals. Co-head
Alex Drake
frequently acts as an executor, trustee and attorney in addition to being appointed as a professional deputy. Co-head
Alison Voyce
has expertise in advising clients in relation to tax planning and succession concerns.
Steve Hamilton
deals with lasting powers of attorney and the creation and administration of trusts.
Other key lawyers:
Testimonials
'They are very efficient,  friendly and supportive.'
'The team communicated clearly and ensured that I had a positive experience.'
'Alison Voyce was exceptional. Having worked with several major London/international firms in the past I would put Alison up there in the top three I have ever worked with. I cannot recommend her highly enough.'
'We found the team to be very knowledgable, responsive and thorough. They provided very comprehensive advice covering broad subjects of inheritance and related matters, beyond just legal documents. Their use of template based questionnaires helped us prepare and consider a broad range of aspects prior to our meeting which helped reduce meeting times.'
'Taylor Walton provide a high level of service, that which I would expect from a far larger firm, but maintain that level of personal touch akin to a provincial practice.'
'Steven Hamilton was extremely helpful and responsive. He also offered extremely pragmatic and succinct advice which is so important in this field in my opinion.'
'Taylor Walton have been my go-to M&A/commercial solicitors for over 25 years and they suggested I use their estate planning department. I was not disappointed.'
'Steve Hamilton was patient, hardworking and diligent throughout the process but above all he understood the balance I wanted to achieve between looking after my chosen beneficiaries and the sustainability of the business that has given me so much. The trusts he has created mean I have one less thing to fret over!'
Work highlights
Advised as a professional executor in connection with the estates of a wealthy married couple who died in quick succession.
Advised a couple in connection with the administration of an estate which required significant sensitivity due to some of the adult children being left out of the will.
Provided estate and tax planning advice for Adrian and Beverley Clark who have a number of business and property interests.
The corporate and commercial team at
Taylor Walton LLP
handles a range of matters from substantial acquisitions, disposals and re-organisations to contract negotiations and bulk data management. The firm is co-headed by
Jeremy Brockis
who leads the corporate affairs group and
Mike Pettit
who handles various commercial matters and corporate finance.
Practice head(s):
Jeremy Brockis; Mike Pettit
Testimonials
'Knowledgeable lawyers, responsive and value for money.'
Key clients
American Iron & Metals Inc.
IRIS Business Software
Campaign for Real Ale
Capita Group plc
The Entertainer
Cross Pens Inc
Nat West
Villa Plus
Bank of Ireland
Comline Auto Parts
Pet Food UK
Pieroth Wines
British Board of Agrement
JVCKenwood
Work highlights
Advised the management shareholders on the sale of Pet Food (UK) Holdings Limited to private-equity-backed IPN.
Advised management shareholders on the sale of EA Scaffolding Services Limited to Alltask.
Advised American Iron & Metal Co Inc on the acquisition of B.L.T. Circuit Services Limited.
Taylor Walton LLP
is a full service family law practice which supports alternative dispute resolution options such as mediation, arbitration and collaborative law. Practice head
Ben Twitchen
 advises on all areas of family law with a particular focus on divorce.
Will Mercer
advises on divorce and dissolution of civil partnerships while
Olive McCarthy
handles high-net worth financial remedies and appointment of trustees act matters.
Emily Woodhouse
is a key lawyer in the practice.
Testimonials
'Taylor Walton family team are very experienced, trustworthy and provide quality advice to their clients.'
'Will Mercer is a stand out partner. He is empathetic, honest, and adopts a constructive and practical approach to his matters. He is trusted by clients, very knowledgeable and they are in safe hands.'
'An exceptionally good provincial firm who provide a stand out service in divorce law.'
'Olive McCarthy is an outstanding matrimonial lawyer, with enormous tenacity, incredibly meticulous, knows every nook and crevice of a case yet always focuses on the key points and priorities. She provides sage advice and fearless and incredibly efficient championing of her client's interests at all times. From counsel's perspective in terms of being briefed, case management and lay client handling you could not ask for more.'
'They have always responded quickly to me and I have found their advice spot on.'
'Taylor Walton have provided a seamless and stress free service during a difficult termination of a marriage. Their service and commitment to ensuring client satisfaction is commendable.'
'Olive McCarthy has provided an incredibly reassuring service to me and nothing has ever been too much trouble. Her extensive knowledge of family law has been a constant reassurance during a difficult time.'
'Olive McCarthy has been outstanding and totally professional but has also helped me deal with and understand how to cope with a very unpleasant period in my life.'
The commercial litigation team at
Taylor Walton LLP
represents a diverse range of clients including public and private sector organisations, charities, high-net worth individuals and FTSE 350 companies. The Luton-based practice is particularly well-versed in property litigation disputes.
James Carpenter
heads the team and is experienced in negligence claims, contentious probate and shareholder disputes.
Saljuq Haider
is well-versed in contract and construction issues.
Testimonials
'A very solid team with several litigators who show good common sense in their client dealings with practical commercial advice given and clients kept well informed.'
'Katarina Morgan and James Carpenter lead the team well. Their briefs to counsel are always comprehensive and client feedback on efficiency is good. Their written work such as applications and supporting statements is always high quality.'
'Working with the team has been professional from start to finish allowing us to make informed decisions through complex processes. The availability and "can do" attitude has enabled us to conduct our business and know we have the right people in our corner to enable good decision making and positive outcomes.'
'Saljuq Haider is both extremely knowledgeable but also engaging and willing to explain in understandable terms. He remains both professional and friendly and reviews with skill and detail. He is able to make key recommendations and a fair assessment of position to enable the achievable outcomes. Our dealings with Juq have been fantastic and he is also well connected to make further advice recommendations when needed.'
'I would unequivocally recommend working with Saljuq in his key areas of expertise.'
Taylor Walton LLP
has a full-service employment law practice which provides day-to-day advice to both employers and employees. The firm has a track record of work on covid-19 workplace issues, disciplinary matters, redundancy and staff restructuring projects. The team also provides support to the firm's corporate department on business sales and acquisitions, including TUPE and outsourcing matters.
Alec Colson
 heads the practice with support from
Nicola Smyrl
.
Other key lawyers:
Testimonials
'This is a very well organised firm of solicitors. Taylor Walton provide us with a comprehensive range of legal services and have done so for the past three years or so. Their billing has always been extremely accurate. They are a very efficient firm of solicitors. Based on this, I have used Taylor Walton for private work for my family.'
'We deal primarily with Nicola Smyrl. Nicola is absolutely excellent to deal with and is always very thorough, patient and works to tight deadlines where required.'
'We have a long standing relationship with Taylor Walton. They are available to help on any matter small or big at short notice and this kind of ad-hoc support is most important to our business.'
'Alec Colson is our long term partner supporting for all HR related topics. He is always available to give advice and guidance. We also used Alec to provide some in-house training to all our managers related to general HR-related legal considerations. Alec can also explain any issue in simple English.'
'Responsive, effective advice and support.'
'The team are always patient, knowledgable and happy to explain while answering your questions in a way that is easy to comprehend and relay to others within the business.'
'They are always happy to help, explain and ensure that as a client I feel empowered to make business critical decisions and relay information to those within the business in an informed way. No question is ever a stupid question, the team that we use as a part of our work are like an extension of our business and always have our best interests at heart.'
'Very experienced team with a range of expertise, they are very considerate with their advice. Always very knowledgeable and able to apply the advice in a professional but practicable manner with full transparency in dealing with difficult situations. Always open communication on billing with the ethos of full commitment to the client by the entire team.'
Key clients
Trumpf Limited
Aldenham Foundation
JVCKENWOOD Limited
Grovebury Cars Limited
Hamamatsu Photonics UK Limited
Anritsu Europe Limited
Villa Plus Limited
Comline Auto Parts
Pieroth Wines
Bingo Association
British Board of Agrément
Taylor Walton LLP
's real estate team advises clients in the public and private sectors including overseas investment trusts, charities and high net-worth individuals.
James Cottrell
heads the practice which deals with development work, property finance, real estate acquisition and disposals.
Dermot Carey
handles complex conditional sale and purchase contracts while
James Khakpour-Smith
acts for overseas property investors.
Testimonials
'The firm has on offer expertise in many fields. Although our principal interest is commercial property there has been occasions when there has been some overlap into other areas. Taylor Walton were excellent at joining up the diverse issues and presenting a complete legal package suitable to our needs.'
'James Khakpour-Smith has dealt with our commercial property matters for many years. He is first class at providing expert advice and steering us through the many complex situations we have encountered. He is always on hand and quick to respond. I have no hesitation in recommending him to others.'
'Great practice! Great work ethic – all the team contribute and pull together to make sure they hit any deadlines.'
'James Khakpour-Smith  always makes sure the work is done on time and with the upmost detail. Does whatever is needed, even if it means working outside normal work hours and always available to discuss any issues or concerns. The work is always prioritised to the clients need and to important deadlines.'
'This firm offers a wide range of services, all very professionally delivered at reasonable cost.'
'The individual I work with is very knowledgeable and knows our requirements without having to ask every time. Always deals with items in a timely and professional manner.'
'From time to time Taylor Walton offer useful seminars on legal matters affecting business and property owners .I have found this most useful. The practice also offers professional advice on family law and other areas. In all respects I have found that the advice is well researched and with good commercial considerations taken in to account.'
'I work principally with James Khakpour-Smith and his property law team. Invariably the response to correspondence and my calls is very prompt and helpful. Over time it has been very useful to have a lawyer who understands my approach to issues and ensure that conveyancing is dealt with promptly and with attention to detail.'
Work highlights
Advised Canton Limited in connection with a sale and overage to a national house builder for the sum of £18,500,000.
Advised overseas investment trust London Iris Growth Two Limited on acquisition of River Thames property for central London office development for £9.5m
Advised JEDS development on the sale of development site with the benefit of planning for £4m.
Taylor Walton LLP >
Firm Profile
This highly respected regional firm is the trusted advisor to a diverse range of clients including FTSE 350 companies, public and private sector organisations, charities and high-net worth individuals.
The firm: The firm has a reputation for developing and investing in home-grown talent, with an exceptionally high staff retention rate and an average length of service unrivalled within the region. This approach brings with it many inherent benefits for its clients, including a continuity and depth of knowledge and expertise that is hard to replicate.
A client-centred approach to legal support has resulted in steady organic growth in recent years. The firm boasts a number of longstanding clients and referrers for whom Taylor Walton is the first choice for a range of needs, from everyday business support to untangling the most impenetrable legal issues. Working in partnership with a number of other trusted advisors such as surveyors, accountants and HR consultants, the firm seeks to provide a fully rounded, commercially focused service to its clients.
Types of work undertaken: Taylor Walton provides all the services listed here from its offices in Luton, Harpenden and St Albans to an increasingly national client base.
Real estate: The strength and depth of the team offers clients real specialisms in key areas, including in landlord and tenant work. They have seen a growing focus on work in the retail sector, with an increasingly national client base. Areas of support include development work, including site assembly, overage arrangements and extensive security lending experience in acting for lenders offering mezzanine finance in connection with commercial and residential development sites.
Commercial litigation: The team provides a level of technical expertise and quality of work unrivalled within the region including leading edge work on construction disputes, contentious probate, professional negligence and property litigation. It provides a pragmatic, proactive and effective approach to dispute resolution work, including upfront information about costs, merits/chances of success, taking a creative approach to resolving disputes other than by traditional litigation.
Corporate and commercial: Taylor Walton acts for an outstanding range of well-known and high-quality clients within the region. It regularly handles matters of a size and complexity unrivalled by others, acting for the likes of NatWest, Santander and Bank of Ireland within the banking sector, and undertaking a range of substantial acquisitions and disposals in the last year. The team offers a growing international transactions practice across multiple jurisdictions, most notably in the US, and niche skills in the areas of recovery acquisitions and accountancy practice sales and acquisitions.
Employment: The employment team has developed long-standing and highly valued relationships with its clients based on understanding its clients' business needs and objectives. The team takes a preventative approach to employment issues ranging from dealing with day to day employment law queries including advising on disciplinary and grievance matters to outsourcing and TUPE work, incentivisation plans through to advising on discrimination issues as well as providing corporate support. The team also advises and represents clients on a full range of contentious matters, including tribunal work and dispute resolution for employers and employees.
Family: The family team is renowned renowned for taking a pragmatic approach to matters where client expectations are carefully managed from the outset to ensure achievable outcomes are attained. The team offers alternative approaches to litigation through arbitration, or the collaborative law process which enables parties to negotiate their terms of settlement round the table, avoiding costly and contentious litigation. Work includes divorce, dividing matrimonial finances, family trusts, complex disputes relating to contact and residence issues in respect of children, prenuptial agreements and cohabitee disputes relating to both children and property.
Private client: The Taylor Walton private client team is the team of choice for many clients and referrers both locally, and increasingly, from the City of London. The team takes a pragmatic approach to complex issues, working with many high-net-worth clients (including business owners and landed families), often across generations and increasingly across jurisdictions, to resolve current matters while proactively identifying areas of future support. All partners within the department have a substantial personal following and some are members of The Society of Trust and Estate Practitioners (STEP).
Staff Figures
Partners : 25 Solicitors : 31 Other Fee Earners : 18
Diversity
At Taylor Walton we are proud to promote an environment of inclusivity and equality. We foster these strong values through the fair and respectful treatment of both our employees and our clients.
We have robust policies ensuring that we all adhere to the same high standards with regards to how we treat each other and our clients and how we each expect to be treated by others. Our office environment is built on mutual respect and we raise awareness of our expectations through regular training.
The firm is made up of unique individuals working collectively; new starters say we are supportive and approachable and our long staff length of service records demonstrate that our people like to work with us. We recognise and value talent and potential, harnessing experience and knowledge sharing. There is plenty of opportunity to learn and share skills where our age profile spans five decades. A programme of Trainee Solicitors sits alongside our Solicitor Apprenticeship programme – allowing a diverse route to qualification. Those on different career paths in other areas of the firm may be supported with study sponsorships or pursue an apprenticeship.
Hard work and talent allows our people to succeed on merit in achieving their chosen career goals. Taylor Walton is proud to see Trainee Solicitors develop into Partners and see new starters develop into long standing skilled members of the firm.
We not only feel strongly about how we behave towards our clients and each other, we proactively support the wider community with a diverse range of charitable fundraising events and regular sponsorships; supporting our local food banks, hospice care and individual charities close to our staff. Teams from Taylor Walton have scaled mountains and braved Tough Mudder to support those less fortunate.
58% of the Firm completed the SRA Legal Diversity Survey in 2021 which closed on 23 July 2021. The results are published on our website at www.taylorwalton.co.uk.