Duncan Lewis Solicitors > Shepherds Bush, England > Firm Profile
Duncan Lewis Solicitors
Offices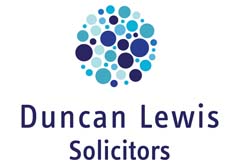 Duncan Lewis Solicitors
26-28 Hammersmith Grove
Shepherds Bush
London
W6 7BA
England
Duncan Lewis Solicitors > The Legal 500
Rankings
Duncan Lewis Solicitors
is known across practice areas for its legal aid work, and the immigration and public law team is especially prominent in this area, with experience bringing cases to the Court of Appeal, the Supreme Court, and the European Court of Human Rights. The firm's flagship judicial review claimant practice sees it represent clients including the vulnerable and marginalised, and its immigration offering is strengthened by collaboration with its expanding international presence challenging UK government practices abroad. Key team members include
Toufique Hossain
, who has particular experience handling asylum claims for clients who are victims of torture, sexual abuse, and trafficking, as well as
Ahmed Aydeed
,
Rohena Wallace
, and business immigration department directors
Tamana Aziz
and
Vicash Ramkissoon
, who provides advice and handle appeals for clients from a range of industries.
Duncan Lewis Solicitors
fields a sizeable and experienced team of immigration lawyers from its offices in Harrow, Milton Keynes and Luton. The team focuses on personal immigration, and handles high-stakes matters in the areas of human rights, detention, asylum, and civil liberties, with significant experience acting on judicial review cases. Multiple lawyers in the team have experience arguing before the High Court, Court of Appeal, and Supreme Court, including
Toufique Hossain
,
Bahar Ata
,
Tamana Aziz
 and
Rohena Wallace
. Hossain's clients included survivors of torture, sexual abuse and trafficking, while Wallace is especially recognised for her expertise in European rights law, prison law and terrorism cases.
Ahmed Aydeed
 and
Zofia Duszynska
 are also highly recommended.
Duncan Lewis Solicitors
is one of the largest family law teams in the South East and is split across several offices in Harrow, Milton Keynes and Luton. The practice handles a full range of family law matters from divorce matters and financial settlements to pre-nuptial and cohabitation agreements. The firm is particularly skilled at navigating cases of parental conflict involving elements of domestic abuse and parental alienation. Co-heads
Adeeba Naseem
and
Alia Lewis
 specialise in child abduction matters. Other practice leaders
Krina Parmar
and
Ravi Kaur Mahey
are well-versed in issues of forced marriage and female genital mutilation.
Able to access legal aid funding, the
'knowledgeable and professional' 
team at
Duncan Lewis Solicitors
is particularly adept at representing often extremely vulnerable claimants in asylum, judicial review and human rights. '
Driven and focused
' team head
Vinita Templeton
'
works tirelessly to ensure a favourable outcome
' and has regularly achieved success for clients in judicial review cases where appeal rights had previously been exhausted. Associate
Samuel Bass
 '
builds up relationships of trust and empathy with even the most vulnerable of clients
', and as well as his fee-earning work also handles a significant amount of pro bono advice, including his weekly volunteering role for a Welsh charitable organisation that provides free advice and representation to asylum seekers and vulnerable migrants. Bass also regularly conducts advocacy at the First-tier and Upper Tribunal, as does consultant
Vanessa Delgado
.
Duncan Lewis Solicitors
fields a large team that has significant expertise in immigration, asylum and judicial review claimant matters. It is recommended for its provision of publicly funded immigration services and regularly represents vulnerable clients who are victims of torture or trafficking in asylum and human rights matters, as well as assisting unaccompanied asylum-seeking children.
Ahmed Aydeed
 and
Darren Middleton
 co-head the department.
The debt recovery practice at
Duncan Lewis Solicitors
sits within the firm's litigation group and handles claimant and defender side actions against financial institutions and fraudsters. The group is jointly managed by commercial litigators
Anthony Okumah
 and
Sobashni De Silva,
 who specialises in cross-border jurisdiction claims and receives instructions from the Middle East. Areas of activity include insolvency matters, including bankruptcy and winding up proceedings, banking litigation and enforcement actions. The team strengthened its bench at the associate level with the hire of civil litigator
Oliver Subhedar
from
Hill Dickinson LLP
.
Duncan Lewis Solicitors
 covers a broad range of social housing claims and '
a high volume of legal aid cases
' for tenants, including disrepair, homelessness and succession matters. The practice '
shows strength in depth
' and has a niche area of expertise in acting for tenants in urgent possession and unlawful eviction cases via the County Court Possession Duty Schemes in London, and has further niche expertise of assisting vulnerable clients through means of Equality Act defences as well as challenges against local authorities by way of judicial review proceedings. '
Excellent leaders
'
Manjinder Kaur Atwal
,
Dianne Cowie
,
Bernadette Chikwe
and
David Head
lead the London housing offering and are '
highly experienced in all areas of housing law
'.
Duncan Lewis Solicitors
  handles claims resulting from high-value serious or fatal accidents. The Harrow-based team is led by director of clinical negligence and personal injury
Rebecca Thomas
, who brings over 25 years of experience in claims on behalf of clients who have suffered fatal injuries or injuries which have severely impacted their personal lives and/or ability to work. Solicitor
Amy Bennett
focuses exclusively on medical negligence cases and is noted for her work in stillbirth and neonatal death claims. Solicitor
Ifrah Ahmed
works with life-changing injury work, particularly focused on traffic collisions.
Led by
Manjinder Kaur Atwal
and based in Harrow,
Duncan Lewis Solicitors
' housing team boasts a wealth of experience acting for tenants on a wide range of matters. Atwal has expertise in disputes in areas including possession claims, evictions, disrepair and negligency, and homelessness, where she is supported by solicitor
Daljit Singh
.
Sadaf Mir
's practice often involves overlapping duties under the Children Act, Care Act, and Equality Act, while
Vincent Davis
has particular experience with vulnerable clients.  In addition, the team is contracted with the Legal Aid Agency to provide subsidised services to social tenants in England and Wales, and handles pro bono and duty work.
Richard Gray
,
Krina Parmar
 and
Rupinder Jagdev
 jointly lead the department at
Duncan Lewis Solicitors
; their team specialises in representing clients who are facing emergency situations and frequently supports on child relocation, sexual harm, safeguarding and domestic abuse issues. It runs a culturally diverse caseload, involving elements of Islamic law, and specialises in international child abduction cases in addition to female genital mutilation cases.
Duncan Lewis Solicitors
brings 'e
xcellent client service' 
to a broad range of serious crime issues including sexual offences, drug crimes and murders. The department is experienced working with child defendants, and act on complex matters involving county line groups.
Hardeep Dhaliwal
specialises in criminal fraud, while
Nicholas De Freitas
covers violent crimes extending from rape and sexual assault to motoring offences. Associate
Olivia Amy Rose
is another key member of the team.
Duncan Lewis Solicitors
 fields
'a thorough, knowledgeable and professional team'
with
Gillian Alysia de Freitas
and
Angela Sandhal
at the helm. It advises on a broad array of matters from disputed capacity and best interest matters to specialising in cases that overlap the Mental Health Act and the Mental Capacity Act as well as deprivation of liberty safeguards, section 16 cases and inherent jurisdiction matters.
Rachel Caswell
recently moved to
Irwin Mitchell
.
Duncan Lewis Solicitors
regularly engages in high profile strategic public law litigation, with a particular focus on vulnerable claimants in cases relating to prison law, court of protection, mental capacity and social welfare issues. They firm has also been successful in representing Grenfell Tower core participants and assisting individuals in the Windrush Scheme.
Toufique Hossain
leads the area of immigration in public law, with experience conducting high profile class action challenges.
James Packer
litigates across test cases concerning access to the Courts, unlawful detention and enforced removals.
Rohena Wallace
is a name to watch for her work in representing vulnerable clients.
Duncan Lewis Solicitors
is differentiated by its sizeable judicial review claimant offering, with a particular focus on immigration and unlawful detention. The firm is increasingly developing this expertise on an international platform, with recent challenges to UK government practices in Libya and Eritrea.
Toufique Hossain
 is a '
high profile
' presence in the team, and takes the lead on representation of vulnerable asylum seekers, many of whom are victims of torture, sexual abuse and trafficking.
James Packer
 is another key contact; he regularly conducts test cases concerning enforced removals from the UK and decisions to refuse legal aid.
Duncan Lewis Solicitors
' Leicester team has significant expertise in immigration, asylum, and judicial review claimant matters.
Alexis Masolo
is the key figure and routinely conducts appeals before the Immigration Asylum Chamber, advises and assists unaccompanied asylum seeking children, and also handles entry clearance matters.
With an office in Harrow,
Duncan Lewis Solicitors
has seen a steep increase in county line drugs cases and modern slavery defence work, which has led to a niche in this area. More widely, the team is instructed on a variety of serious criminal matters and gang-related crimes.
Nicholas De Freitas
leads the team, and consultant solicitor
Simon Connolly
 is an '
absolute star on confiscation law
'.
Duncan Lewis Solicitors
, based in Harrow, represents both claimants and defendants and handles mandates relating to recovery actions, asset freezing orders and fraud litigation. '
Business-savvy commercial litigator
' and practice co-head
Anthony Okumah
 has a wealth of experience in insolvency and bankruptcy litigation, emblematic of the team's deep bench in claims against financial advisers. Dispute resolution expert
Sobashni De Silva
 also co-heads the team.
Duncan Lewis Solicitors
has a strong focus on claims against solicitors who are alleged to have given negligent advice regarding property disputes. Directors
Anthony Okumah
and
Sobashni De Silva
 lead on many of these cases, each being members of the Professional Negligence Lawyers Association, bringing with them over a decade of experience. They are supported by associate
Kulwant Sokhal
, who works largely on financial disputes.
Abbid Majeed
and
Meena Kumari
lead the family and child care offering at
Duncan Lewis Solicitors
from Bradford. The team's workload includes advising on complex financial matters. The team specialises in domestic abuse cases, and has expertise in forced marriage and FGM. In addition, it advises on complex private children matters, including emergency protection and adoption cases, often internationally. The wider firm prides itself on its cross-cultural awareness, which strengthen its ability to provide support in unorthodox family matters.
Duncan Lewis Solicitor
s
'
'
greatest advantage is its enormous size and quality of solicitors as well as its diversity of experience across the firm'.
It handles all aspects of family law, with particular specialism in representing victims of domestic violence, handling complex divorce matters and securing financial settlement following the breakdown of a marriage. Other strengths include handling Islamic law cases and complex cross-border matters. The lawyers are '
friendly professionals who take the time to understand your case'
.
Duncan Lewis Solicitors
represents a range of different clients in commercial disputes including PLCs, SMEs, financial institutions, government authorities and foreign parties. The firm acts for both claimants and defendants and has developed a specialism for fraud related and financial matters. Civil fraud expert
Sobashni De Silva
co-heads the practice with
Anthony Okumah
who handles negligence and property matters.
The practice at
Duncan Lewis Solicitors
is led by Harrow-based
Caroline Roche
, who handles contentious probate matters and specialises in handling Powers of Attorney and proprietary estoppel claims. Solicitor
Rourke Rupert Bulbring
joined from
Wellers Law Group LLP
.
Duncan Lewis Solicitors
handles a variety of complex claims, with a focus on supporting vulnerable clients in cases of solicitors negligence. The firm also acts in claims against legal, construction and engineering and financial professionals.
Sobashni De Silva
has over fifteen years' experience of representing a diverse clientele in a range of claims, while
Anthony Okumah
 also has expertise in claims against legal and financial professionals.
Duncan Lewis Solicitors >
Firm Profile
Duncan Lewis Solicitors, established in 1998 and headquartered in the City of London, is one of the largest providers of publicly funded (legal aid) legal services in the country with offices across England and Wales. Duncan Lewis is a paperless law firm with over 570 personnel, servicing both corporate entities and private individuals in over 25 areas of law; many of which are some of the most vulnerable and marginalised people in society. Duncan Lewis is committed to providing a reliable and practical legal service to ensure access to justice for all.
Employing over 600 personnel, Duncan Lewis practices in over 25 areas of law and as the largest provider of legal aid services in England and Wales approximately 70% of the firm's client base is publicly funded. They hold 11 franchises in: actions against public authorities, child care, clinical (medical) negligence, community care, crime, family, housing, immigration, mental capacity/court of protection, mental health, public law and welfare benefits. Serving publicly and privately funded individuals and corporate entities, Duncan Lewis is committed to providing a reliable and practical legal service to ensure access to justice for all.
The firm is dedicated to excellence in staff training and development and they are permitted by the Law Society to offer close to 100 training contracts in any given training period. They take pride in their commitment to equality, diversity and inclusion; currently 50% of the firm's staff are from an ethnic minority and its workforce speak over 50 languages; ensuring their staff are able to best serve the clients and communities they assist.
Type of work undertaken
Immigration, public law, civil liberties and human rights: The Duncan Lewis public law department carries out both publicly and privately funded work, representing in immigration and asylum, regulatory fitness to practice, environment and planning cases. The department has a niche specialism in immigration claimant judicial review matters and costs litigation; unlawful immigration detention cases with high-net claims for damages; immigration removal cases; prison law claimant; and the provision of social welfare services.
The department also expertly represents vulnerable clients including victims of torture and/or trafficking in immigration detention-related matters. The department specialises in assisting with asylum applications, in-country asylum and appeals, and experience in all aspects of judicial review claimant work. This includes obtaining emergency orders and other interim relief to prevent breaches of human rights; following up judicial reviews with actions for damages in both the county and high courts; and successfully pursuing judicial review matters to the Court of Appeal and Supreme Court.
Court of Protection: Duncan Lewis' dedicated Court of Protection team offers sensitive and in-depth assistance with the preparation of deputyship applications, preparing powers of attorney, the health and welfare of an individual lacking capacity, financial issues, and disputes – both domestic and international – relating to powers of attorney and deputyship applications.
Business and private immigration: As one of the UK's leading immigration firms, Duncan Lewis offers assistance in numerous business and private immigration matters including the right to work in the UK; Tier-2 visa applications and appeals; student and graduate visas; spousal visas; and visa overstays. They offer a full service to SME business clients on all aspects of the Points-Based System (PBS), sponsorship licence applications, and immigration strategy/compliance advice.
Family, matrimonial and child care: The family and child care department consists of a number of solicitors who have achieved the Law Society's Children Law and Family Law Advanced accreditations, and specialise in all aspects of family and both private and public children law matters. The department holds a niche practice in representing victims of domestic abuse and has experience in handling complex divorce and financial matrimonial matters relating to the breakdown of marriages or relationships.
Children/public law matters: The team has a broad practice representing parents, guardians, family members and children through guardians in children public law proceedings. They conduct cases on behalf of the official solicitor and are regularly appointed to represent babies and young children. The department has extensive experience representing very vulnerable clients in matters involving parents with mental health issues; young children in care proceedings that involve severe non-accidental injuries; sexual, physical and emotional abuse; drug and alcohol misuse; neglect; factitious illness and rare illness. As a direct result of the team's diversity they are regularly appointed by guardians to represent children in culturally complex care cases.
Children/cross-border disputes: The firm conducts high-profile international child abduction cases and engages in wardship proceedings for the return of children taken out of the jurisdiction as well as cross-border care proceedings. It is one of only a small number of firms that are on the International Child Abduction and Contact Unit (ICACU) referral list.
Housing: The housing department represents both landlords and tenants and has niche expertise in possession, disrepair, and unlawful eviction cases. It also has a significant presence in County Court possession duty schemes throughout London, enabling them to specialise in defending social tenants in possession and unlawful eviction cases. They offer representation in all proceedings including reviews, appeals and judicial review proceedings relating to homelessness, succession for tenants, and neighbourhood disputes against local authorities.
Criminal defence: The majority of the solicitors within the firm's crime department are police station representatives and a large number are highly experienced higher court advocates who provide advocacy in serious matters, including murder and rape. The department has a notable practice defending clients in serious and complex criminal cases, particularly gang-related crime and drug importations. They also have expertise in representing clients who have significant mental health problems in insanity defence cases.
In addition, the firm has established practices in motoring law, prison law, and actions against public authorities, and are able to advise on appealing a conviction or sentence.
Commercial litigation and dispute resolution: Duncan Lewis has acknowledged expertise in advising corporate clients on litigation matters, as well as advising private individuals in cases where litigation is an option. The litigation and dispute resolution team provide clear and concise legal advice to resolve commercial disputes for both clients based in the UK, and international businesses. The team works with clients to create a goal-focused vision, prepare strategies and successfully execute solutions to deal with a dispute either by ADR or Court Litigation, whilst minimising cost and risk.
Clinical (medical) negligence: The clinical (medical) negligence team has significant experience acting in an array of claims, varying from accident and emergency failures and GP negligence claims, to misdiagnosis and wrongful death claims. They also act for individuals who have suffered profound and permanent brain, spinal, or neurological injuries and associated disabilities as a consequence of failings in medical care by both the NHS and private hospitals.
Personal injury: Duncan Lewis' personal injury practice has extensive experience representing clients who have sustained injuries as a result of a range of accidents, including accidents at work, road traffic accidents, accidents suffered abroad, children's accidents and many more. A particular focus of the practice is acting in claims on behalf of victims of fatal injuries. Other broad specialist areas include claims against local authorities for slips and trips in public spaces; occupiers' liability; and asbestos related illnesses.
Other areas of law covered: business crime/investigation; charity; commercial property services; community care; debt and insolvency; education law; employment; mental capacity; mental health; regulatory and compliance law; welfare benefits; wills, probate and tax.
Notable cases:
Supreme Court success in the immigration nationality case of Hysaj & Ors, R which significantly changed the case law on deprivation and nullity of British Citizenship under the British Nationality Act 1981.
In CSM, R (On the Application Of) v Secretary of State for the Home Department [2021] EWHC 2175 (Admin) the High Court found the SSHD failed to put in place systems to protect those with HIV detained by her, in breach of her obligations under Article 3 of the ECHR. This is the first time that a domestic Court found the State to be in breach of its duty to have systems in place to avoid a breach of "inhuman and degrading treatment" (Article 3 ECHR), known as "the systems duty".
In SM v Lord Chancellor[2021] EWHC 418 (Admin) the High Court held that free legal advice must be made available to immigration detainees held in prisons, bringing access to lawyers into line with the legal advice scheme operating in immigration removal centres.
In a judicial review against the Lord Chancellor, Duncan Lewis successfully challenged the blanket refusal to provide legal aid funding for judicial reviews where permission was refused on the papers. The result will assist legal aid providers representing some of the most vulnerable in society and should in turn enhance access to justice.
The firm is the successful claimant in a claim for judicial review of the Legal Aid Agency's refusal to backdate legal aid certificates. Their contention in the litigation is that the Legal Aid Agency and Lord Chancellor have failed to recognise that the legal aid regulations must contain an implied power to backdate certificates, or are ultra vires. In response to that claim, the Government has agreed, in open correspondence, to amend the Civil Legal Aid (Procedure) Regulations 2012 to expressly allow for legal aid certificates to be backdated to the date of application for legal aid.
In June 2019, clients NN and LP have settled their claims with the SSHD conceded that their policy – which allows identified victims of trafficking to receive support for only 45 days following a conclusive grounds decision – is unlawful and incompatible with the European Convention on Human Trafficking).
Multiple teams, including the housing, personal injury, and public law departments, took part in the Grenfell Tower Inquiry representing core participants as well as the bereaved and those affected by the fire.
Soltany and Ors – a challenge to the lock-in regimes at both Brook House and Colnbrook IRCs where detainees are locked in their rooms for approx. 13.5 hours a day despite no published policy to justify this and despite no express provisions in the Detention Centre Rules 2001 to allow it.
Advising two unions, the Locum Doctors Union and Healthcare Professionals Union in relation to allegations that NHS Improvement continues to instruct NHS Trusts, contrary to its own guidance, to apply a blanket determination that all locum doctors and nurses are inside IR35 so that National Insurance and Tax had to be deducted at source.
A (A Child) (Rev 1) [2020] EWCA Civ 731 – The Court of Appeal handed down judgment in this landmark case concerning FGM Protection Orders when a child does not have secure immigration status. The Court of Appeal upheld the President of the Family Division's judgment, which held that any previous assessment of risk of FGM made by the Immigration Tribunals (as part of an asylum claim or other) is not the starting point for any Family Court assessment of the risk of FGM for the purpose of determining whether the Court should make an FGM Protection Order.
Our housing team represented the tenant in Ratcliffe v Patterson a county court judgment which resulted in a rare victory of a defence and counterclaim based on disability discrimination against a private landlord. This judgment is very encouraging for those who represent disabled tenants, it sets out steps that private landlords ought to take to support disabled tenants in maintaining the terms of their tenancy.
Successfully represented a vulnerable mother who, after being subjected to domestic violence by her husband (her child's father) in Bosnia, retrieved her child's passport and returned to the UK. The mother issued wardship proceedings and at the same time the father issued Hague Child Abductions Convention proceedings – of which the latter trumps the former. Despite this, the judge set aside the order for the child's return to Bosnia and dismissed the father's application under the 1980 Convention.
Our crime team represented the imprisoned convicted killer Joanna Dennehy in her claim for damages on account that her two year solitary confinement in prison breached her human rights.
Staff Figures
Number of UK directors : 60 Number of other UK fee-earners (including consultants) : 435
Languages
Punjabi Urdu Dutch Afrikaans Hindi Bangla Polish German Russian Lithuanian French Norwegian Turkish Bulgarian Farsi Twi (Ghanaian) Swedish Gujarati Albanian Italian Croatian Spanish Bosnian Macedonian Greek Welsh Czech Slovak Arabic Hungarian Cantonese Romanian Malay Swahili Tamil Marathi Filipino Portugese Amharic Bengali Creole Dari Pashtu Kurdish Shona Somali Telugu Yoruba
Memberships
Law Society of England and Wales Resolution CILEx Association of Lawyers for Children ELA (Employment Lawyers Association) Society of Trust and Estate Practitioners (STEP) Association of Personal Injury Lawyers (APIL)
Diversity
Duncan Lewis Solicitors is dedicated to recruiting the most talented employees, regardless of age, disability, religion or belief, and other protected characteristics. With 73% of our workforce female and 50% from an ethnic minority background, we are proud of our commitment to equal opportunities, diversity and inclusion, and of having a workforce that best serves the diverse clients and communities that we assist.
As a signatory to the Law Society's Diversity and Inclusion Charter since 2016, we place great value in the unique talents of our workforce and appreciate that diversity of talent has a direct and meaningful contribution to the work we carry out. Our ongoing aim is to attract, recruit, and retain high-quality, diverse talent. This is achieved through our tailored Equality and Diversity Policy which encourages and promotes the recruitment of such talent.
Our recent diversity survey shows that of those that participated, 73% were female, 42% were aged under 35 and 50% were Black, Asian and Minority Ethnic (BAME). In addition, 62% of the firm's Directors and Board members are female and 60% are BAME. These results encapsulate our continued efforts to break the glass ceiling of the legal profession and create a more inclusive and diverse workplace and working culture.
Through our initiatives we are able to assist a wide range of individuals from many different backgrounds. By utilising the 60+ languages spoken by our staff we can assist in areas where access to justice is impeded by language barriers, enabling us to continue to fulfil our motto 'we give people a voice'.
Our clients receive a tailored service where different customs, traditions, faiths, and languages are considered, with our lawyers able to provide a bespoke service to the individual that does not disadvantage them or hamper their chances of success on account of their background or practices.
The Duncan Lewis Pro Bono Committee protects the most vulnerable individuals by ensuring that those in need have access to legal advice and assistance. We collaborate with numerous charities and organisations, and participate and hold many pro bono clinics.
Our commitment to nurturing talent extends to inspiring the next generation of lawyers. Consequently, our Immigration team assists a clinic at King's College London focused on providing law students with the opportunity to learn more about the legal profession in practice.
Our pledge to recruit talent from different backgrounds has been strengthened by our involvement in the government's Kickstart Scheme, which provides funding to create new jobs for 16-24 year olds on Universal Credit who are at risk of long-term unemployment. As a result of our early successes we have now began to retain a number of candidates full-time.
Our commitment to diversity and inclusion continues to be recognised across the legal industry. Since 2015, we have been shortlisted for three consecutive years by the Law Society Excellence Awards for Diversity and Inclusion. In 2019 we were awarded the Access to Justice award and the Law Firm Diversity & Inclusion Initiative award at the UK Legal Diversity Awards. Further in 2020, we were named the best firm for diversity by The Lawyer's UK Top 200 and in 2021, won Outstanding Firm for Diversity and Inclusion at the Chambers Europe Awards.