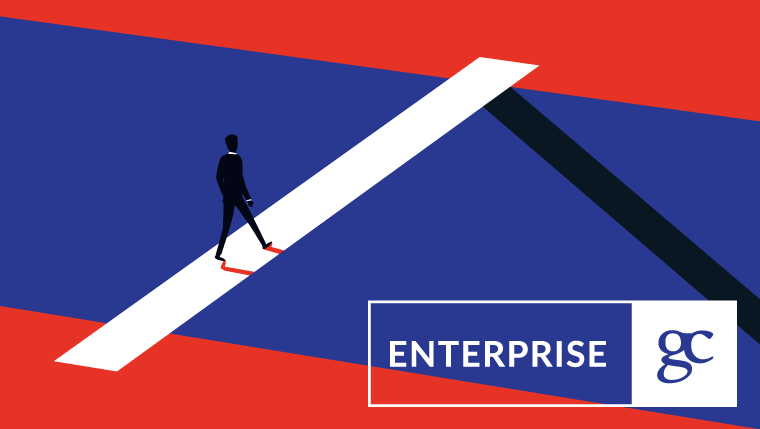 Event information
Start Date: Mon 25 Apr 2022 End Date: Tue 26 Apr 2022
Venue: Hilton Syon Park, Park Rd, Isleworth, Brentford TW8 8JF
At a glance
Enterprise GC is the marquee, two-day general counsel event from Legalease (the business behind Legal Business and The Legal 500). This will be the fifth year of EGC, held at the Hilton London Syon Park.
The summit gathers more than 100 senior speakers and guests and provides sponsoring partners with a chance to work on a best-in-class event from one of the top legal publishers in the world.
The programme includes plenary sessions, workshops, keynote speeches and roundtables, drawing on the elite of Europe's in-house profession as well as selected speakers from the wider business and academic community. Another highlight is the Monday-night gala dinner at the historic Syon House.
Agenda
Millennial who? Attracting and retaining the lawyers of tomorrow
As Millennials become the new boomers of the corporate world, we explore what it will take to attract, hire and motivate the lawyers of tomorrow. Will address the hugely-divergent experiences of companies in different sectors, including how to leverage – or work around – your brand when hiring.
Coded messages – tackling the new Corporate Governance Code
Coming effectively into force for premium listed companies in 2020, the code imposed new reporting and governance duties on major plcs. What do GCs need to know?
Talking a good game – in-house D&I under the microscope
2019 saw several high-profile examples of GCs calling out law firms for lack of progress on diversity on both sides of the Atlantic but are in-house teams living up to their own rhetoric? A frank debate assessing the victories and failures of the in-house community.
Bring me the horizon – events that your business needs to know about
Amid a hectic period for regulatory change our panel explores 2021 and beyond to look at the rules, judgments, trends and business developments that should be on the agenda of plcs and their legal teams. What are the five things coming that will matter to your board?
The Mindful Business Charter – can it deliver?
The Mindful Business Charter is the most high-profile attempt by in-house teams and law firms to tackle work-place stress but it has struggled to bring on board in-house teams. We explore the initiative and assess the profession's wider record on tackling increasingly pressing quality-of-life issues.
A seat at the table – smarter tactics to influence the board
There has never been more pressure for GCs to have effective boardroom skills but support and training are hard to find. We hear from veterans and consider as well the challenge of taking on the company secretary role.
Lifelong learners – executive education for general counsel
There has never been more demand for general counsel to bolster their CVs with leadership training and business but do business schools have much to offer chief legal officers? We look at the options.
#Metoo – The GC challenge
After two years that have generated terrible headlines for the legal profession, we assess the challenges for legal teams in managing poor behaviour in their own companies, the thorny issue of NDAs and ask if problems of harassment demonstrated in private practice extend to in-house teams.
Crossing the floor – GCs taking on commercial roles
Despite much talk of in-house counsel building commercial skills for their day job, few GCs take full-fledged commercial roles. A discussion looking at the practical options for individuals to take revenue generating roles, both to build their long-term legal careers and to permanently cross the floor. Will also address the role of GCs in encouraging secondments and transfers of their team into commercial roles.

Keynote speakers
James Kerr
James Kerr is a leadership and strategy consultant. Most notably he has studied the success of the New Zealand rugby team to uncover their strategies for success. The lessons range from leadership to embracing innovation.
For his best-selling book Legacy. What the All Blacks can teach us about the
business of life – 15 lessons in Leadership, James spent time with the All Blacks witnessing first hand how the team operates. He analyses how the team comes together and what enabled them to move from an impressive 75% win rate to 86% in five years, becoming a dominant force in world rugby, despite hailing from one of the smallest populations.
James's conclusions have important lessons for anyone involved in leading,
building or working in a team. From having senior players tidy up the dressing
room to focusing everyone's minds on the 'core story' of the team, its culture and its heritage. Other key points include the value placed on recruitment based on character not just talent, how working for a bigger goal delivers bigger performances, and why you should change your game when you're on top of your game. In addition to writing, James has worked as a consultant for businesses including HSBC, Boeing and Shell, specialising in how to lead change and deliver top teams.
---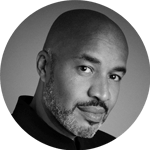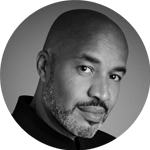 Trevor Faure, CEO, Smarter Law Solutions
Trevor Faure advises law firms and legal departments on performance and efficiency improvement. Author of Smarter Law: transforming busy lawyers into business leaders, he is 'one of the most creative and systematic thinkers about contemporary business law' (Ben W. Heineman, former General Electric GC).
A GC since 1990, Faure led existential change at:
EY Global: GC through $60Bn Lehman collapse and Madoff fraud
Tyco International: turnaround team after the Kozlowski scandal almost led to an Enron-style collapse.
Dell EMEA: 'Dellionaire' rocket-ride from No.7 to No.1 worldwide.
Apple EMEA: from loss-making spiral to Steve Jobs
---
Steering committee and speakers
The senior in-house counsel already joining our core advisory group to refine our programme and speak at the event include:


Rosemary Martin – Vodafone
Richard Price – Anglo American
Maaike de Bie – easyJet
Matt Wilson – Uber
Simon Croxford – UBS
Mel Rowlands – Smiths Group
Mark Maurice-Jones – Nestlé
Jeremy Barton – KPMG UK
Elizabeth Messud – Kingfisher
Sonya Rogerson – Bank of China (UK)
Dan Toner – Spire
Rushad Abadan – Standard Life Aberdeen
Hannah Hullah – John Lewis
Mark Gregory – Rolls-Royce
Catherine Johnson – London Stock Exchange
Ruwan De Soyza – Halma
Rob Booth – The Crown Estate
Justine Campbell – Centrica
Laila Coffey – SSQ
Trevor Faure – Smarter Law Solutions
The best of Enterprise GC