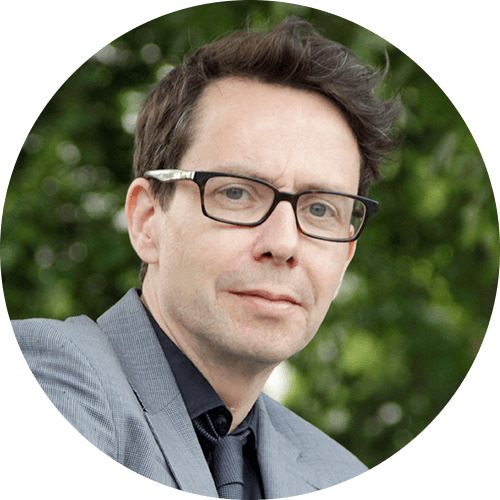 Professor Bobby Duffy
Director of Policy Institute, King's College London
Bobby Duffy is Professor of Public Policy and Director of the Policy Institute. He has worked across most public policy areas in his career of 30 years in policy research and evaluation, including being seconded to the Prime Minister's Strategy Unit.
Bobby sits on several advisory boards including Chairing both the Campaign for Social Science and the CLOSER Advisory Board, is a member of the Executive of the Academy of Social Sciences, a trustee of British Future and the Centre for Transforming Access and Student Outcomes in Higher Education (TASO) and a Senior Fellow of the Munk School of Global Affairs & Public Policy, University of Toronto.
His first book, The Perils of Perception – Why we're wrong about nearly everything, was published by Atlantic books in several countries, drawing on a set of global studies on how people misperceive key social realities. His latest book, Generations – Does when you're born shape who you are?, came out in September 2021 and challenges myths and stereotypes around generational trends, seeking a greater understanding around generational challenges.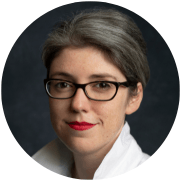 Daisy Powell-Chandler
Founder, The Reputation Coach
Daisy Powell-Chandler has worked on multiple general election campaigns, Welsh Assembly and Scottish Parliamentary elections, the No to AV campaign, Remain and the campaign to keep Scotland in the UK. She was briefing officer to David Cameron during the 2010 General Election and worked as a researcher in a number of high-profile think-tanks including Policy Exchange and the Centre for Social Justice, rising to the position of Research Director at the influential Centre for Policy Studies.
After politics, Daisy became a pollster at the research company Populus where she ran strategy projects for clients such as RBS, the Charity Commission, the National Gallery and No. 10 Downing Street. She then founded her own strategy company and started the reputation podcast "Why Everybody Hates You". Now Daisy is a Director at Public First where she helps leaders to measure and improve the reputation of their organisations.
Mo Zain Ajaz
Founder, LEx360
Voted Individual of the Year: Legal Operations 2019 by the Legal 500
Voted 'the Purchaser' [1 of 6 role models for corporate counsel] by Financial Times in 2018
Voted 2017 Hot100 Lawyer by the Lawyer Magazine
MBA from Warwick University and MSc in Lean Enterprise from University of Buckingham
Keen interest in exploring Lean, Operational and Process Excellence in the legal market.
Faculty member and coach for the Legal Lean Sigma Institute
Advisory Board Member of Aston University Law school.
Founder of LEX360 – better legal operations today
Supporting busy General Counsel and Law Firms in their pursuits of excellence in the business of law – from strategy, delivery to continuous improvement. Proven results in creating effective legal functions by achieving end to end optimisation through the use of lean methodologies, data and legal technology. Speaker, visiting professor and coach in Legal Operations/Legal Lean methodolgies. Legal tech entrepreneur.
Previously General Counsel of National Grid
A member of the Leadership Team with responsibility for strategy, planning, performance, change and improvement across the Global Legal function. Accountability for National Grid's Operational Excellence programmes across the function (Risk and Compliance, Assurance, UK / US Legal and Company Secretariat). Accountability for all legal services for National Grid's property portfolio.
MBA and MSc dissertations focussed on optimising legal operations from embedding strategy to win-win supplier arrangements
Justin Collins
Regional Vice President, EMEA, Legal Solutions, EPIQ
Justin Collins is regional vice-president for EMEA at Epiq, responsible for sales, account management, solution architect, and bid management teams located in the region. He has more than 25 years' experience in sales, product management, learning and development, and marketing in the technology and legal sectors.
Justin is responsible for Epiq's exceptional client interactions in the region, drawing on his vision of steadfast client-centric focus to deliver sustainable value which includes the actions of Epiq's sales, marketing, and account teams.
In his role, he draws on his experiences in IT&T in launching, managing, and developing new and existing business lines and geographies across a range of sectors, including public sector and enterprise clients.
In addition to his role at Epiq, Justin advises start-ups and industry groups, aiming to contribute his capabilities to deserving organisations, and to develop talent in the legal tech industry.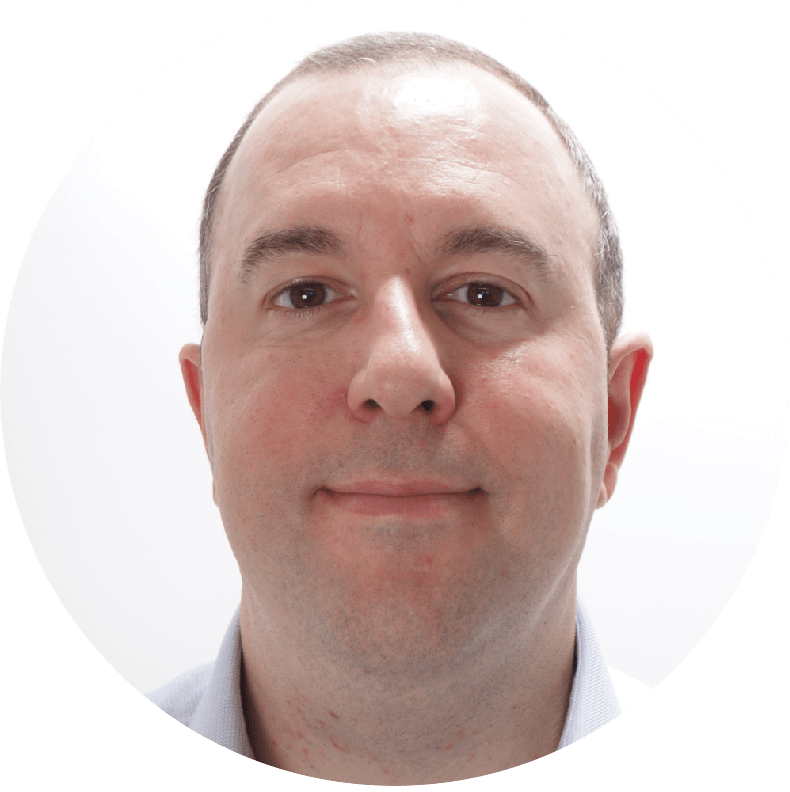 Nicholas Pouyiouros
Senior legal operations consultant, legal business advisory group, Epiq
Nicholas is Epiq's lead legal operations consultant for EMEA and is responsible for ensuring excellence in client delivery.
Nicholas is a results-driven legal operational professional with a proven track record of helping leadership teams achieve tangible business benefits. With 18 years of experience driving change initiatives and supporting operational excellence in legal, compliance, and risk on a global basis, often in regulated environments. Nicholas has consistently delivered enterprise-wide and team-level business transformations collaboratively and successfully.
Nicholas has a diverse range of experience, having worked within various legal environments, including law firms, in-house legal teams, and specialist consultancies. Furthermore, he has worked across multiple industry segments including technological, financial, pharmaceutical, manufacturing, media, mining and many others.
Nicholas's unique legal operations knowledge, coupled with his customer-centric approach, has earned him a reputation as a trusted advisor who consistently delivers exceptional results.  He is dedicated to helping organisations achieve their business goals, and his ability to collaborate and drive change has made him a valuable asset to clients locally and globally.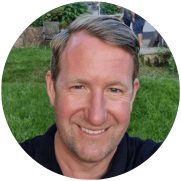 Alistair Maiden
CEO and Founder, Syke
Alistair Maiden is a successful entrepreneur and the founder and CEO of SYKE, a legal technology consultancy firm based in the UK. Alistair began his career as a lawyer, practising commercial and technology law for several years. He was Head of Contracts and the Data Protection Officer for the UK retailer, ASDA. At ASDA, Alistair designed and implemented a digital contracting tool which reduced the average contract cycle from 17 days to just 5 days.
In 2016, Alistair founded SYKE, with the mission to transform the legal industry by bridging the gap between between legal teams and emerging legal tech, with legal engineers as the interface. Under his leadership, SYKE has become a leading legal tech consultancy, offering services such as technology selection, implementation, and optimization to law firms and legal departments worldwide.
Alistair has been recognized for his contributions to the legal technology industry, receiving accolades such as the Legal Technologist of the Year award at the 2019 British Legal Awards. He continues to be an influential figure in the legal tech space, driving innovation and leading the charge for digital transformation in the legal industry.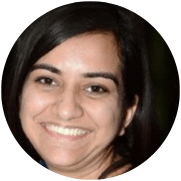 Kriti Sharma
Head of Product, LegalTech, Thomson Reuters
Kriti is an innovator, product leader, and a global voice on AI and its impact on society. She was named in the Forbes 30 under 30 list for advancements in technology. She is a Google Grace Hopper Scholar. Her TED talk has been viewed more than two million times, leading a global movement on AI for Good. In 2017, Kriti founded AI for Good, an organisation that's using AI and data to help solve some of the toughest global challenges of our time, such as violence, climate crisis, and mental health. She is a regular contributor to the Financial Times, Harvard Business Review, Fortune, TechCrunch and BBC.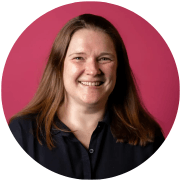 Laura Farnworth
General Counsel and Company Secretary, Atom Bank
Laura joined Atom Bank, initially on secondment, in July 2014 when the business was still very much in the early stages of development. She has been involved in all of the company's funding rounds, including the initial investment by Banco Bilboa Argentaria Vizcaya as part of a £100m raise in late 2015, as well as the application for Atom's banking licence and the associated lifting of restrictions on that licence in April 2016. Laura was appointed General Counsel of Atom Bank in December 2019 and was recognised in the Professional and Financial Services section of the Innovate Finance Women in Fintech Powerlist 2020.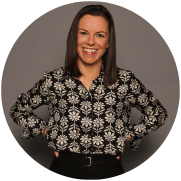 Ciara Cullen
Partner, RPC
Ciara is an IP & Technology specialist who is recognised as a Next Generation Partner for Retail & Consumer and Intellectual Property by the Legal 500.
Ciara co-heads RPC's Food & Drink Group and has enjoyed advising various global brands in the F&D sector and the alcohol industry for several years.
Ciara's contentious experience includes acting in disputes before the English and Irish Courts, the UK IPO, the ICC and CIETAC. As well as advising clients across the full range of IP rights, including trade marks / passing off, copyright, patents, design rights, breach of confidential information and IP licence disputes; Ciara assists clients with the resolution of distressed technology projects.
She also supports clients on brand protection and counterfeit issues, sponsorship / endorsement arrangements, IP projects and licensing, and technology-led digital projects. Ciara has a particular interest in sustainability and the consumer regulatory landscape and assists clients with advice and workshops on green claims compliance. She also provides specialist regulatory advice on food & drink labelling issues and is passionate about the No / Low and "Better for You" category.
Clients range from luxury brands, retailers and food & drink businesses to companies in the FMCG, technology, media, and insurance industries.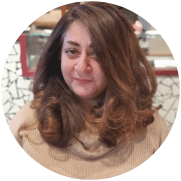 Paula Alessandro
Business Advisor, Investor & General Counsel, Inhouse Collective Ventures
Paula is a seasoned business advisor and C-suite general counsel with a successful career spanning over 20 years in financial services. Having spent the formative years of her career at a Top 5 law firm, she has held management positions in elite global financial institutions including Santander, Morgan Stanley and Standard Chartered. Most recently, Paula holds executive and board advisory positions in the venture capital space, advising hyper-growth start-ups across the fintech/ technology, media and financial services sectors. An entrepreneur at heart, she is the founder of Inhouse Collective Ventures, which is her second venture. Paula has also been the Vice-Chair of a Board in a leading public sector organisation. Her versatility is reflected by her multi-specialism in banking, structured finance, capital markets, corporate M&A, commercial and restructuring.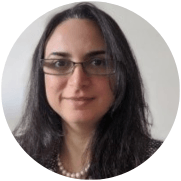 Sharmin Takin
Head of Legal, UK Debt Management Office
Sharmin Takin is the Head of Legal at the UK Debt Management Office, an executive agency of HM Treasury responsible for debt and cash management for the UK Government. She previously held in-house roles at J.P. Morgan (as Executive Director and Assistant General Counsel) and GE Capital (as the first Treasury Counsel for the EMEA region), after starting her career at the law firms Slaughter and May and Cleary Gottlieb Steen & Hamilton. She has worked in London and New York, is dual qualified and holds degrees from Cambridge University and Columbia Law School. She also serves as a Trustee for East End Citizens Advice Bureaux, a charity serving the Hackney, Newham and Tower Hamlets communities.
Anna Suchopar
General counsel and company secretary, ASOS
Anna has spent over 9 years of her career at the online fashion retailer ASOS.com, most recently as General Counsel & Company Secretary, leading ASOS' Governance function. In addition to being a member of ASOS' Executive Committee, Anna's remit included Legal, Company Secretarial, Data Protection, Business Assurance & Resiliance and Corporate Responsibility, including ASOS' Foundation. As Company Secretary, Anna supported the ASOS plc Board and Committees and was Executive Sponsor for ASOS' 'Fashion with Integrity' programme and the Board level ESG Committee, including Chairing ASOS' Governance Working Group and FWI Steer Committee. Anna joined ASOS in February 2014 was formerly IP Manager at Virgin Group, living in Geneva. She trained and qualified as a UK solicitor at Taylor Wessing LLP, practicing in TW's market-leading Intellectual Property & Media Team.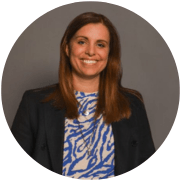 Kelly Thomson
Partner and ESG Strategic Lead, RPC
Kelly Thomson is a partner in RPC's employment, engagement and equality team with two decades' experience advising clients on all aspects of employment law, and particular focus on the people aspects of complex organisational change and restructuring. She is, also, a leader in workforce diversity, equity, inclusion and belonging, helping clients deliver their equality priorities.
A trained mental health first aider and mentor, she was shortlisted for Solicitor of the Year in the First 100 Years' inaugural Inspirational Women in Law awards. She also featured in the Law.com/Legal Week 2021 Class of 2021 Women, Influence & Power in Law (WIPL) Awards Innovative Leaders category and was awarded Ally of the Year in the WIPL Awards 2023.
Kelly co-hosts acclaimed equality podcast The Fix (over 171,000 downloads) and co-devised ReImagine! 2021, a global summit supporting the UN's Sustainable Development Goals with over 5,000 participants, raising funds for the UN Foundation.
She is key to the delivery of the British Retail Consortium's D&I Charter, working with over 80 companies to develop practical actions and interventions.
Alongside her client work, Kelly is the partner lead for RPC's own ESG strategy which encompasses DEIB along with pro bono, charities, health & wellbeing and environmental.
Nick Roome
Head of Global Solutions, KPMG Law
Nick Roome is KPMG Law's Head of Global Solutions and is part KPMG Law Global Leadership team. He additionally heads KPMG Law's Global Technology Committee, responsible for a one firm global technology strategy leveraging KPMG's Strategic Alliance partnerships. In the UK, Nick has led the business through a period of transformational growth with an authentic focus on clients, colleagues and culture. Nick recently spearheaded the global launch of the Digital Gateway for Law, our global managed legal solutions platform, and the launch of our Global Legal Technology & Growth hub.
Prior to joining KPMG Law, Nick was a Private Equity and M&A partner at DLA Piper where he spent nine years, following a period of seven years with Addleshaw Goddard where he trained and qualified.
Nick leads KPMG Law's General Counsel Community, Legal Reimagined. Legal Reimagined is a digital and in person community with a genuine mission to enable its members to connect, be inspired by fresh perspectives, co-create solutions and support. Nick regularly hosts General Counsel discussions in the UK and more laterally Europe, sharing perspectives and spending time in the market actively listening to clients.
Kennedy Masterton-Smith
Partner , KPMG Law
Usman Wahid
Partner, KPMG Law
Matthew Malone
Partner, Risk and Regulatory Transformation, KPMG Law
Nicola Brooks
Managing Director, Legal Operations Transformation Services, KPMG Law
Celia Moore
Professor of Organisational Behaviour in the Department of Management and Entrepreneurship, Imperial College Business School
Paul Henninger
Partner, Head of UK Connected Technology & Global Lighthouse, KPMG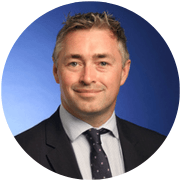 Matthew Roach
Head of i-4 Cyber Security Leaders Community, KPMG
Matt is Head of the International Information Integrity Institute (i-4) which is the world's longest running cyber security leadership trust group. Prior to joining KPMG in 2018, Matt spend 20 years in law enforcement, predominantly tackling international organised crime, cyber crime and kidnap and extortion. During this time he worked on the National Anti-Kidnap and Extortion Unit, providing strategic and tactical support to threats to life and commercial extortion operations. He has received Director General and Crown Court Judge commendations for his work.
Since joining KPMG, in addition to leading i-4, he has managed multiple global corporations to resolve ransomware incidents and provided negotiation services to aid clients' return to operational effectiveness.
Neil Harrison
General counsel, Aviva
Neil is a general counsel at Aviva, the UK's largest insurer. He part of the management team of the legal and company secretarial function and leads teams covering a variety of legal specialisms across the group including corporate, M&A, reinsurance, privacy and outsourcing. He also sponsors the function's DEI programme. Prior to joining Aviva in 2010, Neil spent a decade in private practice advising on a wide variety of corporate matters.
Laura Field
Managing Director, SSQ
Laura leads SSQ's UK In-House business and manages a team of experienced consultants who recruit legal and compliance professionals into all industry sectors from General Counsel level down. With over 20 years' experience in the search industry, she is interested to learn about your legal team and can provide market intelligence and advice on matters involving recruitment, retention and salary benchmarking. Laura believes in building effective, enduring relationships and that the best results come from taking the time to understand what people are looking to achieve from their career long-term. She champions SSQ's involvement in various market initiatives including the General Counsel for Diversity & Inclusion.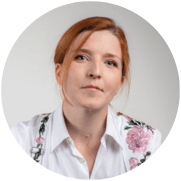 Terra Potter
General Counsel for EMEA/AP & Industrial, Hexcel Corporation
Originally hailing from a cornfield outside Chicago, Terra is a highly experienced English law qualified solicitor (14 years' PQE) and senior leader with extensive international experience in Europe and Asia Pacific, with sector experience ranging from aerospace and industrial manufacturing, to oil & gas and energy. Terra is currently General Counsel for EMEA/AP & Industrial with Hexcel Corporation, a global leader in advanced composite technology for the commercial aerospace, space and defence, and industrial markets. As GC, Terra focuses on collaboration and efficient, strategic outcomes, and is experienced with building robust and efficient legal teams and functions. Terra likes to indulge by hosting "teacup champagne and hot dog" networking salons, crafting fantastically flavoured popcorn, playing video games and reading voraciously. Recognised in The Lawyer's Hot 100 in 2020 and in the GC Powerlist UK 2021 and 2022.
Akil Hunte
Chair, NRG Lawyers
Akil Hunte is a trainee solicitor at CMS and Chair of NRG Lawyers, a not for profit that aims to pave the way for non-Russell group students and graduates in their legal careers through guidance and support. After making history at his law school for receiving the Dean's Award for two consecutive years, Akil is on a mission to challenge the status quo and inspire the next generation of leaders on their journeys through his value-based leadership principles. Akil is an esteemed public speaker, author of motivational E-guide "Unlocking Yourself After Lockdown", Founder of LinkedIn Skills For Lawyers, Founder of Solicitors In the Making and is a motivational influencer on LinkedIn, with a following of over 12,000+. Outside of law, he has volunteered in Tanzania as part of International Citizens Service on an economic development project, raising £1,000+ for the charity, empowering young people in his local community at a Grenfell Kids Camp and at homeless shelters such as Crisis, Brixton Soul Kitchen and The Big Warm Up.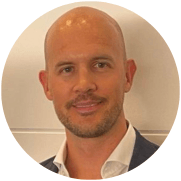 Simon Cliff
General Counsel, City Football Group
Simon is Group General Counsel of City Football Group, an investment and holding company with interests in twelve football clubs across the globe, including Manchester City FC, New York City FC and Mumbai City FC. He is a member of the Group ExCo and is responsible for overseeing the organisation's legal, company secretarial, football administration, safeguarding, risk management and compliance functions. He is also a trustee of City in the Community, Manchester.
Prior to this he was a corporate finance lawyer in the City of London, working on international mergers, acquisitions and equity capital markets transactions. He was part of the legal team that represented Abu Dhabi United Group on its acquisition of Manchester City FC in 2008 and was then asked to join the club on secondment from his law firm, making the permanent move to Manchester in early 2009.
Kate Tyers
General counsel/head of legal/legal director,
Kate is an experienced general counsel, head of legal and legal director. She was previously Head of Legal and General Counsel at an international online retailer and listed on the GC Powerlist in 2021.
She has led legal teams through various crises, change and transformation including setting up and onboarding a legal function and advising on major corporate transformation during the pandemic and during subsequent global and company events. She is passionate about equipping people with a "toolkit" to prepare for and thrive during crises and change.
Kate is a transformation and innovation enthusiast. She relishes the opportunity to create efficiencies, champion the impact of legal innovation and technology and challenge outdated legal sector norms to create best-in-class legal functions. She is also a cheerleader for equality, diversity and social mobility and a proud future mentor for the Social Mobility Foundation.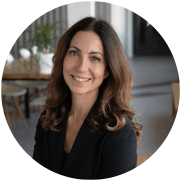 Mitzi Berberi
Chief Legal Officer, Kiwi.com
Mitzi is currently Chief Legal Officer at Kiwi.com, a global travel tech company dedicated to making travel easier, and oversees a team of lawyers covering all areas of the company's activities globally. Building on her past experience as Legal Director at Uber and VP/ Deputy General Counsel at Fox Networks Group (working with brands including Fox, National Geographic and Fox Sports/ ESPN), in her role at Kiwi.com, Mitzi drives a team defining legal frameworks for innovative tech companies operating in regulated environments.
Among her most notable achievements and awards, she received the 'Individual Lawyer of the Year Award in Media – Legal 500 (2019)', 'European Counsel Commercial Team of the Year – ACC (2018)' and 'GC Powerlist – Africa In House Team of the Year – Legal 500 (2017)'. She is a staunch supporter of D&I, involved with Women@21CF, Women@Uber and is currently the executive sponsor of the recently launched Women@Kiwi.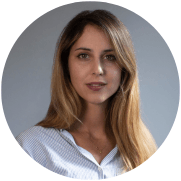 Jaeger Glucina
Chief of Staff, Luminance
Jaeger is Chief of Staff at Luminance, where she is responsible for client development and management, overseeing sales to more than 500 customers in just 4 years and advising on key relationships with Global Top 100 law firms and multinational organisations. As a passionate advocate for the application of AI in the legal sector, she is regularly invited to speak at industry-leading events around the world, including The Economist General Counsel Summit, the Corporate Counsel & Compliance Exchange and the British Legal Technology Forum. Jaeger is a qualified Barrister and Solicitor of the High Court of New Zealand, with extensive experience in insurance litigation.
Samantha Martin
Director, Legal & Compliance, Corporates Europe, Thomson Reuters
Samantha is a seasoned executive with over 20 years of experience in senior leadership positions at multinational technology and data firms. Her passion for driving business growth and addressing complex challenges has earned her a reputation as a highly skilled leader in the industry.
In 2021, Samantha joined Thomson Reuters, a leading provider of legal technology and intelligence solutions, as the head of Legal & Compliance for Europe driving multiple high-performing teams dedicated to delivering market-leading services to in-house legal teams. With her extensive industry knowledge and expertise, Samantha is responsible for driving innovation, developing new business strategies, and overseeing the day-to-day operations of the group.
Throughout her career, Samantha has held senior growth positions at various global organizations. Her dynamic leadership style and ability to motivate teams have enabled her to consistently deliver year-on-year growth in highly competitive markets. Samantha's ability to navigate complex business environments, act as a catalyst for change, and develop effective solutions to business challenges has earned her the respect and admiration of her peers.
Samantha's commitment to excellence, combined with her extensive knowledge and experience, have made her an invaluable asset to the companies she has worked with. She is a true visionary and a highly respected leader in the technology and data industry.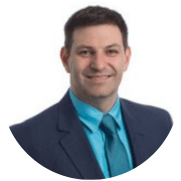 Jason Heyman
Enterprise Sales manager, legal and compliance,, Thomson Reuters
Jason Heyman is a seasoned sales professional with over two decade of experience in the legal software industry. He has built a reputation as a top-performing sales executive who consistently exceeds targets and delivers exceptional results for his clients.
Jason began his career in sales right after completing his degree in Engineering, from the University of Witwaterand, South Africa.
He started as a trainer for a small software company and quickly rose through the ranks to become a sales director within a few years. Jason's natural aptitude for sales and his commitment to hard work and excellence earned him a reputation as a rising star in the industry.
Over the years, Jason has worked with some of the biggest names in the technology and software industries. He has a proven track record of success in developing and executing sales strategies that drive revenue growth and build long-lasting client relationships. His ability to identify key sales opportunities and close deals has earned him the trust and respect of his colleagues and clients alike.
Jason's expertise in sales extends beyond just closing deals. He is a skilled communicator and negotiator who is able to effectively navigate complex sales environments and deliver win-win outcomes for all parties involved. He is also a strong leader and mentor who is dedicated to helping his team members grow and succeed in their careers.
In his free time, Jason enjoys golf, cycling, and spending time with his family. Jason is a true sales professional who is passionate about his work and committed to delivering exceptional results for his clients.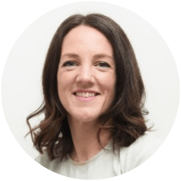 Debbie Cunningham
Chief of Staff, LegalTech, Thomson Reuters
Debbie is a Product Leader with 20+ years experience working in data and analytics, product strategy and delivery roles. She is experienced in digital transformation, thought leadership in platforms, portfolio strategy, proposition exploration and development of AI based B2B software solutions.
Debbie joined Thomson Reuters in 2022 as Chief of Staff for the Legal Tech Product team, empowering teams to deliver on the vision, enabling legal professionals to thrive by helping them do their best work, at pace, however complex.
Prior to this, Debbie worked in the Technology and Durables industry at GfK where she led the team building B2B SaaS products. In this fast paced, high growth environment, she launched a 0->1 product leveraging machine learning insights, recommendations and forecasts.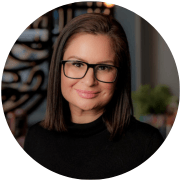 Mandy Kaur
Legal Director, Pizza Express
Mandy Kaur is Legal Director at PizzaExpress, UK and International.
Her responsibilities include Group Legal & Corporate Governance Services, Quality and Safety, Profit Protection and Facilities Management along with being a Statutory Director for all Group companies.
Having a background in Finance, Mandy converted her Finance Degree to Law in 2009 and was Called to the Bar in 2012.
Mandy joined PizzaExpress in 2008 and founded it's Legal Function in 2014.
As an advocate for D&I in the workplace, Mandy is a member of the WiHTL Race & Ethnicity Committee and the Race & Ethnicity lead for PizzaExpress since 2019.
Mandy was listed on the MBS and WiHTL's Women to Watch Index in 2020 and more recently, recognised as one of The Empower 100 Executive Role Models in 2022.
In 2022 Mandy took part in a focus group with ShareAction and the Runnymede Trust to help develop a toolkit on Ethnicity Pay Gap Reporting in the hospitality industry.
Here's
a video that WiHTL created for their 2022 Inclusion summit in which Mandy articulated what D&I in the workplace means to her.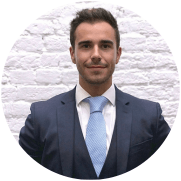 Connagh McCormick
Global General Counsel, proSapient
Connagh is currently General Counsel and Head of Compliance at proSapient, a high-growth, tech and AI-driven market insights and data platform. Prior to proSapient, Connagh was a qualified barrister and held another Head of Legal role at a tech-based supply chain management firm.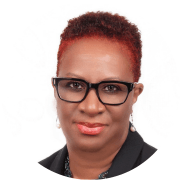 Joy Van Cooten
Associate General Counsel, ACI Worldwide
Joy is the Associate General Counsel for EMEA & APAC specialising in Software, IT and Data Protection for the multi award winning immediate payments solution provider ACI Worldwide.
She has a wealth of experience working both in house and private practice.
As a former Chair of the National Association of Women Solicitors, she is passionate about championing the rights of women, increasing diversity, inclusion, and equity in the workplace.
In her spare-time she gives career talks at local schools and mentors young lawyers' nurturing talent.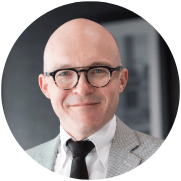 Charlie Beasley
Consultant, Egon Zehnder
Charlie Beasley is a consultant at the global executive search and leadership advisory firm Egon Zehnder – he is one of more than 600 consultants globally who work with leaders on their most critical human and business challenges. This involves finding great talent (through Executive and Board search) and also supporting leaders and their teams to develop themselves individually and as teams.
Charlie's work focusses largely around the areas of Reputation, Governance and Regulation and he is a key member of Egon Zehnder's Global Legal, Regulatory and Compliance practice. Alongside this, he works extensively with Corporate Affairs leaders and executives with broader responsibility for safeguarding the long-term reputation of their organisation. His clients include major consumer-facing and highly-regulated organisations, private equity fund and founder led businesses alongside law firms and professional services firms.
Charlie is a founding member of Egon Zehnder's LGBTQ+ and allies community ez+ and is playing a key role driving Egon Zehnder's efforts to embed a market-leading global approach to diversity, equity and inclusion across its global business. He has spearheaded Egon Zehnder's research into LGBTQ+ leadership and identity, its strategic relationships with organisations such as Out Leadership and he regularly consults to organisations and leaders on how to unlock the potential of diverse talent across their organization.
Prior to joining Egon Zehnder, Charlie was the Chief of Staff supporting the CEO of the global law firm Linklaters. Before that, he worked for several years as an antitrust and regulatory lawyer in Australia and as the Public Policy Manager in the Corporate and Public Affairs Team at retail conglomerate Woolworths Limited.
Elizabeth Barrett
General Counsel, Howden UK&I, Howden Insurance
Nilema Bhakta-Jones
Group General Counsel, Kantar
Nilema is an Executive Team member, Group General Counsel leading the Legal and Company secretariat team and sits on the DEI and ESG Steer Co. Her team works on M&A, Privacy, data protection, employment, IP, risk management and commercial legal. Before joining Kantar in 2021, Nilema was COO of Farillio, a legal tech platform for SMEs, CEO of Alacrity (a platform business for enterprise), and General Counsel of Ascential plc (250 FTSE) for 11 years. Nilema also founded the Courageous Leadership Event to empower leaders to find the courage to be a force for good in the world. The event funds an education project for marginalised girls to continue their education in Zimbabwe in partnership with charity Plan International UK. https://courageousleadersevent.com/. Nilema is a Board Adviser to Empathy Week.
Nilema qualified as a Barrister in 1994, worked for the British Government Legal Service, later joined international firm Simmons & Simmons as a litigator for 6 years before becoming a General Counsel.
She is listed in:
2022 British Legal Awards for Innovation shortlist
2020 Cranfield University's 100 Women to Watch
2018 Inspirational Women in Law Award – Champion of the Year 2018 awarded by First100years and Sparks21
2017 awarded Global Counsel award by Legal Era
2016 Legal Business GC Powerlist
2013 The Lawyer's Hot100
Kirin Kalsi
Director of UK Legal, Compliance and Data Protection, E.ON UK
Ameen Ali
Legal Director, Commercial, Kantar