Stephen Adams
Director, Global Counsel
Stephen is a Senior Director at Global Counsel. Over the last twenty years, Stephen has worked as a policy adviser on international trade and the EU single market in the European Parliament, as an advisor in DG Trade in the European Commission and an adviser to the British Secretary of State for Business. He was also an Executive Director at Goldman Sachs in London, where he worked on political risk in cross border M&A and supply chain design. Stephen is an Honorary Senior Research Associate in the School of Politics at University College London, where he lectures on contemporary aspects of public-policymaking, international trade policy and trade and investment politics.
At Global Counsel he chiefly supports the trade, investment and financial services policy practices, with a focus on industrial and trade policy, supply chain design and corporate internationalisation. He works with senior leaders in many GC clients to deepen and develop their engagement with public policymaking.
James Byrne
Manager, solution consulting, Thomson Reuters
James manages a team of solution consultants and customer success managers for legal software solutions in the corporates Europe business of Thomson Reuters. His team are the technical specialists for the legal software suite of solutions at Thomson Reuters, presenting HighQ and Legal Tracker to corporate legal departments and helping customers get the most out of their legal technology.
James has been at Thomson Reuters for seven years and has held various roles in the solution consultant team to identify and deliver innovative technology solutions for customers. Prior to joining Thomson Reuters in 2014, James trained in tax at a 'Big Four' accounting firm and was a tax manager for a large multinational financial services firm.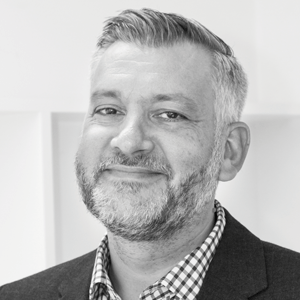 David Burgess
Publishing director, The Legal 500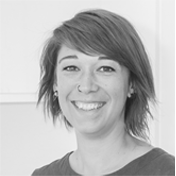 Anna Baubock
Editor, The Legal 500 US and Global Green Guide, research director, The Legal 500 Deutschland,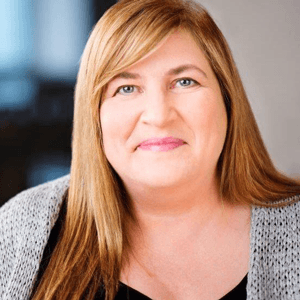 Yolanda Cartusciello
Partner, PP&C Consulting
Yolanda Cartusciello is a partner at PP&C Consulting, where she has been advising law firms on strategic initiatives and organisational management issues, including business development planning for the last six years.  Yolanda works with law firms of all sizes, as well as in-house counsel in their dealings with outside counsel. Prior to becoming a consultant, Yolanda spent over 20 years serving in senior administrative leadership roles in major law firms, including Debevoise & Plimpton and Cleary Gottlieb. Yolanda is certified in client journey mapping and client experience techniques.  She has adapted the customer journey mapping technique for use by law firms and has trained and advised firms on its use.  She is a frequent lecturer and author on client journey mapping and the customer experience. Yolanda has a BA from the University of Iowa and an MFA from Brooklyn College.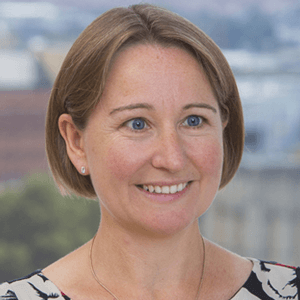 Maria Connolly
Partner, head of clean energy and real estate, TLT
Maria is head of Real estate at TLT and leads TLT's cross-discipline clean energy team. She is also executive board sponsor for TLT's sustainability strategy; under her sponsorship, the firm has set an ambitious target to be a carbon neutral organisation by 2025, engaged Carbon Intelligence to help develop an ambitious sustainability programme, and entered several sustainability-focused partnerships including with Forest Green Rovers, Green Britain Foundation, The Chancery Lane Project and Action Net Zero.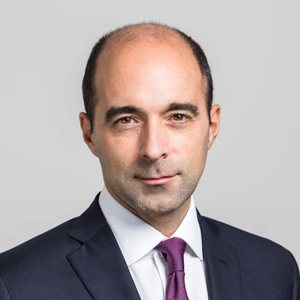 Simon Croxford
General counsel, investment bank and EMEA, UBS
Simon Croxford recently returned to Swiss banking giant UBS after 13 years at Barclays, where he rose to one of the most senior legal positions as GC of Group Centre Legal. Back at UBS, Croxford has taken the position of investment bank and EMEA GC, leading a team of about 200 lawyers. His team covers sales and trading, equities, fixed income, capital markets, M&A advisory, research, corporate transactions, regulation and legal documentation.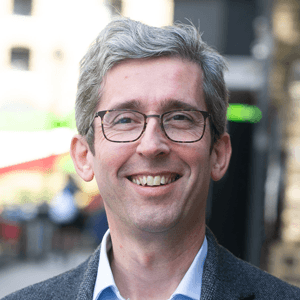 Jeremy Drew
Partner, RPC
Jeremy Drew is head of TMT at RPC. He also holds a senior leadership role heading the commercial division, which spans TMT, commercial and financial disputes, as well as corporate. He has over 25 years' experience and is one of the market leading experts in his field – recognised for many years in the main directories including as a leader in corporate governance. Jeremy has extensive experience in matters concerning the retail and sports sectors, IP and technology. He advises on the full range of disputes, advisory and transactions. Much of his practice has an international flavour, including worldwide transactions, leading international litigation and complex European arbitrations. Known for his long-standing client relationships and in depth understanding of their businesses, Jeremy is regarded as highly commercial and an excellent strategist.
Laura Field
Senior director, SSQ
Laura is a Senior Director and leads the UK in-house legal search team of SSQ, a leading global search and recruitment consultancy. SSQ works with law firms and leading brands within commerce and industry and financial services to build their legal and compliance teams. Laura and her team are committed to providing straight forward and bespoke recruitment strategies to best suit each mandate.
Laura joined SSQ in 2007 to launch its in-house business and has experience of working with clients, often over many years and counselling senior lawyers on their career strategy. Laura provides clients with market intelligence on matters involving recruitment, retention and salary advice and is proud to represent SSQ in market initiatives such as the General Counsel for Diversity & Inclusion.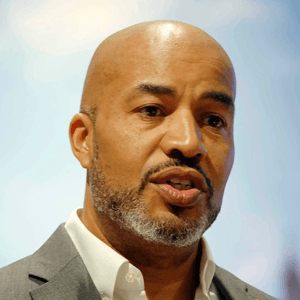 Trevor Faure
CEO, Smarter Law Solutions
Faure advises law firms & legal departments on performance & efficiency improvement. Author of "Smarter Law: transforming busy lawyers into business leaders"
"One of the most creative and systematic thinkers about contemporary business law", Ben W. Heineman, former General Electric GC.
A GC since 1990, Faure led existential change at:
EY Global GC through $60Bn Lehman collapse and Madoff fraud
Tyco International – turnaround team after the Kozlowski scandal almost led to an Enron-style collapse.
Dell EMEA – "Dellionaire" rocket-ride from No.7 to No.1 worldwide.
Apple EMEA – from loss-making spiral to Steve Jobs turnaround.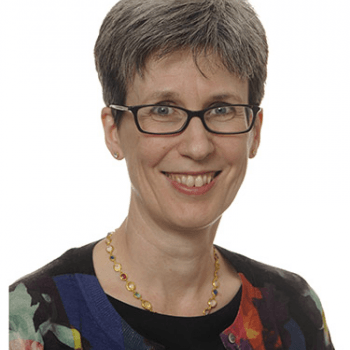 Vanessa Havard-Williams
Global head of ESG, Linklaters
Vanessa Havard-Williams is a founding partner and leader of the firm's global ESG practice.  She has extensive experience advising on governance, policies and management plans, compliance systems, human rights and sustainability issues, environmental and product safety, transactional and contentious environmental and safety advice.  She is also an expert on international soft law sustainability standards.
Vanessa is recognised internationally in legal directories as an expert in the areas of environmental law and governance, and human rights, for her intellect and gravitas, her breadth of experience in compliance and crisis management and the ability to help clients deal with complex issues. Clients praise her breadth of knowledge, experience and level of engagement in difficult situations.
She is also a member of the UK Government's Export Credit Advisory Group in relation to environmental, social and climate issues applicable to UK Export Finance.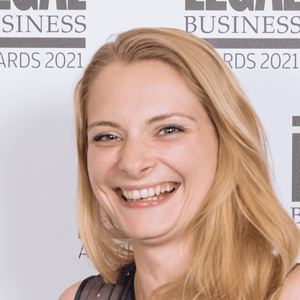 Sarah Holford
Head of legal and compliance, Scania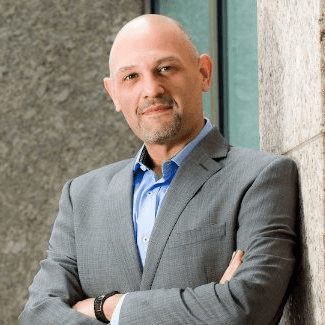 Eyal Iffergan
Managing director, legal business advisory, Epiq
As managing director of Epiq Global's legal business advisory practice, Eyal Iffergan leads the premier global advisory team for legal business strategy and operations. With over 20 years of leadership in advising the legal business community, Eyal brings broad-based legal process, operations and technology experience to managing the world's most influential global practices and companies, including architecting and delivering transformation programs with a vision for change agency. Eyal Iffergan was the founder and CEO of Hyperion Global Partners, the premier legal business and technology advisory group for legal operations and market intelligence; Hyperion was acquired by Epiq in 2020.
James Kerr
Bestselling author and high performance expert,
James Kerr is a catalyst for change.
A writer, speaker, coach, and consultant, he specialises in leadership, culture and mindset in high performing teams.
His global bestseller, Legacy, has been translated into a dozen languages and sold nearly a million copies. It has been described as 'seminal' by the Times, while the Daily Telegraph called it 'the modern version of Vince Lombardi's guides to coaching', saying that 'for those searching for genuine keys to team culture, it is manna from heaven.'
He is a mental skills coach for an FA Cup winning Premier League team and advised the England Cricket Team in the lead up to their World Cup win. He has worked in Formula One, America's Cup, Major League Baseball, and with Team GB Olympic athletes. Kerr has also advised Seal Team 6, the US Army Rangers, Delta Force, the Green Berets, the Gurkhas, the Special Boat Service, and the SAS.
His corporate clients include Google, Boeing, Goldman Sachs, McKinsey & Co, Red Bull, Dyson, PayPal, Dior, Louis Vuitton, Raffles, adidas, and HSBC.
He is currently working on The Legacy Workbook – what performance psychology can teach us about the business of winning.
He lives in London but works around the world.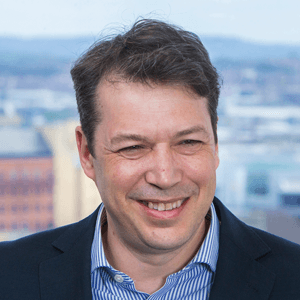 Daniel Lloyd
Partner, digital, TLT
Daniel is a partner in TLT's technology and IP team, with particular expertise in the communications, digital and technology sectors.
He specialises in commercial contracts and in providing legal advice on intellectual property rights, digital content, consumer law and telecoms regulation.
Daniel is acknowledged as one of the leading influences on the developing law on digital content, having set up the ISP forum to consult with government on the digital content provisions contained within the Consumer Rights Act. Daniel co-authored Blackstone's Guide to the Consumer Rights Act 2015 (OUP, 2016).
Chris Macfarlane
VP, regional deputy general counsel (EMEA and APAC), Peloton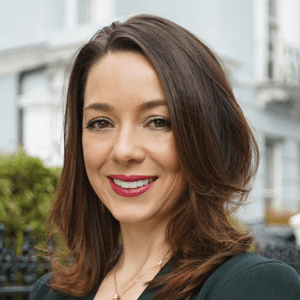 Janet McCarthy
Chief legal officer, Micro Focus
Janet has held executive general counsel roles in private and public companies in the commodities, healthcare and technology sectors in London, New York, Tokyo, Zurich and Sydney.  Janet is motivated by leadership roles that demand transformation of the legal function.  She is currently the chief legal officer and chief compliance officer of Micro Focus International plc, a position she has held since March 2022. Micro Focus is one of the largest software companies globally, one of the largest technology companies listed on the London Stock Exchange and the largest UK technology company listed on the New York Stock Exchange.  It is a constituent of the FTSE250.  In these roles, she oversees Micro Focus' global legal activities, and policies, as well as ethics, compliance and regulatory affairs, investigations, and brand protection.  Janet is admitted to practice as a solicitor in England and Wales, an attorney in New York and solicitor in New South Wales, Australia.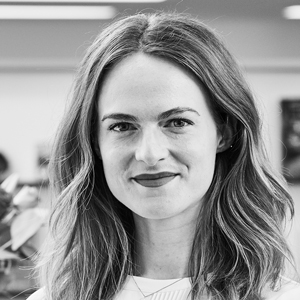 Ellie Mulholland
Director, Commonwealth Climate and Law Initiative
Ellie Mulholland is Executive Director of the Commonwealth Climate and Law Initiative (CCLI), where she leads a radical collaboration between partner organisations across the globe, including Oxford University, environmental law charity ClientEarth and commercial law firm MinterEllison. Since its launch by His Royal Highness the Prince of Wales in 2015, the CCLI has been at the forefront of legal research and stakeholder engagement on the intersection of climate and biodiversity risk and companies and securities laws.
As an Australian-qualified lawyer, Ellie is a Senior Associate at MinterEllison, the largest commercial law firm in Asia Pacific, where she advises government entities and corporations across a diverse range of sectors on climate change liability risk management and disclosure.
Ellie is on the Steering Committee of The Chancery Lane Project, a global initiative to re-wire contracts and laws for climate action, and on the Technical Working Group for the Climate Disclosure Standards Board. She assisted the World Economic Forum with its effective climate governance initiative, authoring the legal chapter of the white paper that was launched at Davos in January 2019. Other recent publications include a chapter in Sustainability and Financial Markets published by the Dutch Central Bank and the Rabound University OO&R Business and Law Research Centre, and a chapter in the second edition of the Wiley Handbook on Board Governance. Ellie was Editor of volume 36 of the Monash University Law Review, which included a special issue on climate change. With degrees in law, finance and philosophy from Oxford University, Monash University and the Australian National University, Ellie brings an inter-disciplinary skill-set to complex challenges.
Phil Murden
Partner, specialist in value creation, KPMG Law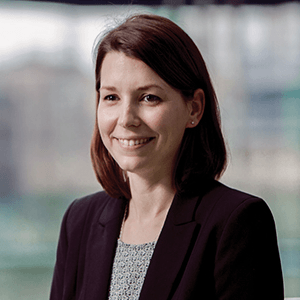 Rachel Pears
Inclusion & diversity lead/internal employment counsel, RPC
Rachel Pears is an experienced employment lawyer whose passion for inclusion and diversity (I&D) work led her to become RPC's full time Inclusion and Diversity Lead.
As well as providing employment law advice to the firm, she is responsible for running RPC's eight inclusion and diversity 'work streams' (staffed with over 70 individuals from across the firm, covering gender, disability, ethnicity, mental health, caring responsibilities, social mobility, LGBT+ and faith), 100+ Allies network, mentoring schemes and the firm's corporate social responsibility initiatives.
Rachel combines her commercial-minded approach to employment law with her personal and professional experience to drive I&D agenda forward. She regularly runs in-house training sessions for clients on a variety of equality matters and is a member of a number of forums and networks to continue to find inspiration for ways to make our workplaces more inclusive and supportive.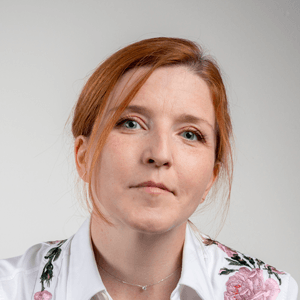 Terra Potter
General counsel – EMEA/AP and industrial, Hexcel Corporation
Originally hailing from a cornfield outside Chicago, Terra is an English qualified solicitor, currently residing in North London.  Terra is general counsel EMEA/AP & industrial with Hexcel Corporation, a global leader in advanced composite technology for the commercial aerospace, space and defence, and industrial markets. Terra started her career in private practice at Ince & Co in 2006 before moving in-house in the oil and gas, energy and maritime space with DNV GL Group in Kuala Lumpur, Malaysia in 2012.  Returning to London in 2016, Terra took on a EMEA regional role with DNV GL, while concurrently managing the global contract advisor function and being the group legal responsible lawyer for the energy business.  After seven years with DNV GL, Terra moved to Hexcel in September 2019 as regional general counsel EMEA/AP and was promoted in January 2021 to her current role.
Terra is deeply in love with combining creative strategy with practical problem-solving to make the next step happen before it needs to and helping architect and lead policy and process change.  Terra likes to indulge by hosting 'teacup champagne and hot dog' networking salons at her house (in pre-Covid days), craft fantastically flavoured popcorn, read voraciously and play video games.
Yael Selfin
Chief economist, KPMG Law
Kriti Sharma
Head of product, legal practice & productivity, Thomson Reuters
Kriti is an innovator, product leader, and a global voice on AI and its impact on society. She was named in the Forbes 30 under 30 list for advancements in technology.
She is a Google Grace Hopper Scholar. Her TED talk has been viewed more than two million times, leading a global movement on AI for Good. In 2017, Kriti founded AI for Good, an organisation that's using AI and data to help solve some of the toughest global challenges of our time, such as violence, climate crisis, and mental health.
She was included in the Financial Times most influential BAME leaders in tech list.
At Thomson Reuters Kriti is focused on bringing together multiple legal tech solutions in an easy, connected, and open platform delivering superior user experience and usability.
Kriti's LinkedIn: https://www.linkedin.com/in/kritisharma3/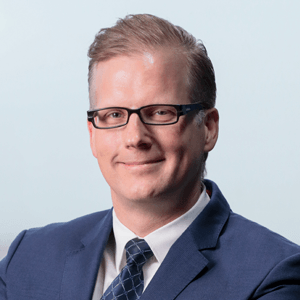 Timo Spitzer
Head of legal corporate and investment banking Germany, Austria, Switzerland & Nordic countries, Banco Santander, S.A.
Timo Matthias Spitzer is an internationally acclaimed and purpose-oriented Head of Legal. He worked at three major banks and three leading international law firms. Timo is dually qualified as Rechtsanwalt (Germany) and Solicitor (England & Wales) with a First Class Honors LL.M. in International Economic Law from Victoria University of Wellington, New Zealand. He is a native German, fluent in English, French, Portuguese (Brazil) and Spanish. Timo is currently Banco Santander's Head of Legal Corporate and Investment Banking for Germany, Austria, Switzerland and the Nordic Countries. He is also a Board Member and Adjunct Professor at the Institute for Law and Finance at Goethe University Frankfurt in a global Top 10 Master program for banking, finance and securities law as recognised by LL.M. Guide from 2018 to 2021. Timo is Chairman of The Legal 500 General Counsel Powerlist Germany Advisory Board and a Member of the General Counsel Leadership Circle and Advisory Board Member of the German Institute for Legal Departments and Corporate Lawyers (diruj) as well as of Deutscher AnwaltSpiegel, Business Law Magazine, Going Digital Magazine and Sustainable Value Magazine. He is the author of "The Importance of Human Leadership with Integrity in a Highly Regulated and Tech-Reliant Corporate Environment" as published by Harvard Business Law Review (February 2020). Timo is a keynote speaker at reputable conferences (e.g., at Harvard Law School).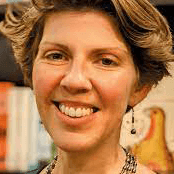 Elisabeth Sullivan
General counsel, Waterstones
Elisabeth Sullivan is general counsel and company secretary at Waterstones, the largest bookseller in the UK. Waterstones owns the Blackwell's, Foyles, Hatchards and Hodges Figgis brands and has operations in Belgium, Ireland and the Netherlands. She previously worked as group legal manager at chemicals company Ineos and has also held senior legal counsel roles at Sasol and Centrica.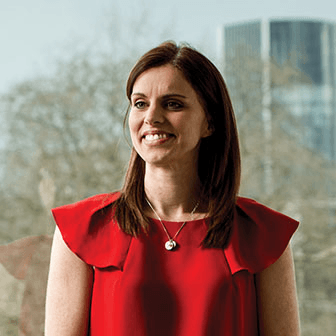 Kelly Thomson
Partner, employment lawyer, RPC
Kelly Thomson is a partner in the employment, engagement and equality practice at law firm RPC. She has two decades experience supporting organisations delivering a vast array of people projects with a particular focus on organisational change and restructuring. Kelly co-hosts acclaimed podcast The Fix with Michelle King which explores innovations and actions to advance equality in the workplace and beyond.
She was a finalist for Solicitor of the Year in the 2019 First 100 Years' Inspirational Women awards in recognition of her work in the field of gender equality and is listed in the Class of 2021 in Law.com/Legal Week's 2021 Women, Influence & Power in Law Awards as an "Innovative Leader".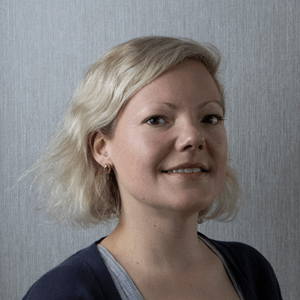 Nathalie Tidman
Editor, Legal Business
Nathalie Tidman is the editor of Legal Business and The In-House Lawyer. She has more than a decade of experience in both online and print business journalism.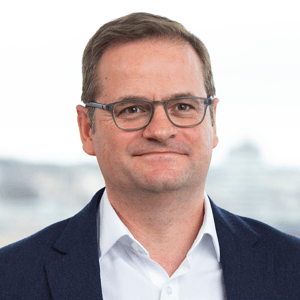 James Touzel
Partner, head of future law, TLT
James is a partner, head of TLT's digital sector team, and leads the firm's FutureLaw innovation programme.
As head of TLT FutureLaw he is responsible for developing new legal solutions for clients; in particular LegalTech, professional services consulting and alternative resourcing.
For over 20 years he advised fast growth companies and international corporations on the development of innovative technologies and the sourcing of multi-million GBP enterprise wide applications and services across the digital, retail, financial services and public sectors.
He is ranked as a leader in field and leading individual for IT and telecoms in Chambers UK and The Legal 500.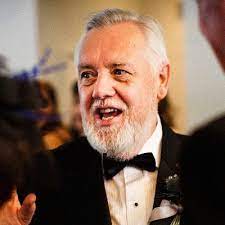 Paul Watchman
Special legal adviser to UNEPFI, QWC
Paul Watchman is Special adviser to the UN Environment Programme Financial Initiative and a leading authority on ESG. He has been highly influential in the development of policy, business and financial practice, national and international legal norms and voluntary codes and standards. For this work he was named by Ethical Corporation with Hank Paulson, former United States Secretary of the Treasury, as one of the six most influential global figures in the development of sustainable finance.
Through his long association with the UN, he closely scrutinises law firms and their developing ESG practices. He has acted as Legal Counsel and Special Advisor to the United Nations Environment Programme Financial Initiative (UNEPFI) on a number of projects and previously led the Freshfields pro bono team and was the principal author of the UN report on fiduciary duties.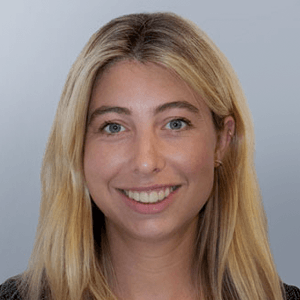 Eleanor Weaver
CEO, Luminance
Eleanor is a former director at world-leading cyber-AI company, Darktrace, where she spent six years as global head of the organisation's industrial division. Prior to this, Eleanor founded and ran Darktrace's African operations. With a wealth of experience in scaling fast-growing technology businesses, Eleanor oversees Luminance's product development and leads the company's continued global expansion. In recognition of her work in the technology sector, Eleanor won the prestigious 'Innovation Trailblazer Award' at Law.com's 2021 Legal Innovation Awards and made Management Today's '35 under 35' list.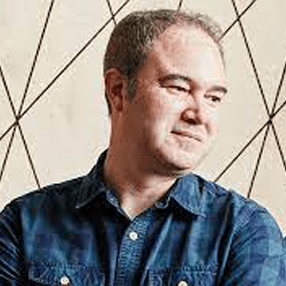 Matt Wilson
General counsel, Fremantle
Matt Wilson is general counsel at British TV production multinational Fremantle. Before joining Fremantle in 2021 he spent six years Uber, most recently leading its legal teams across EMEA & APAC as Associate General Counsel. Among the key challenges Wilson faced was the launch of UberPool; obtaining regulatory change in countries across EMEA; launching Uber Eats; and working to achieve renewal of Uber's private-hire operator licence in London after TfL initially refused to renew it in September 2017.
Caroline Withers
Director, legal – commercial affairs, Virgin Media O2
Daniel Winterfeldt
General counsel for EMEA and Asia, Jefferies International Limited
John Wood
Managing partner, TLT
John is managing partner at TLT and chair of the firm's executive board, responsible for delivering the firm's ambitious long-term strategy and growth plans. He was elected to lead the firm in September 2019, taking office on 1 April 2020. Before becoming managing partner, John was head of corporate at the firm, leading that team's expansion across the UK. During his 24 years as a corporate lawyer, John specialised in mergers, acquisitions, disposals and private equity investments, working with a wide range of PLC boards and management teams to devise and deliver transformational M&A strategies.