Meet the team
Organigram
Team Services
Advant Altana's well-established Restructuring, Distressed M&A/ Finance and Special Situations Team is one of the most experienced in the French market regularly called upon to advise corporates, groups, financial institutions and regulatory agencies, among other clients, in France and abroad.  Led by Michel Jockey and Pierre-Gilles Wogue, the thirteen-lawyer team handles all legal matters related to complex or specific restructuring situations, as well as those related to corporate and finance crisis situations.
Benefiting from steady growth and strong client relationships with major players in industry, finance, real estate and high technology in France and abroad, the team has recently handled several high-profile cases and strategic matters for:
corporate clients (from mid-sized companies to world-wide conglomerates)
banks, financial institutions ; regulatory authorities ; investors
large groups
Drawing on its complementary expertise in litigation, M&A, insolvency and finance, a breadth of specialties rare in the French market, the team is frequently recognized in various fields of restructuring and special situation activities including distressed M&A, financial restructuring, operational restructuring, litigation related to corporate, financial and commercial crises, and the restructuring of regulated entities, especially in the financial sector.
Regularly involved in significant cross-border cases, the team is adept at combining French law with private international and/or local foreign laws.
The team contributes to various reforms at the national and international level as members of expert groups.
The high volume of cross border disputes of its clients is managed through close cooperation with an international network of specialized correspondents with whom it regularly collaborates.
The team closely cooperates with other ADVANT Altana lawyers well-recognized in their respective fields, including the firm's state-of-the-art employment law practice led by Pierre Lubet and Mickaël d'Allende, having strong experience in high-profile French restructuring cases.
Over the past three decades, our Restructuring, Distressed M&A Finance and Special Situations Team has been consistently and continuously recognized by Chambers, Legal 500, Best Lawyers & other leading guides.
Awards and Recognition
LEGAL 500 EMEA 2022 - Insolvency (Tier 4)
ADVANT Altana's well-established practice regularly acts for debtors, but is also often retained by leading companies for the management of commercial debts held in various smaller companies and commercial partners. The team has notably advised several leading shopping centers, developers and lessors on protecting rent amounts due by retailers facing debt restructuring situations. In recent work, the practice assisted a major travelling company facing acute difficulties. The varied caseload features matters from other fields, including press, media, hospitality, automobile and education. Michel Jockey and Pierre-Gilles Wogue co-head the practice, with Julien Balensi and Mana Rassouli being two other key contributors.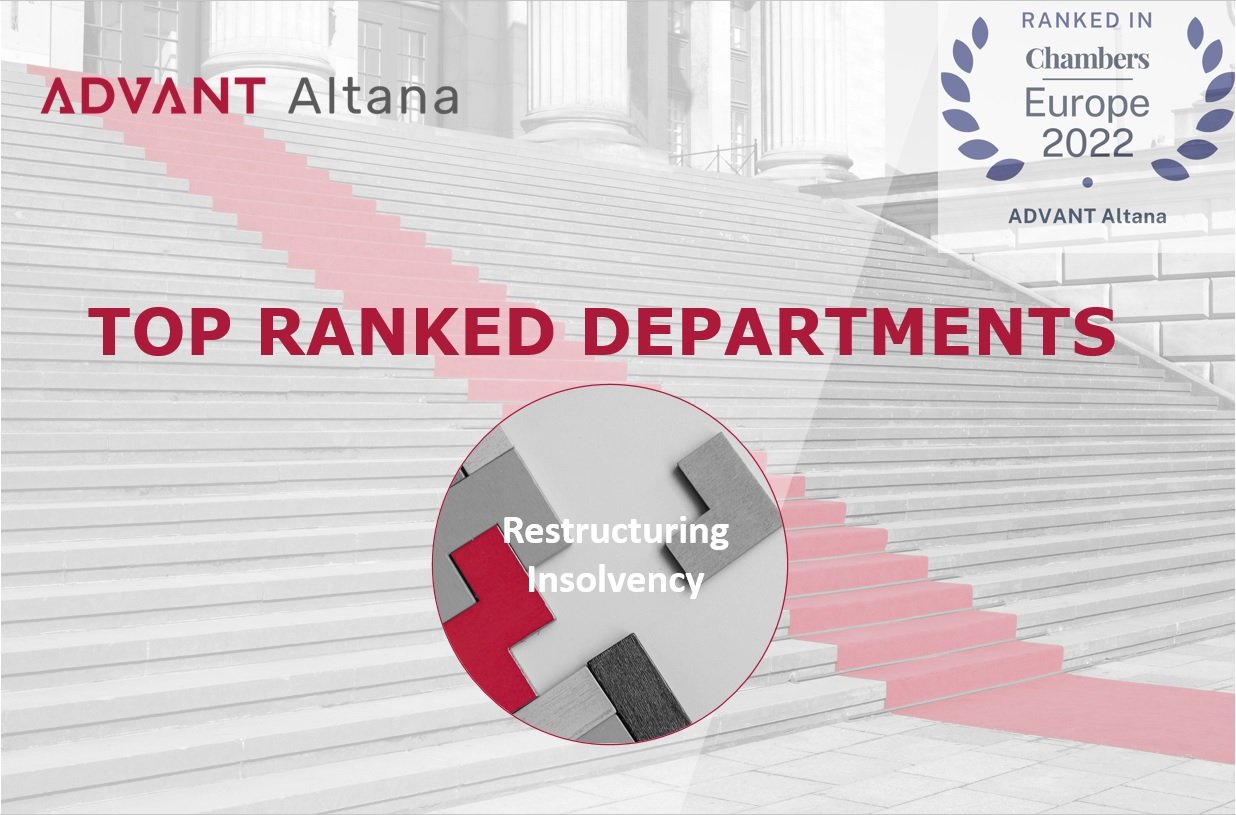 CHAMBERS EUROPE 2022
Restructuring - Band 4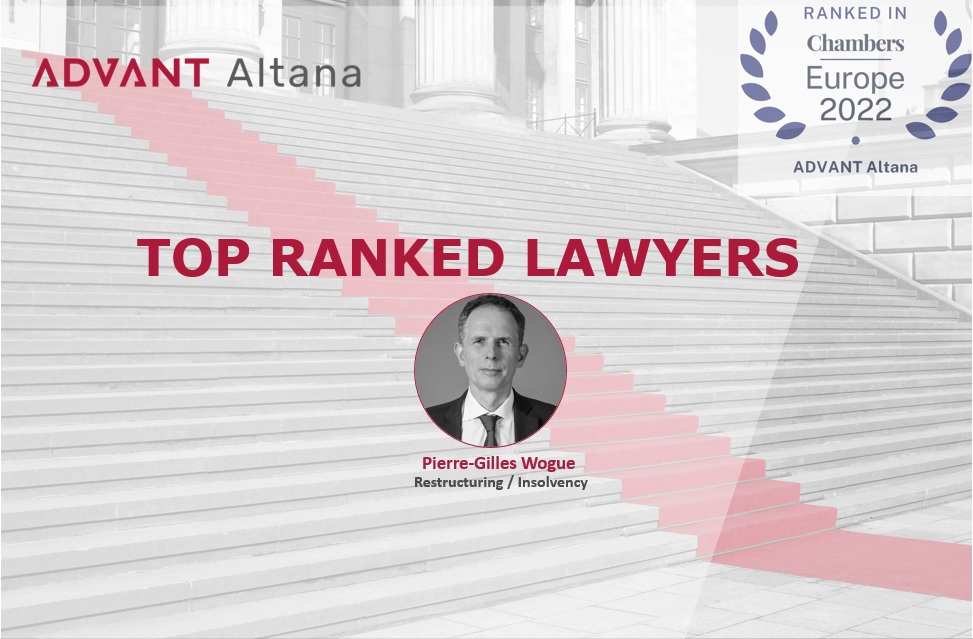 CHAMBERS EUROPE 2022
Pierre-Gilles Wogue - Restructuring - Band 4
Meet other
ADVANT Altana

clerks