Meet the team
Organigram
Team Services
Our Information Technology and Data Protection team advises its French and international clients in all aspects related to:
their information systems and their security, as well as their IT and Internet activities;
the management and protection of personal data.
We advise and support IT solutions providers and software developers/publishers as well as user companies, on a wide range of matters (transactional and litigation):
drafting and negotiation of IT agreements;
drafting and negotiation of commercial agreements;
drafting and negotiation of agreements specific to the telecommunications sector;
IT projects pre-litigation and litigation;
rights assignment (ownership of copyright in the developments) and licensing litigation;
hosting providers liability litigation / activities of digital content platforms;
software infringement litigation / anti-counterfeit programs for software publishers;
advice and support of IT solutions user companies in the framework of audits launchers by publishers;
drafting and negotiating agreements relating to the safeguarding of information assets, cryptography and the fight against files theft, etc.
We also advise our clients in all matters pertaining to personal data protection, in close cooperation with the CNIL, notably in the perspective of the implementation of the General Data Protection Regulation 2016/679:
personal data processing audits;
assistance in the implementation of personal data management protocols and procedures;
management of sensitive disputes relating to personal data transfers, etc.
Awards and Recognition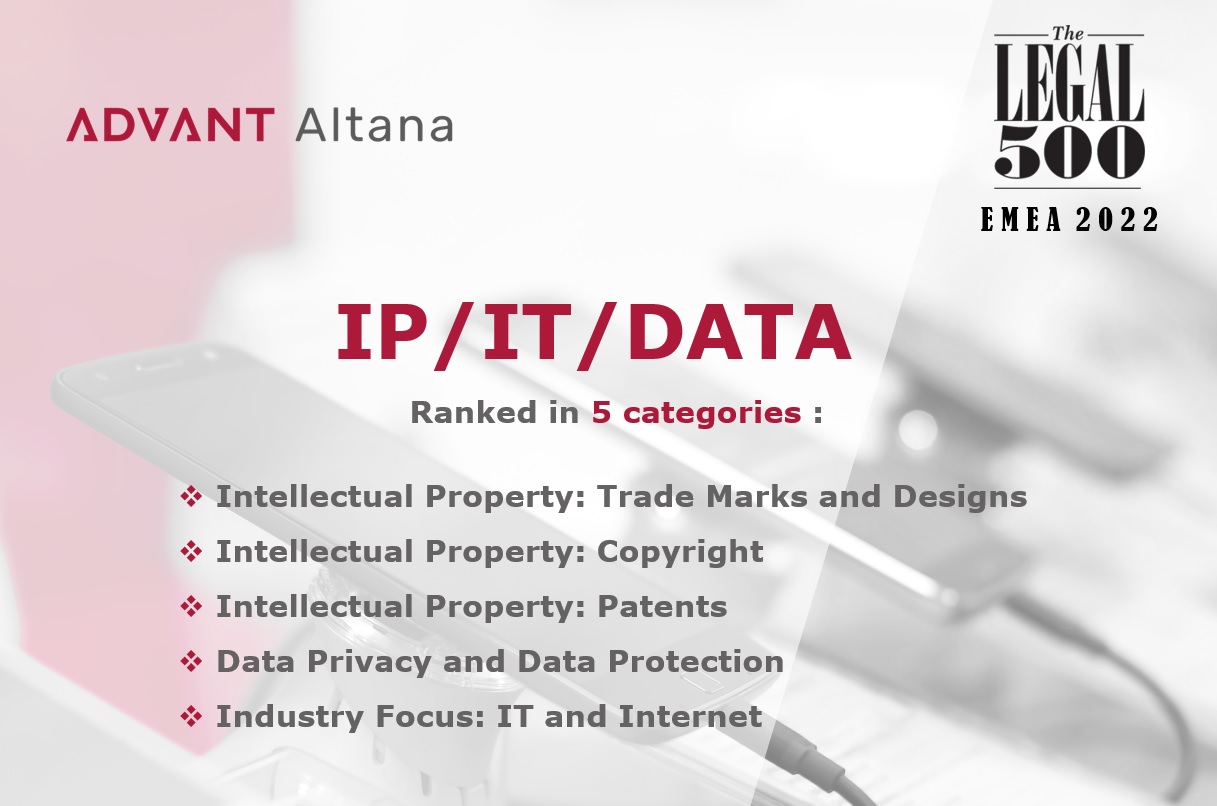 LEGAL 500 EMEA 2022 - Data Privacy and Data Protection - Tier 3
Particularly active in strategetic litigation, ADVANT Altana is experienced in cross-border disputes for French clients. On the transactional side, the team assisted La Poste's digital branch with its acquisition of Openvalue, a big data and AI consulting firm. The firm also advises companies on their compliance with GDPR. Pierre Lubet and Jean-Guy de Ruffray lead the practice and both have expertise in IT and IP law.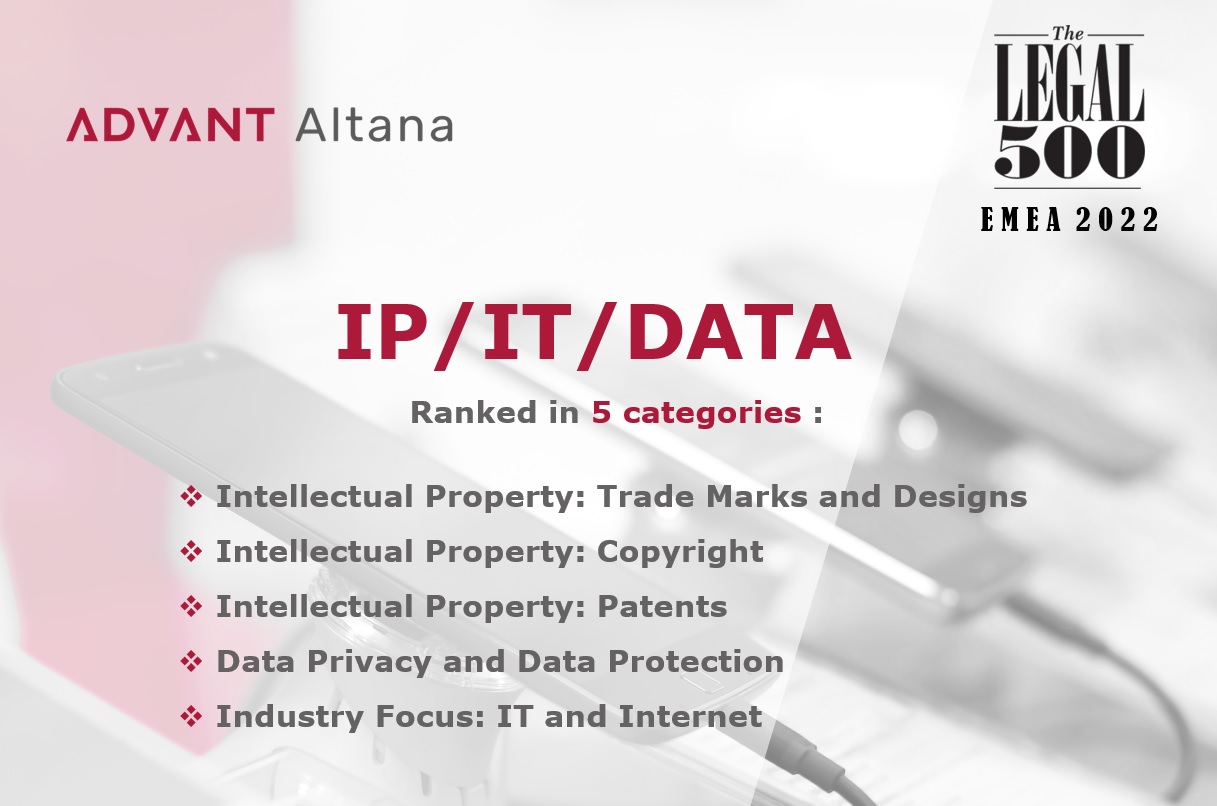 LEGAL 500 EMEA 2022 - INDUSTRY FOCUS : IT AND INTERNET - Tier 4
Meet other
ADVANT Altana

clerks