Meet the team
Organigram
Team Services
Our Economic & Competition Law team, made up of seven lawyers, advises and assists our clients on all aspects of Economic and Competition Law. Decidedly internatio­nal, the team advises and assists leading foreign groups (mainly Japanese, Korean, American and European) and their subsidiaries, locat­ed in France and Europe in many different business sectors.
Competition law
Mergers/Ententes (vertical and horizontal)
Abuse of dominant positions/Abuse of economic dependence
State aid and EU regulations relating to businesses
Distribution law
Distribution channels/issues relating to internet distribution
All types of distribution contracts (referencing agreements, agency agreements, commission agreements, brokerage agreements, business referral agreements, cooperation, sponsoring and patronage agreements, etc)
Production, partnership and trademark licence agreements.
Consumer law
Deceptive or aggressive marketing practices (false advertising etc), issues relating to the sale of goods at a loss
Validity of promotional campaigns (refund offers, sale with bonus etc)
DGCCRF [French Office of Fair Trading] investigation and audit
Our team provides legal assistance and acts as a think tank, often above and beyond the required level of commercial strategies as well as representing our clients before the courts.
Our Economic and Competition Law team was notably featured in Décideurs  [Leaders League] and Legal 500.
Awards and Recognition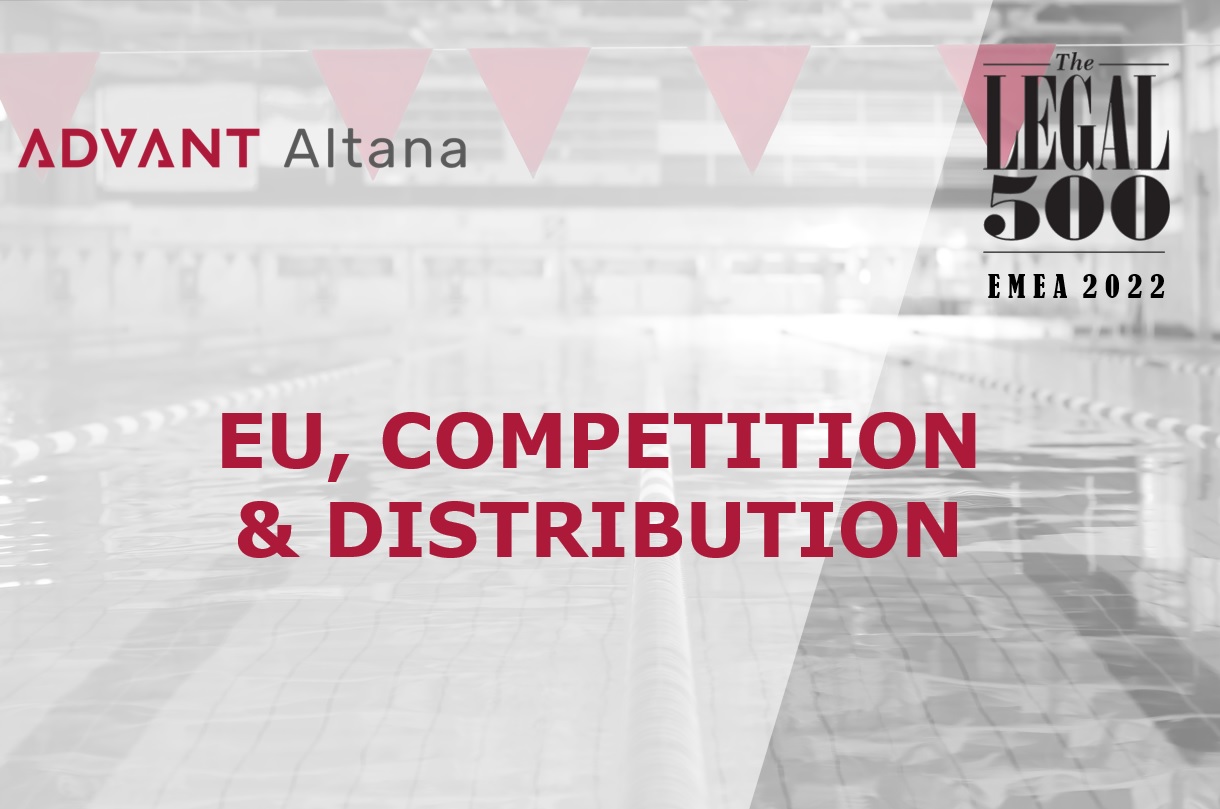 LEGAL 500 EMEA 2022 - EU, Competition & Distribution (Tier 3)
The team at independent Paris firm ADVANT Altana advises major multinational groups and their subsidiaries on a broad spectrum of competition, EU law, distribution and litigation matters. The caseload features merger controls, cooperative agreements, vertical and horizontal cartels, state aid matters, matters regarding abuse of dominant position, distribution channels, private enforcement and proceedings before the EC and the FCA. The team's sector expertise includes the retail, energy, pharmaceuticals, IT, insurance and consumer goods sectors. The group is led by Frédéric Manin, who represented Air France in extensive cartel proceedings against oil companies, and energy and IT expert Marie Hindré. Counsel and merger control specialist Lucie Giret is also noted.
Meet other
ADVANT Altana

clerks