Interview with:

Yasser Hashem, Managing Partner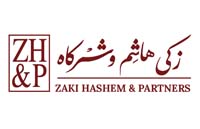 Zaki Hashem & Partners, Attorneys at Law | View firm profile
Managing partner Yasser Hashem explains how the firm is adapting to clients' evolving expectations.
What has been your greatest achievement, in a professional and personal capability?
Converting the family firm into a large internationally exposed full-fledged diverse partnership while maintaining its high quality standards as a leading firm in the local legal arena.
What do you do differently from your peers in the industry?
I never undermine my peers in the local legal scene.  Their achievements create a catalyst for a competitive legal practice.  I also believe that I combine a business sense that allows the legal advice to be more comprehensive and directed to each client's individual business needs.
What advice would you give to your younger self?
Should the years go back, I would embrace technology at a faster pace.  I would strike a better balance between my professional and personal lives.
Can you give me a practical example of how you helped a client add value to the business?
I proposed to a good number of clients opportunities that closed successfully. Gearing clients into new business prospects has always proven to be successful especially when backed up by our experience in a large number of areas of practice.
Within your sector, what do you think will be the biggest challenge for clients over the next 12 months?
Egypt has been experiencing a sustainable 5-6% growth in the past two years and is anticipated to witness further growth over the next few years. The current reduction in interest rates and the stability of hard currency will turn Egypt into an extremely attractive investment opportunity. In this business climate, investors will have to compete ferociously to acquire assets for investment.