Interview with:

Vladimir Anohin, Managing Partner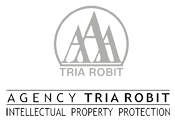 Vladimir Anohin describes how Ariff Rozhan & Co is adapting to changing client needs.
What do you see as the main points that differentiate Agency Tria Robit from your competitors?
In terms of our region Latvia and the local clients we have the biggest IP team (around 30 professionals) consisting of trademark, patent and design attorneys, as well as in-house lawyers. This strength enables us to comprehensively and effectively solve any IP issue. It often happens that a client comes to us for patent consultation but leaves with clear understanding that applying for a trademark and/or industrial design is the best option for the business, thus setting technical details aside in the form of know-how. For another client we indeed suggest patenting as the best option, helping him bring to light the object of the invention, compose the claims, specification, file the priority application in the relevant jurisdiction (not always being Latvia) and finally get a patent also in other jurisdictions in a cost-effective way.
Clients from Europe and US choose us because we work on a daily basis in all countries of the Central and Eastern Europe and Central Asia via the colleagues, whom we know personally and enhance this cooperation by meetings at various regional and international conferences, as well as by lecturing in these jurisdictions. Such networking helps us always keep up with changes that can affect business interests of our clients and stay client and purpose targeted.
The volume of our IP work is substantially bigger than the one of any company nominated for Legal500 in Latvia and other Baltic countries. This gives us an advantage over the competitors that can be worded simply as "quantity is transformed into quality". Our mission is providing top tier services that is why our team stays focused on IP only and does go into other branches of law. This approach satisfies very many hundreds of our loyal clients for which IP is one of the integral parts of their intangible assets.
Which practices do you see growing in the next 12 months? What are the drivers behind that?
No doubt that China and other Asian countries will continue increasing IP protection abroad. Notably now also the brands of not only Asian region but also Spanish-speaking countries are developing. HUAWEI is mentioned as often as Apple, SAMSUNG and LG are familiar to everybody and globally known Chinese brands continue to appear. As a result in the nearest future the Chinese will go to Europe for shopping and buy Chinese brands there due to lack of time for shopping at home.
India is going the same direction: several governmental orders aimed at industry development have been issued. The fact that the basics of intellectual property have been already introduced at Indian schools also speaks volumes. Indian clothing brand "ANOKHI" (meaning in English "unique, unusual, like no other") has stores not only in the country of origin – India, but also in the United Kingdom and the USA. By the way the Cyrillic spelling of the interviewee's surname АНОХИН (key English element ANOKHI) coincides with the name of the mentioned brand, but this is definitely another story.
Alongside with brand globalization the role of brands for certain countries, regions, language groups, nationalities and population groups is increasing, for example, new brands for halal products for Muslims living in Europe. These brands may be produced in Azerbaijan or the Republic of Tatarstan with an intention to flood the European market.
What's the main change you've made in the firm that will benefit clients?
As a part of our commitment to provide better and more efficient services we are upgrading our docketing system. Made on a contemporary platform, the new system will have increased productivity, improved communications, greater efficiency, better security and will allow us to offer more flexible and reliable services. While most of the changes will happen behind the scenes, this innovation will ensure browser-based access to our system and we will be able to provide our clients with access to their portfolios.
Is technology changing the way you interact with your clients, and the services you can provide them?
Well, in the field of communication technology we always follow the client's needs and do our best to comply with the client's requirements. Now internet communication technologies offer new opportunities and already quite a number of our clients ask us not to send the usual reports but rather log in directly to the client's case management system and enter the information straight into the system. At the same time, a lot of interaction is still going on between clients and ourselves through our specialised customer service. More and more clients want us to use e-billing systems such as Legal Tracker, Ascent, Corridor, Mitratech, Serengeti, TyMetrix, Counsellink and the like, which enormously simplifies payment for both clients and ourselves.
Another change is that developments in database and search engine technologies have substantially reduced the time and costs of clearing new trademarks. This makes a trademark availability check feasible for every client at any stage of selecting, prosecuting or enforcing a trademark. In those jurisdictions where patent offices do not conduct searches during the registration procedure, we provide surveillance services: constantly monitoring new registrations for conflict with our clients' previously registered marks.
Can you give us a practical example of how you have helped a client to add value to their business?
I am afraid to say but in our turbulent time for the majority of our clients not only in the Baltic States but also in ex-USSR countries "add value" merely stands for "sustain value". For some clients it means transformation: change of owner, issuance of a license or even recordal of a pledge, for example. In this case our IP team does its best to timely and cost-effectively meet the expectations of the clients in all jurisdictions taking into account not only local legal but also human factors.
For example, one of the Latvian clinics with a specialization in plastic surgery provides services under the trademark belonged the owner of the clinic. Active, practical and very knowledgeable owner of the clinic took a bank loan for the construction of the new building of the clinic and modernization of the equipment. The nearest clinic to Latvia of the same level and equipment was those times in Switzerland. The clinic has been working with a small loss but was paying back the credit regularly. However, the bank was not satisfied and drew attention to the disproportion of the loan and the company's equity capital. The clinic solved the issue efficiently: the owner of the clinic requested to make due diligence of his IP, the trademark was added to the equity capital of the company, which reached the amount that finally satisfied the bank. That is a very good example of how to add value to you business using your IP.
Are clients looking for stability and strategic direction from their law firms – where do you see the firm in three year's time?
Companies that are participating in competitive tenders (volume or target price oriented tenders especially) provide not their best possible prices but the lowest in order to win; thus, clearly understanding that they are supposed to work at a loss. But how to involve artificial intelligence or at least elementary features thereof to secure profit? Small companies cannot afford investing into expensive software development necessary for artificial intelligence. As a result they will either disappear or find their own niche in the IP business. There exists one more option: to join the efforts of small IP boutiques to develop up-to-date software with artificial intelligence to meet the special expectations of big clients with prominent IP portfolios.