Interview with:

Sabina Lalaj, Local Legal Partner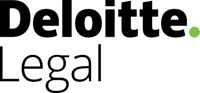 Sabina Lalaj, Local Legal Partner of Deloitte Legal Albania and Kosovo explains how the firm is adapting to clients' changing needs
What do you see as the main points that differentiate Deloitte Legal Albania and Kosovo from your competitors?
Clients need and seek more than just plain vanilla advice on their matters these days. They want the total solutions to their business issues that we can provide with bundled services delivered in cooperation with other Deloitte service lines such as consultancy, technology and financial advisory. Nobody really has one dimensional business problems anymore, certainly not in these times, although those are the only problems traditional law firms are equipped to handle. When you combine bundled services with our genuine passion for the work, well, then you have what puts us well out in front of our competition
Which practices do you see growing in the next 12 months? What are the drivers behind that?
We live in very challenging times and the COVID 19 pandemic may well permanently change, to some extent, many aspects of the way we live and do business. For sure, clients will need more technology-driven solutions to achieve their goals. Technology will become more and more important for businesses. The time to go digital is now and the various service lines of Deloitte, including Deloitte Legal, are uniquely positioned to assist with this strategic pivot. That said, this year's tourism will be especially hard it. Real estate and other related transactions should come back strongly without too much of a delay. Mergers and acquisitions will continue, as well, although near term not on the scale of the major transactions we have seen recently in the banking and telecommunications sector.
What's the main change you've made in the firm that will benefit clients?
As said above, passion for what we do on daily basis and cooperation with Deloitte's other service lines is what distinguishes us. I am proud of what we have achieved so far and am confident of what lies ahead of us. Clients show us their appreciation continuously and this confirms our belief that Deloitte Legal Albania and Kosovo is on the right track. Assembling a team of excellent lawyers who display that passion on a day-to-day basis to clients is my proudest achievement.
Is technology changing the way you interact with your clients, and the services you can provide them?
Together with our colleagues in other Deloitte service lines, we offer a digital niche product/service to our clients that will allow them to face challenges posed by the COVID 19 pandemic and to further embrace the fourth industrial revolution. We will continuously update our client offering and delivery to assure that we are always the law firm of tomorrow that you can experience today!
Can you give us a practical example of how you have helped a client to add value to their business?
I return to technology and the products we are offering to clients. Another one of them is a bundled service product devised by our digital law lawyers together with consulting and risk advisory professionals of Deloitte that will help clients go digital in every aspect of their business. I cannot emphasize enough how advantageous our multi-disciplinary approach is to clients, particularly in these times.
Are clients looking for stability and strategic direction from their law firms – where do you see the firm in three years' time?
Strategic thinking and direction, a focus on creativity and innovation, all combined with passion and the highest ethical standards, should be core drivers for all law firms, and we at Deloitte Legal Albania and Kosovo really stand out in our market in that regard. We are getting it right for our clients and that will, I am very sure, mark a place for us among the country's top three law firms in three years' time. You can bank on that!