Interview with:

Qays H. Zu'bi, Senior Partner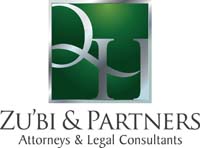 Zu'bi & Partners, Attorneys & Legal Consultants | View firm profile
What has been your greatest achievement, in a professional and personal capability?
Next year 2021, our Firm, which is a fifth-generation law firm, will celebrate 100 years of lawyering. Our first office commenced its operations in 1921. As Senior Partner, maintaining our standards and legal services throughout this period until today, assisting both local and international clients who have been with us in Bahrain for more than 40 years is an achievement. With our long serving lawyers and longstanding track record working on many major deals in all areas of law including winning most of our litigation and arbitration cases is our greatest achievement.
What do you do differently from your peers in the industry?
With our dedication, perseverance, our ability to correctly interpret the law, our connections worldwide, our strong business and ethical values and sense of responsibility avoiding any conflicts of interests including ensuring KYC is fully adhered to, our ability to price legal work correctly, the ability to obtain repeat work from our clients and our ability to steer away from being sued of negligence, all make us stand out.
What advice would you give to your younger self?
There are five principles that should be followed.
First, once you are appointed and are given a power of attorney by a client to defend and represent the client, the only thing that should stop you from the representation is physical impairment or death. The client in this case has fully entrusted you with an assignment and paid for it, therefore, you are expected to perform it.
Second, keep the client informed of his matters at all times. Do not ever let the client chase you to find out what happened to his matter or case.
Third, if your client is awarded money by a court, ensure it is paid to his account instantly. Never use clients' money for your personal needs.
Fourth, in undertaking work for clients, the highest ethical standards must be observed avoiding conflicts of interest at all times.
Fifth, clients come first and their matters must remain at all times highly confidential.
Can you give me a practical example of how helped a client add value to the business?
I have become a trusted advisor to many of my clients, even on personal matters, in addition to being their lawyer. I consider each of my clients a partner, and therefore, it is my duty to ensure their success and their businesses are well protected. In many cases, we ringfenced their companies to ensure continuation among generations. We also advised clients about competition, Intellectual property rights protections, corporate governance matters, disclosure of information, restructuring and protections afforded to them by bankruptcy laws in the event of failure. All are adding value to their businesses and continuation.
Within your sector, what do you think will be the biggest challenge for clients over the next 12 months?
Our clients vary between IT companies and service providers; Construction Companies; banks and financial institutions; logistic companies; oil and gas companies; Power and Water companies; Commercial and trading companies; travel and hotel companies; real-estate companies; media and advertising; Water desalination companies to name a few.
The biggest challenge for our clients due to Covid 19 is survival.