Interview with:

Piraye Erdem, Founder and Managing Partner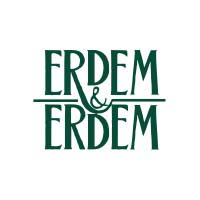 What do you see as the main points that differentiate Erdem & Erdem from your competitors?
Our customer-oriented practice philosophy developed more than 35-year history has always been one of the elements that make us who we are in Turkey and neighboring geography. For more than 35 years, we have worked in many different industries, in various fields of law, both nationally and internationally. We aim to provide the highest quality legal service to our clients. While doing this, we also aim to create an environment that supports our most significant assets, our employees, to be peaceful, contemporary, and productive. In the turbulent environment caused by the pandemic, many law firms in Turkey had to dismiss their employees, but by clinging to our values, we managed to overcome most of this difficult process without being have to separate ways with a single person, on the contrary, by growing even more.
During the pandemic, we gave importance to the mental health of our employees as much as their physical health, and prioritized their peace and happiness at work. We handled the entire procedure with transparency and informed our employees at every stage. Even we have constantly reviewed and updated the measures we have taken according to their ideas, thoughts and emotional state.
As Erdem & Erdem, we draw our strength from our teammates, who are the best in the industry. Their career development, happiness, stability of their lives and deepening of their legal knowledge are very important to us. We know that employee-centered approach creates highly engaged people and successful organizations. This approach, I believe, is one of the most essential aspects that sets us apart from our competitors.
Which practices do you see growing in the next 12 months? What are the drivers behind that?
We see constant growth in our anti-trust, personal data protection and anti-corruption areas, therefore we expect that our compliance programs will be in demand due to the international or internal legal environments. We have special compliance programs with an all-over approach in relation to competition, personal data protection, anti-corruption and labor laws.
Erdem & Erdem designs and implements tailor-made compliance policies and programs with the best defensible position possible concerning compliance with the predominant anti-corruption and export control laws. The firm adopts an all-over approach by reviewing existing operations, structure, and corporate governance procedures, and consequently designs or builds on existing compliance programs and corporate controls, including anti-corruption and international trade and sanctions compliance matters, tailored to each client's corporate culture.
What's the main change you've made in the firm that will benefit clients?
As a firm with a strong academic bases, we care about the ongoing development and training of our employees so that they are constantly prepared to respond to the issues and difficulties that our clients, who operate in a variety of industries, encounter. We have established different practice groups or industry teams on banking and finance intellectual property, IT law, start-up law, family businesses, real estate and construction, energy, transportation, and other topics in order to keep our knowledge up to date and provide more systematic and high-quality service. In addition, we prepare annual sectoral reports including the amendments in practices in different industries.
We have also undergone a great change physically last year. As part of our expansion plans, we moved to a new office having a high-tech infrastructure and larger workspaces in Levent, Istanbul. We provide more efficient, innovative and fast service to our clients.
Is technology changing the way you interact with your clients, and the services you can provide them?
It does, constantly with an exponential rate. As a law firm providing services to clients all over the world, we were using video conference systems frequently even before the pandemic transformed this communication method as a common practice. Yet again, we managed to leverage our digital competences to tackle the communication and security problems that the pandemic brought and kept providing legal services to our clients at any place and any time. Thanks to our technology infrastructure, we adopted easily to electronic filing system, virtual hearings and meetings.
We know that technology is helping us to inform our clients swiftly and accurately. Good planning and punctuality have always been a priority for us, and we strive to use all the opportunities provided by information technologies, to ensure this promise of ours.
Can you give us a practical example of how you have helped a client to add value to their business?
We review our clients' existing operations and corporate governance procedures, and we prepare tailormade compliance programs for them. We also provide trainings and if need be review clients' employees' computers in order to better understand where the client companies stand in terms of their compliance culture and compatibility. We also take note and report the results of these reviews, trainings and examinations, and provide assistance for a more tailored and controlled compliance compatibility within the client companies. As a result, we are able to protect our clients from incurring hefty fines by spotting potential issues ahead of time.
Are clients looking for stability and strategic direction from their law firms – where do you see the firm in three years' time?
Among the law firms in Turkey, Erdem & Erdem has one of the highest employee engagements. I believe this commitment is that making us one of the most stable offices in this region. Our lawyers who improves us by developing themselves with the knowledge and experience created by this commitment, regularly examine current legal developments and publish academically-based articles and reports. This help us draw a strategic direction in the region by enabling other lawyers and law firms to act mostly by relying on our opinions.
On the same goal above, Erdem & Erdem also provides Capital Markets Board (SPK) and Competition Board with legal opinions whenever needed. Thus, we believe that we have the role to create a strategic direction and legal stability in Turkey and we strenghten our aim with assisting legal instutitions in the country we operate.  As the business in this region and Turkey grow we keep growing our team and still be there in the next three years to stand with our clients.