Interview with:

Naser Bader Al-Munaikh, Partner/Manager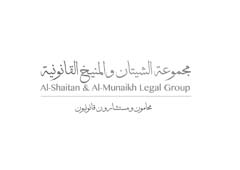 Al-Shaitan & Al-Munaikh Legal Group | View firm profile
What do you see as the main points that differentiate Al-Shaitan & Al-Munaikh Legal Group from your competitors?
Our firm includes a group of qualified lawyers and consultants in the various branches of law, in addition to being one of the offices specialized in commercial and corporate cases, and it provides distinguished services, both in terms of legal advice and opinions, or through the defense that we present before the court.
Which practices do you see growing in the next 12 months? What are the drivers behind that?
The practices that I see growing in the next 12 months are related to businesses that recover after the recession stages resulting from the Corona pandemic / the drivers behind it are the closures that commercial activities have gone through during the Corona period.
What is the main change you have made in the firm that will benefit clients?
Among the main changes that have been made in the office is to recommend electronic means of communication, which have contributed greatly to saving time and responding to health requirements through the exchange of information and documents via e-mail, as well as online meetings, which helps clients.
Is technology changing the way you interact with your clients, and the services you can provide them?
Certainly, there is no doubt that technology has changed the way we interact with our clients, which was based in the beginning on meetings in person, which technology has transformed into mutual means and virtual meetings during which services are provided to clients.
Can you give us a practical example of how you have helped a client to add value to their business?
We proposed to divide a company into several separate companies, each of which is concerned with a type of company for which the company was established, and several entities were created, consisting of one-person companies, with their grouping in the end in a holding company that owns these companies, and this proposal benefited the customer in terms of eliminating direct influence Part of the company's purpose is to carry out the rest of its objectives.
Are clients looking for stability and strategic direction from their law firms – where do you see the firm in three years' time?
Yes, clients seek the help of law firms to provide them with the necessary studies to reach legal strategic decisions in their field of work/ for our office to be one of the largest offices in the Middle East as we are working to develop the foreign and international sector in it, which will help us reach our ambition.